Designed by popular design studio Guz Architects, the The Meera House is located close to Singapore on island of Sentosa. Given the fact that the neighbors are nearby, the architects have worked hard on making solid walls to ensure the best levels of privacy. Perfect for a large home designed on a limited space, the house does inspire in more ways than one. Here we have Interiors and Exteriors of Meera House in Singapore.
Exteriors: Since from the sides the house cannot have much ventilation, the central part of the property has been worked on the most to guarantee sea breeze flowing in all parts of interiors. At each level of the house, the owners can have access to perfect greenery maintained both visually and in real. Using a lot of plants for each level, the open style central system has plenty of fresh air and lighting during the day.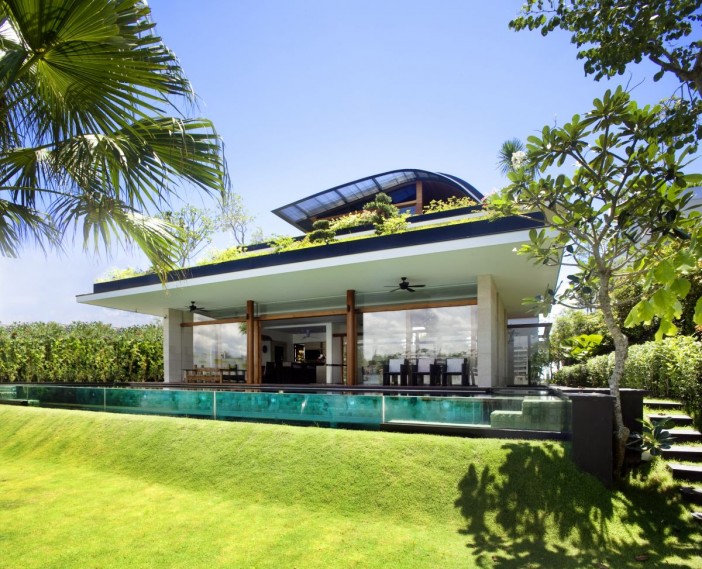 Interiors: While the interiors have been mostly kept private by the designers, the house does have a huge staircase that's very easy to the eyes with wooden work done extremely well. The staircase has wooden steps with a delightfully moving glass railing on the sides. Apart from using stone for the exteriors, portions of the interiors, especially the closed zones have well completed artwork in stone that's looks beautiful around the water areas. The interiors also boast of a lot of work that has been done in wood, right from the beams and ceilings to parts of flooring.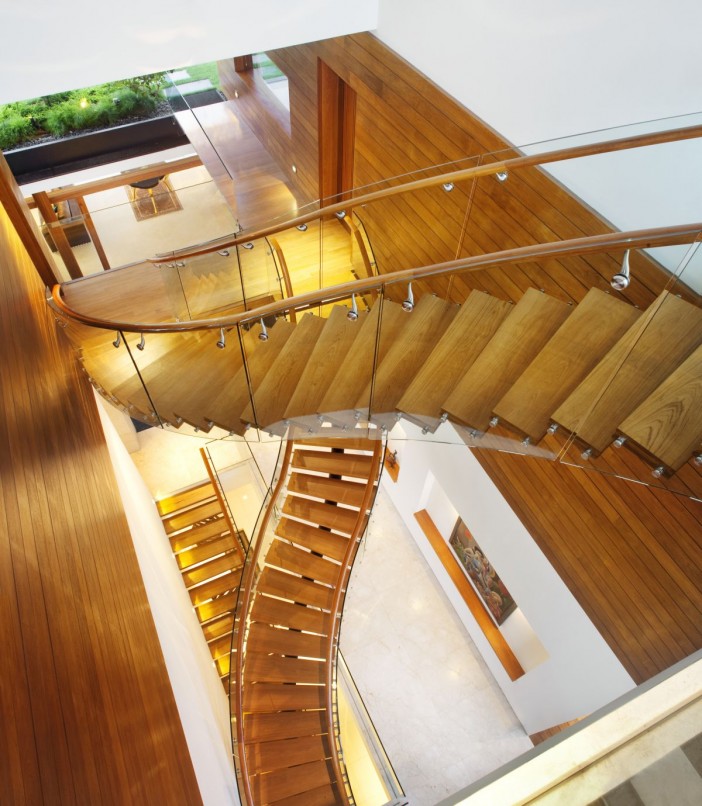 Furniture and lighting: There isn't much available on the furniture, but the lighting works amazingly well in bringing the beauty of the wooden work both inside and in parts of the exteriors. Apart from source lighting for few areas, there is a wide use of LED lights on wooden portions and ceilings.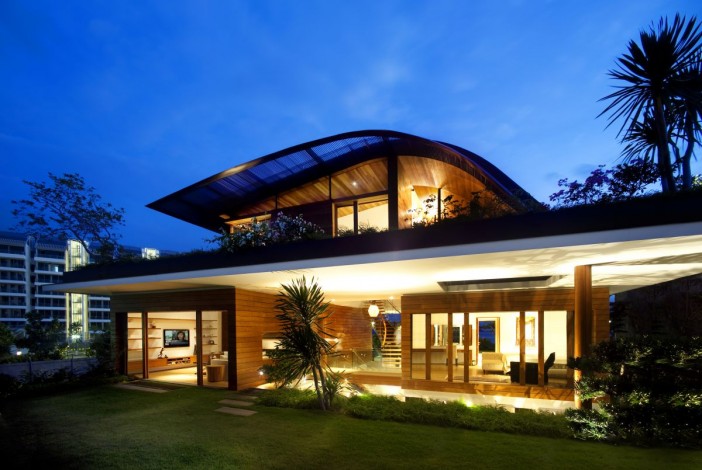 Photos by: Patrick Bingham-Hall