Guillaume Bouvet is a young and passionate designer of furniture, who has carved the AZdesk with his ideas, making the product stand tall in terms of design and appeal. At an age of 27, his design is already making rounds in the design markets and is finding a large number of takers.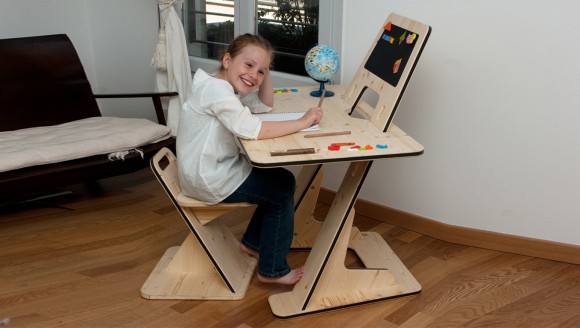 Designed as an expression module, the AZ desk lives up to the name, following the needs of children from A to Z. The product has been designed as a complete unit with a number of unique and commendable features. There is a magnetic blackboard, which can aptly and functionally used as work surface and is adaptable to the size of the user.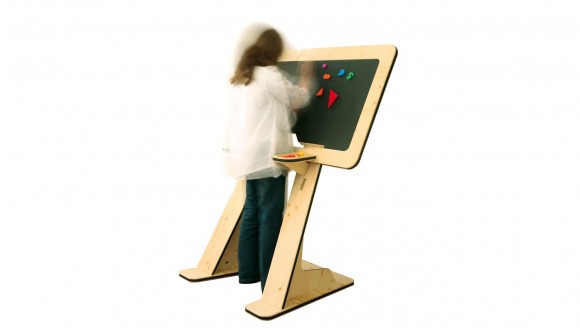 The blackboard is designed to work fittingly for adults and children like, and children can use it for their play games. When one wants to read and study, the product converts itself into a desk, offering the perfect support.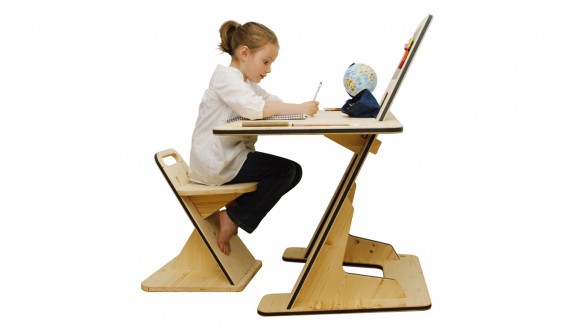 The main structure of the product has been crafted with three ply panels, ensuring stability and durability. The natural color and form of the ply panels has been retained, which further adds to the beauty of the design. What works in favor of the AZdesk is the effectiveness as a long term item of furniture. The product can be assembled as per the size and needs of the user, making it a multipurpose item in all ways.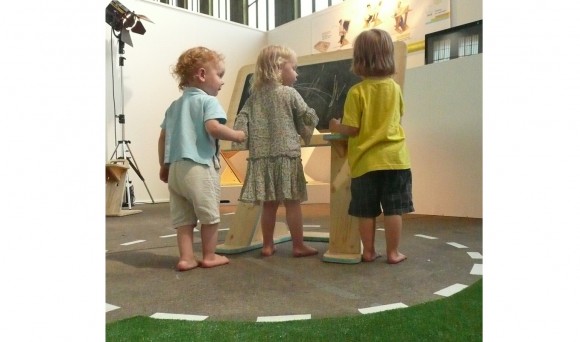 While the AZ desk is designed for the growing kids, it fits the needs of adults aptly. The versatility and style of the design works in its favor, and given the natural look of the product, it can easily work with all kinds of interiors.