The Stone Houses project was been completed by Leroy Street Studio, a very celebrated architectural practice studio based out at New York. Designed as weekend retreat for a pair of mother and daughter, the houses were designed as contemporary residences on an open 12 acre site. The house also offers some great for bedroom remodeling ideas for those looking for a quick revamp.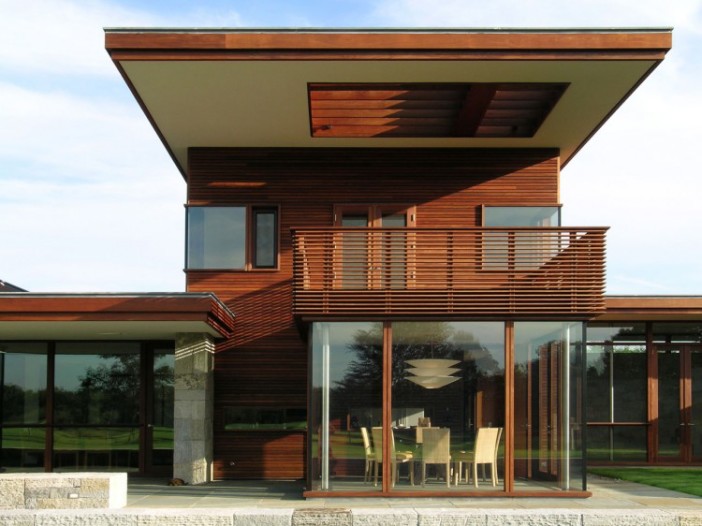 The exteriors: The beauty of the houses comes from the fact that the owners wanted a low maintenance residence, which contributed to nice selection of materials. The main construction and the exteriors have been competed by Westchester granite with huge glass panels, ensuring the views are captured as best as possible. For unifying the interior and exterior spaces, dry-stack stone walls have been used. The house for the mother is separated into public and private wings with a gallery. However, the main beauty of the house comes from the wooden work in panels that create a nice game of shadow and light.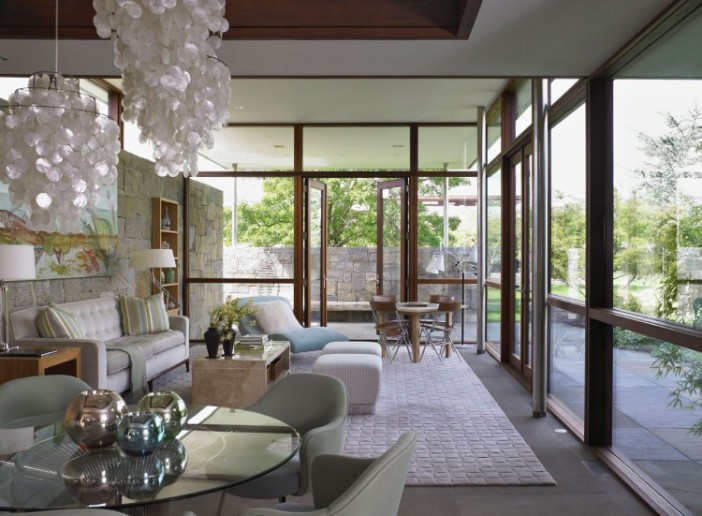 The interiors: The large floor to ceiling walls of glass with wooden beams are complemented well with the help of wooden floors. Parts of the flooring have been done in marbles and tiles, which is warm welcome to the otherwise wooden interior theme. The large kitchen area features a kitchen island that is perfect for dining, while rest of the rooms has a lot of fixed furniture elements. Using carpets and rugs in almost every room, the houses have a very soft and warm side to explore. The designers have also used warm living room interior design ideas to keep things effective and simple.
Furniture and lighting: The lights here are scattered and mixed either in the glass flooring in some parts or in the fall ceiling. Unique pendant lights and free standing lights have been also used in plenty. For the furniture, the choices are varied and modern for the living areas, with plenty of fixed shelves and cabinets.
Photos by : Leroy Street Studio