Green is essentially a summer color, and it looks best when chosen in the right shade- the grass green. Brown and green together are a great combination because this is what we see in the nature, especially in the trees. If you are thinking of steering away from those bright summer shades and yet add brightness to the entire space, a palette of green and brown is all you need. We will be checking some of the most unpredictable ideas for the living room, kitchen, and dining room with the two colors in mind and keeping the essential balance.
For the living room: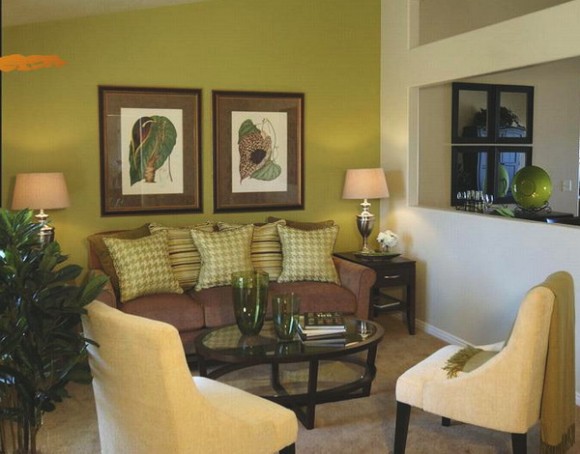 Using brown in the living room is the easiest thing to do provided you are thinking of wooden furniture. From the shades of wicker to more dark shades of oak and walnut, there are color choices for furniture in brown that you can easily incorporate. As for green, the simplest idea is to use it for the walls. While designing the walls, you can stick to the muted shades of green that might not be as dark as olive but not even as light as grass. Again, this is what you expect in terms of colors that should be on your mind while selecting themes. Among the other colors that you can use include white that should be furniture or cushions or yellow in some proportions.
For the kitchen: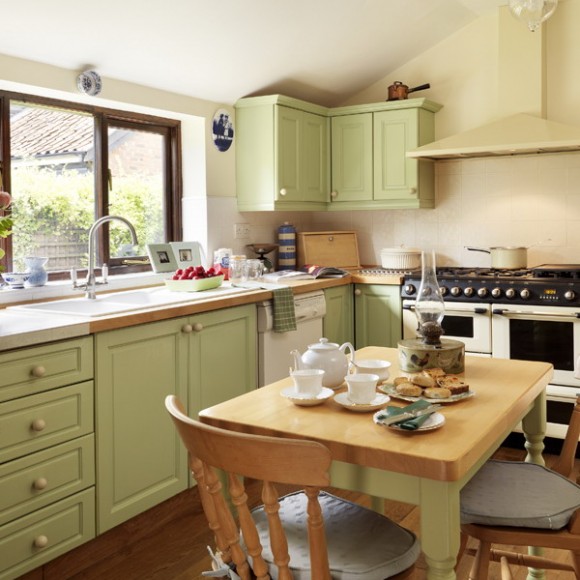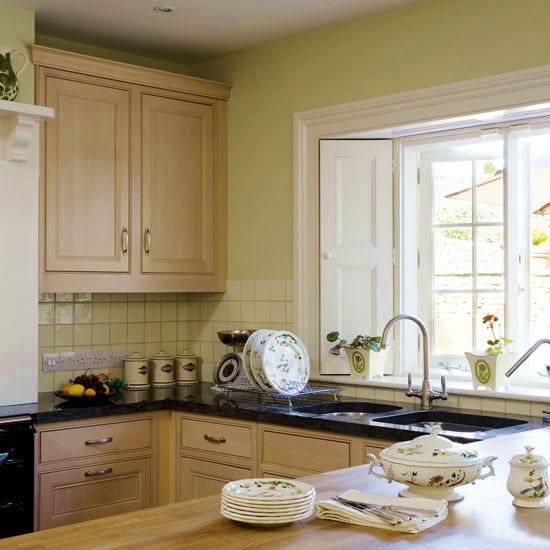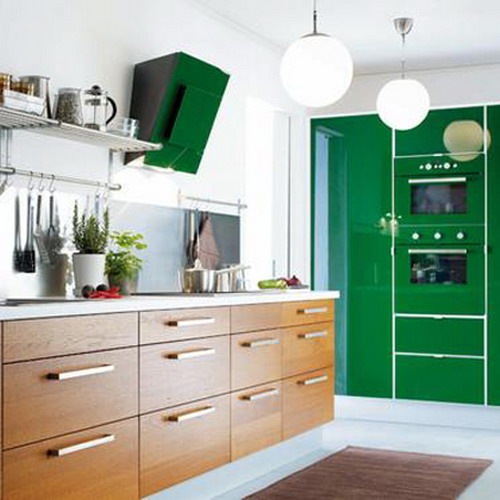 Kitchen is a portion of the house where you can use wood effectively for style and function at the same time. What you need here is the right use of wood for the cabinets in varied shades of natural brown, and you can combine the same with accents of green in small things. The shades of green can be in the tableware, kitchenware, wallpaper, rugs, and table fabrics. There are homes where green has been suitably used for the cabinets, as well. Think of the color scheme in advance before you decide on something.
For the dining room: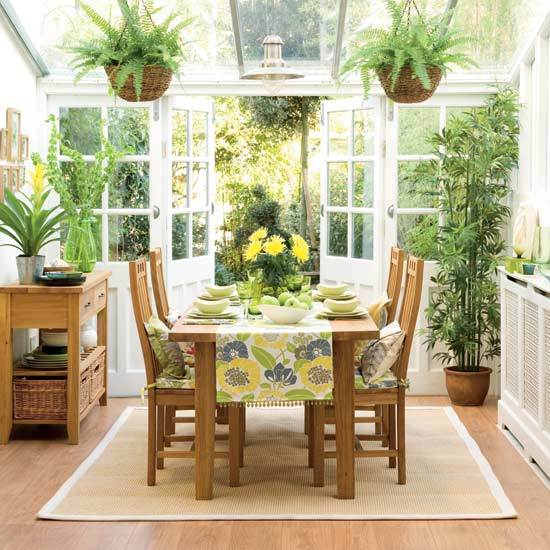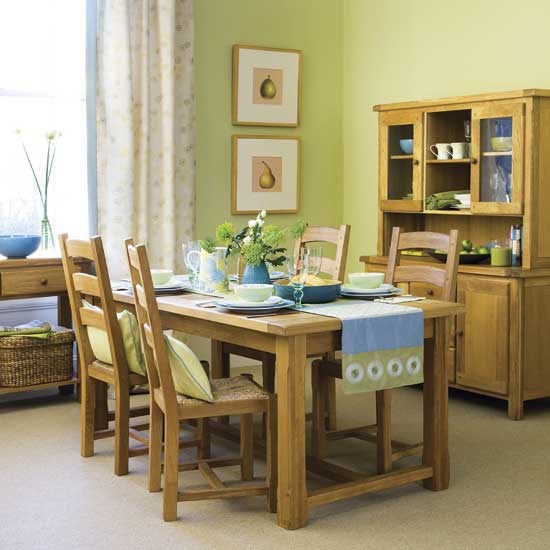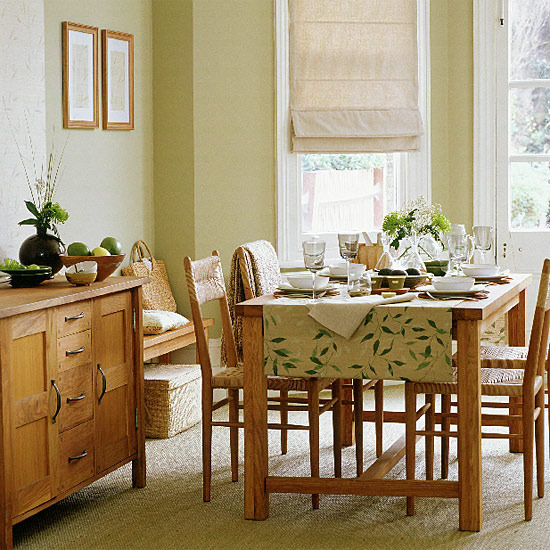 Green and brown together make the perfect blend for the dining table, provided there is space. Again the brown elements can be in furniture and flooring, while you can use green smartly for the table linen, wallpaper and a few crockery. One of the interesting things to add here includes plants, which can be the perfect potted ones in vases or even in hanging style. Plants work perfectly for those dining halls where there is a natural source of light available. Modern furniture also comes in the much desired green shades for chairs and tables, but make sure the designing is not over the top.
The best way to use the summer palette of brown and green is about striking stability where both colors are in equal/balanced amount and complement each other in tune. White, yellow and black can be used in proportion, without diluting the main theme.