The Switch Box in House, designed by Naf Architect & Design, in Tokyo, Japan interprets the design ideology of introducing a connecting element that ties the various rooms of the house. In this case, the renovation of an existing home posed a series of challenges to the architect, where lack of spatial continuity was a big concern. By analysing and studying the needs of the client, the architect decided to identify the various spaces for the family by introducing a switch box made of wood deck lumber. It is a boxed structure that occupies the central portion of the home and connects the various spaces to one another.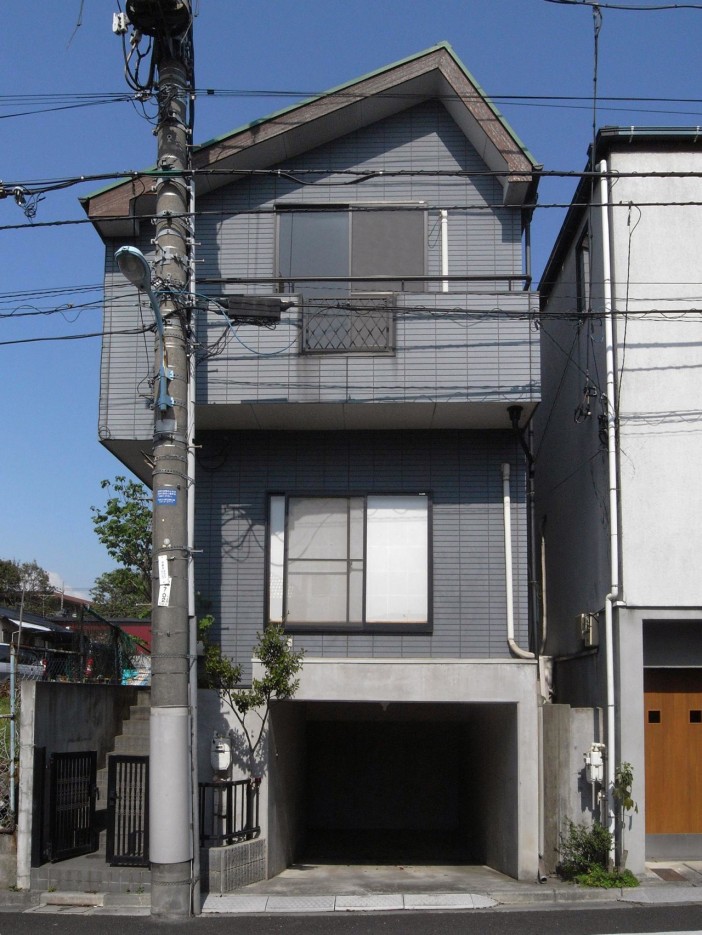 In other words, the switch box happens to be the central lounge from where the spatial flow to various activities begins or ends. On the ground floor, there is a clinic with a master bedroom and a stairway leading to the basement garage. The first floor is approached by the wooden stairway that is a part of the switch box, to reach the main family living and dining along with a common multipurpose room. To design the switch box, the architect has used wooden lumbers, finely crafted and fitted in place to create a stairway supported with steel posts, and at the top is a sun deck room with an opening that allows sunlight to illuminate the ground floor.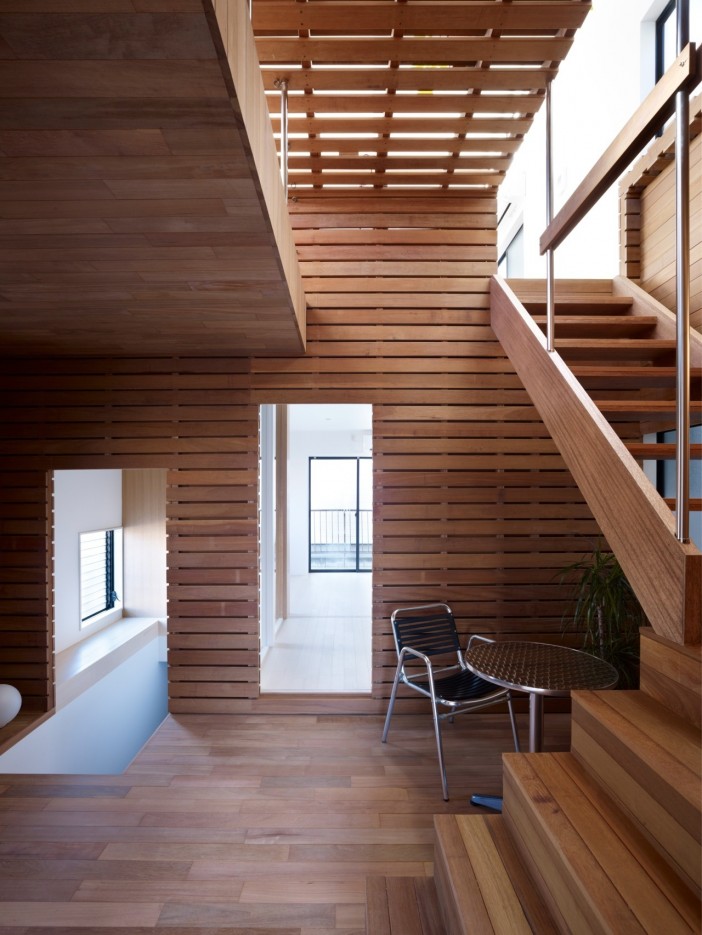 At the first floor, the switch box does multiple functions, where one side of the deck is used as kitchen counter, and also, to work and read. It is a multipurpose cubed structure that facilitates the directional flow of the home and enhances the spatial abilities of the floor, as well. This project is a well thought and executed design, with minimal renovation works, where the clients thoroughly enjoy the use of this modernistic connecting box.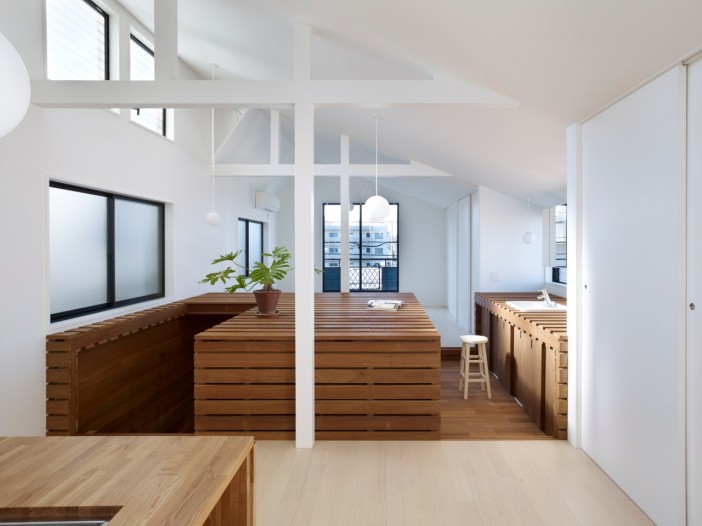 Photos courtesy of Toshiyuki Yano