The Tree-Trunk Garden House, designed by Piet Hein Eek in the snow clad site at Netherlands, is an interesting project for a client, wanting to write and read amidst a cozy wooden shack. With a small carpet area, the project became a livelier process, as the design phase deepened into the construction stage. This particular shack is made of birch wood logs that are quite easy to find in the forests of Netherlands. A more appealing wood tone and tree trunks sawed to reveal their concentric rings, added more depth and visual drama to the garden house.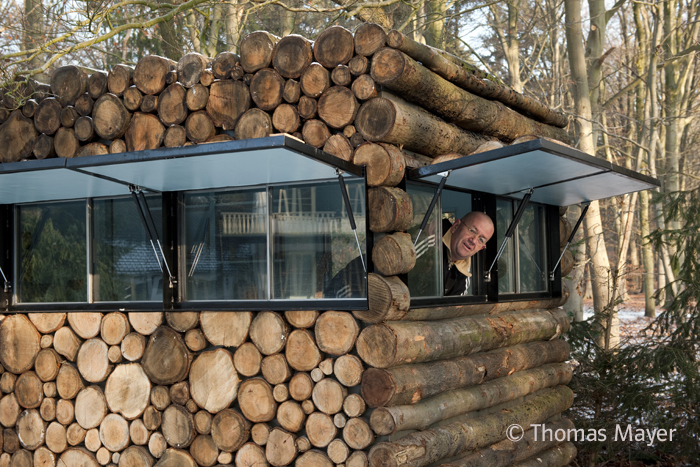 It all started with the client hunting for a quiet place to enjoy his writing, reading and doing various other works out of his office. The place to be designed was to be a complete work studio, with in-built storage cubicles, working tables, an L-shaped lounge seat with storage beneath, and even a small fireplace was included on the design list. All of these major criterion's were taken into consideration and implemented on the inside of the birch log wood framed structure. Full length logs were used for the roof, sides, and flooring base in a longitudinal manner that focus on the bark of the tree trunk in varying circular sizes.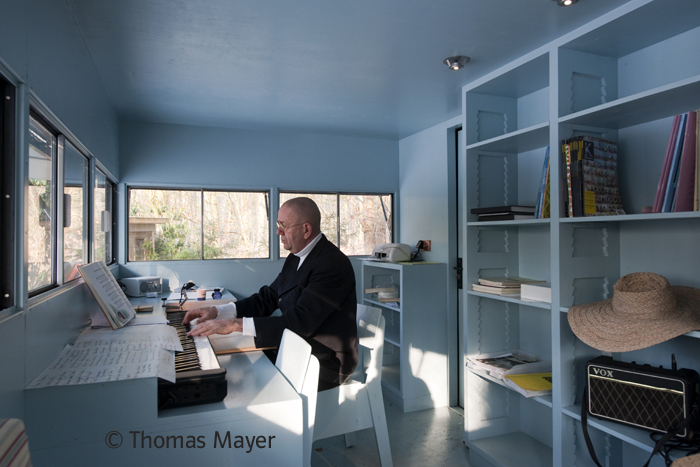 The birch wood shack has 4 window openings with glass cases on the longer facade and 2 more on the shorter facade. These window openings bring in light and air, into the work studio and they are enclosed by steel frames and glass panes. A main door is designed for accessing the studio and rest of the room is tightly enclosed and covered with short logs of birch wood over the internal wooden framed structure. The house is interesting to look at and is a very warm and cozy place to write and spend the winter evenings.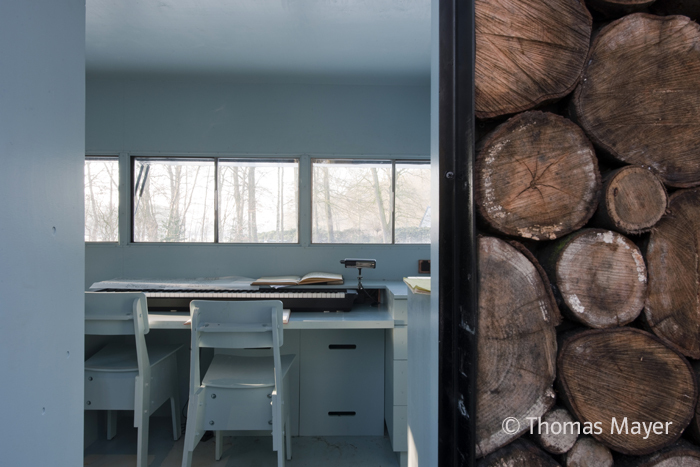 Photos by: Thomas Mayer