Kosha's The Piece is more than just a piece of furniture. Blending best of art ideas with the best of design rules, the product comes as a true sculptural product, which works like the perfect relaxation space.
The product has been designed as a different and stylish concept that is fiercely original and imaginative. Kosha features 33 wooden pieces that have been machined and later on assembled with hands by craftsmen who have sheer passion for perfection. With the best of style elements and precision, the design also features 10 different spaces where one can store a few books for reading in solitude.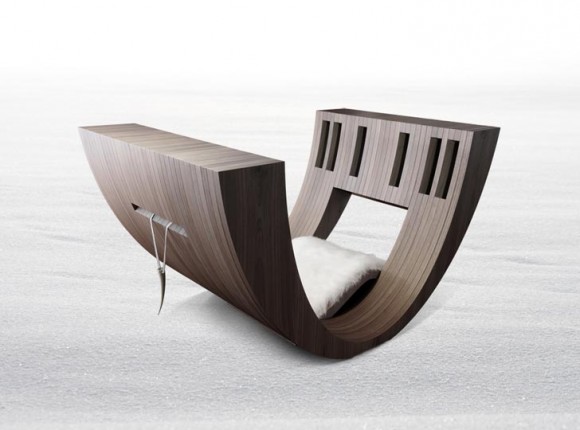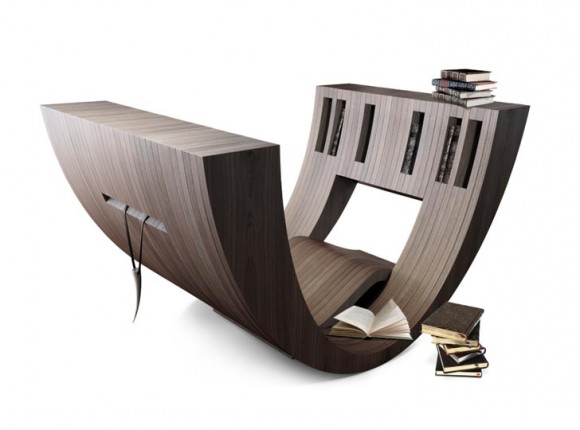 The ergonomics are clearly faultless with use of wood in a wonderful look with a number of finishing choices. Kosha is available with a walnut, birch plywood, matt varnish and dark matt varnish finish with the headrest and seating options available in leather in color choices of white and black. The weight of the product is 160kgs that features four detachable sections that can be installed and assembled easily.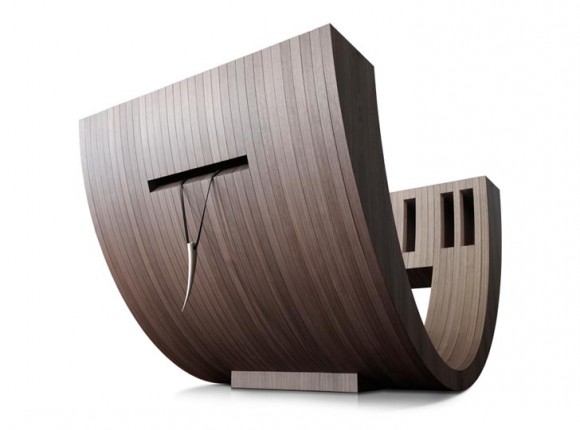 Kosha is designed to be the perfect wellness furniture and should find easy space in most modern and contemporary homes. With a huge design that is easy to the eyes, the design appeals mainly for its clear lines and subtle curves. The right balance of wooden finishes makes it possible to use Kosha in all kinds of interior themes. The leather seating and headrest ensures comfort isn't compromise at the cost of price.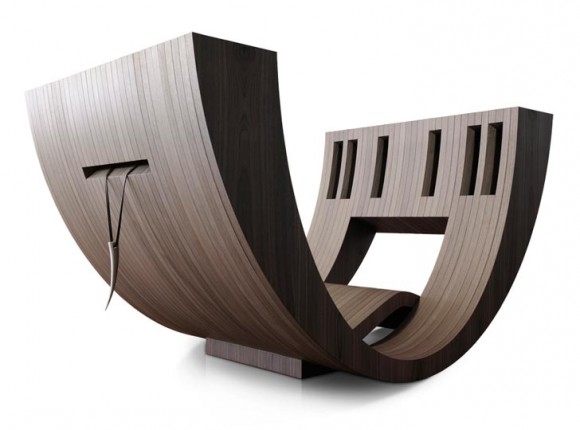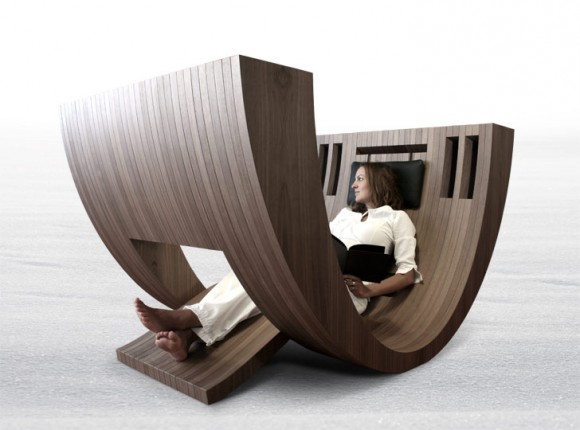 Stylish and creative, Kosha is perfect space for reading a book or spend some time in the thinking process. For those who love to spend some quality private time, there can be nothing better than this.