The Villa 921 designed by harunatsu-archi  is a villa in a remote island in Japan is an open facade wood house, with a typical pitched roof traditional to Japanese homes in cast-in-situ concrete. It is designed for a client, in love with nature and prefers to live life with bare essentials. Based on this concept, the house is a rectangular layout, raised above the ground, with the floor carpet area forming an overhang around the raised plinth. The house has a glass facade with wooden sliding doors on both longitudinal faces and opens up to the prismatic farming lands and green cover.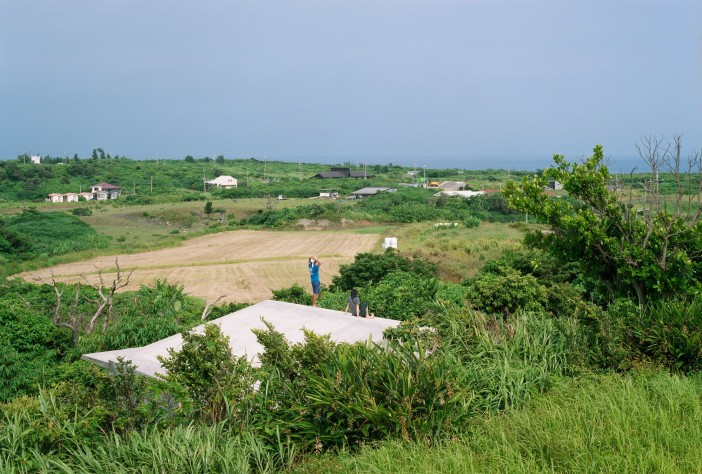 A simple layout, the house is designed to hold a living, dining, master bedroom and kitchen with a toilet and storage. These are the essential spaces in the house and are designed to be spacious with built-in storage's that steer away clutter from view. The house is kept free from bold and heavy design styles and incorporates a lot of Japanese design elements like sliding doors, low built-in seats and exposed concrete roof without eaves. The facades enjoy the expanse of nature bringing in light and air amidst the scintillating views of the island.

Other design factors that contribute to the house are the wood partition walls that segregate spaces and help in allocating the various rooms. The house is designed to give a lighter feel, where the client can do his work, dine, and rest under a single roof. It may be not the best looking house, but it is a house that fulfills the basic needs more than the wants. A design with careful thought on usage of space, construction techniques, use of materials and spatial planning is given due consideration more than aesthetics. On the whole, a home that is truly a step closer to nature, the Villa 921 is a soul home for the client.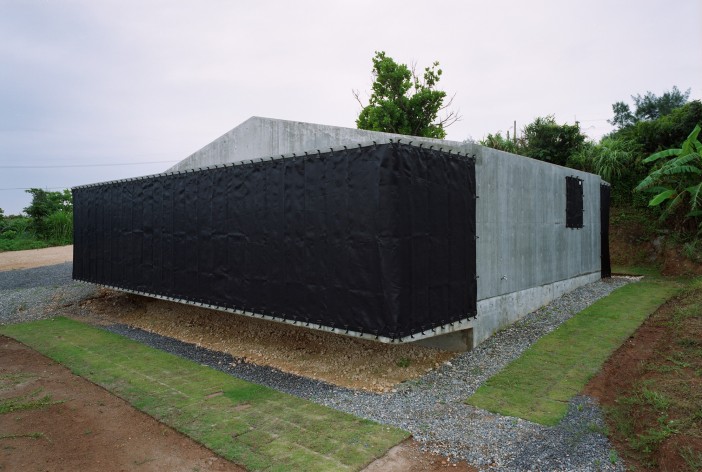 Photos by: Kai Nakamura