Contemporary homes manage to surprise us with designs and architecture, and the Vivienda 19 project is one of them. Located in lavish estate of Pozuelo de Alarcón, the house, close to the city of Madrid in Spain and completed by Madrid-based studio A-cero, offers incredible both exterior and interior design ideas.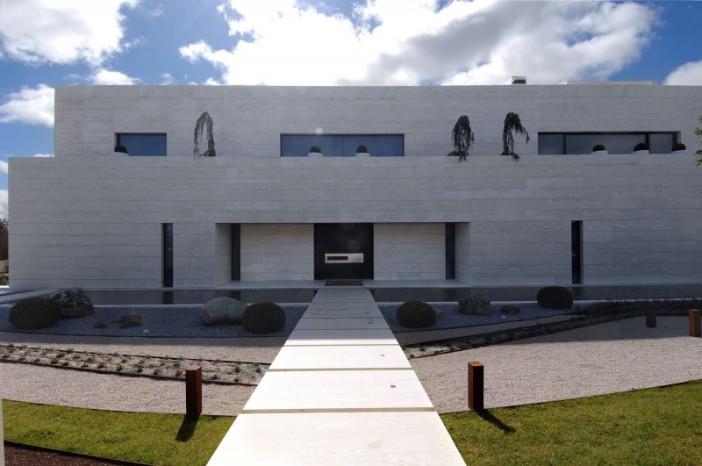 The exteriors: The entire design of the house comes in straight lines and clear volumes aided by simple shapes. The façade of the house has been made of marble travertine with multiple windows, with the clear intentions of making the house feel light and easy. With a surface area of 1,600 square meters, the house has a basement, a ground floor and the top floor.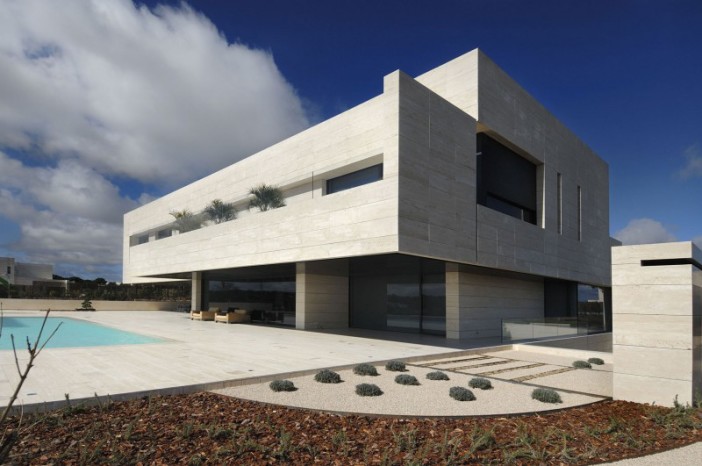 The garage and the service areas have been placed in the basement, and the rooms like dining room, lounge, and living room among others were placed on the first floor. The highest level includes the bedrooms and other private areas. Among the most important aspects of the house is an 80 square meter geometric swimming pool that matches well with the rest of the architecture.
The interiors: Inside the house, it's all about the beautiful designing all around, starting from the glazed floors to the white plastered walls. The living areas boast of a number of artifacts that have been used all around, while the height of the rooms is easily worth a check. The theme of the entire interiors is essentially black and white with a few color accents added as needed.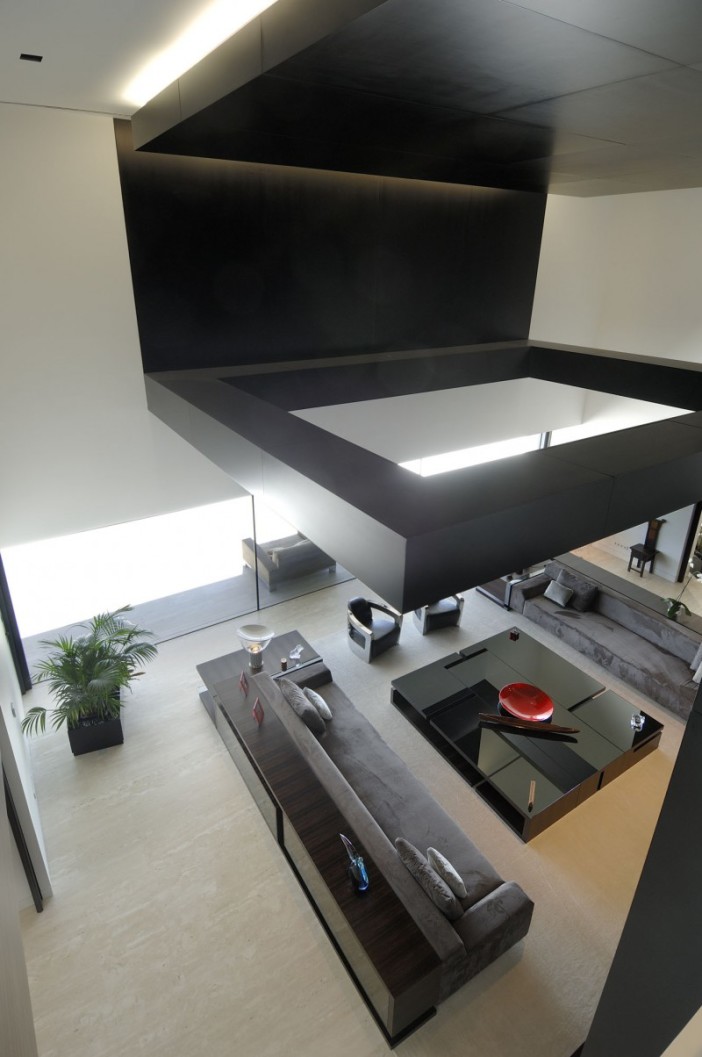 Furniture and lighting: The furniture ideas and choices match the theme of the house in contemporary style, with expensive sofas, couches and recliners used in different areas. For the lighting, there's a blend of designer lamps, lights, source lighting and LED lights.
Photos by: Luis Hernandez Segovia