If wood made houses interest you, this unique home for a single family named The Wooden Mulligan Residence will be a delightful watch. Located in Manzanita, Oregon, the entire house spreads over 2,200 square foot and has been designed by popular architect Rick Berry along with a team from Scott Edwards Architecture. The entire design of the house is about using aboriginal materials like wood (cedar) combined with concrete.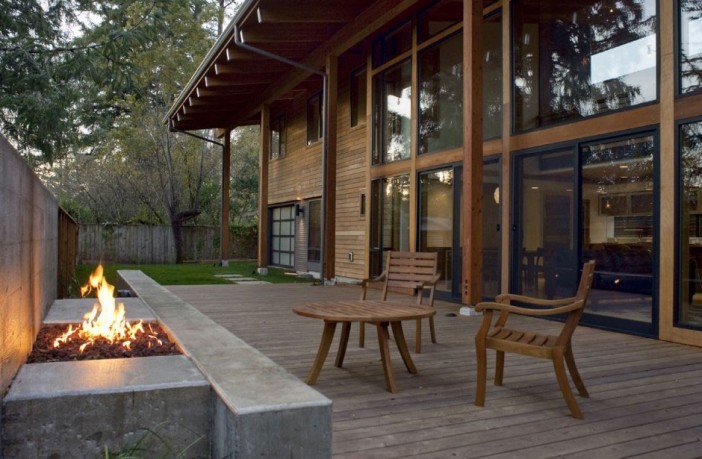 The Wooden Mulligan Residence features amazing lighting opportunities, designed with large windows and glass doors, ensuring the views and air is not restricted by any means. For the interiors, the designer has focused on making the most of wood for staying true to the name of the house. Most of the fixed attachments of the house are in wood, while the furniture for the living room has traces of modern styles with quality sofas having designer upholstery.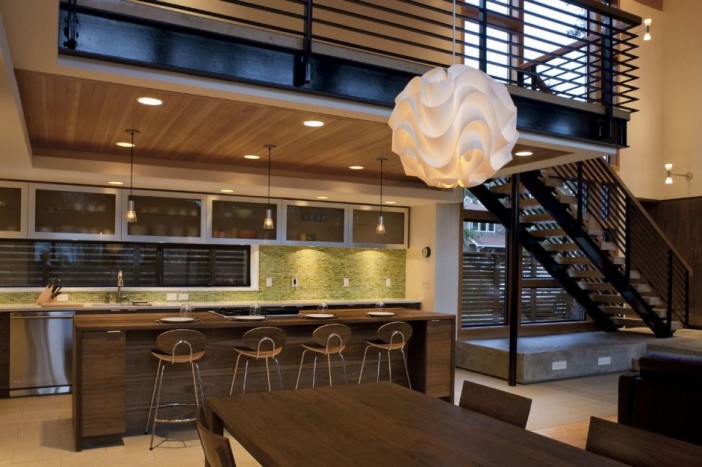 From the roof to the floor, wood is evident in everything. However, the tones for the floor and the rest of the fixtures are essentially different to bring different layers and textures for the interiors. There is an open staircase in wood and concrete leading to the upper level where the bedrooms are located. What is most attractive about the house other than clearly defined wooden structure is the lighting. Designed utterly with needs of the soft environment, the lighting has smartly chosen hanging lights combined with single large pendant lights and stylish ceiling mounted lights.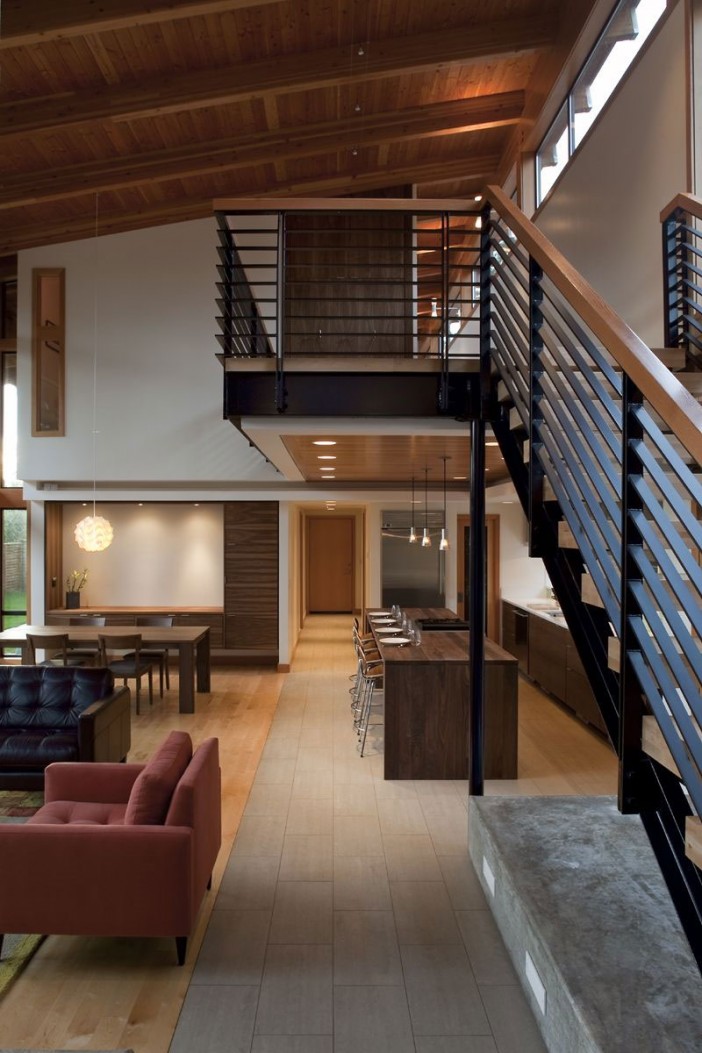 The kitchen has an attached dining area where one can enjoy a meal or drink and has been integrated in the living room. Small and stylish, this is a home of indulgence and class!
Photos courtesy of Scott Edwards Architecture