The Thomas Eco-House project is located in Stanwood in Washington, USA and has been completed by Designs Northwest Architects, a studio that is based out of Stanwood.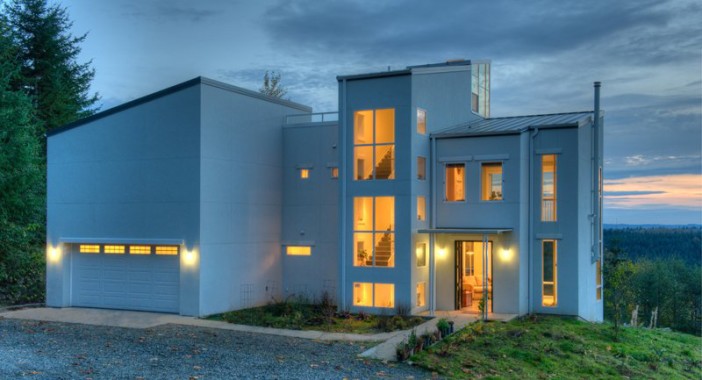 The exteriors: The house is positioned on 11 acres site and spreads on four-storey, to enhance the living space and make the most of the views. The design includes native vegetation, which is maintained even in the summers with the rainwater that is collected in other months. The entire architecture takes the need for sustainable low maintenance and energy efficiency, which was requested by the client.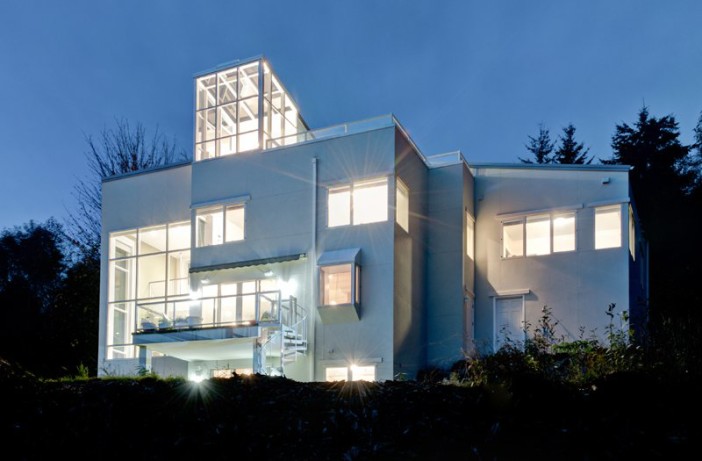 Features include insulated concrete form of construction for that perfect airtight wall system, which brings down the required heating energy and cooling energy to a large extent. The house also includes geothermal heat pump for the hydronic heating system, which works extremely well in enhancing the overall energy use.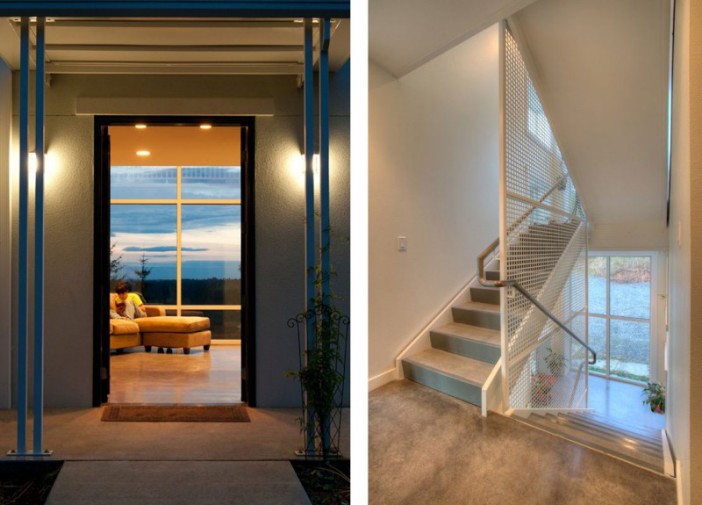 The interiors: The house has amazing number of windows that work for the solar penetration while the concrete floors work extensively for heat gain, which is later released by the evening, offering stunning environment-friendly interior design ideas. Other features of the house include motorized solar shades for reducing the sunlight, staircase with aid to natural ventilation. The main floor has all the public spaces including living, dining, and kitchen while the upper level contains the sleeping spaces. From the terrace and upper levels, one can enjoy the weather around and have a sense of the open style living that is much desired.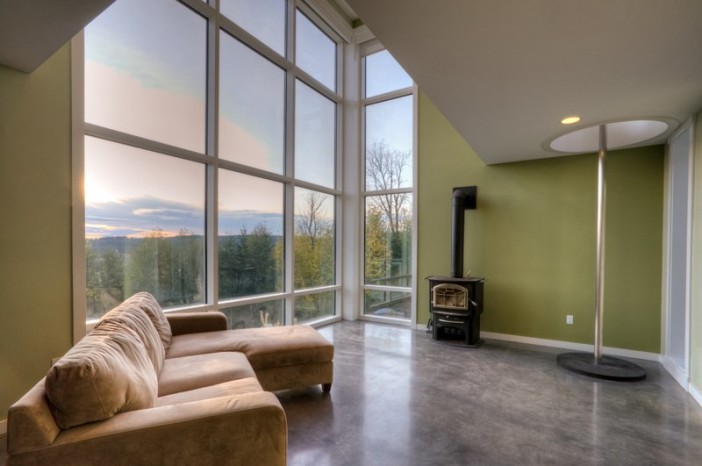 Furniture and lighting: Most of the furniture choices of the houses are on the contemporary side but are extremely in line with the practical needs. While not much is known about the lighting, the house is lit extremely well. Use of LED lights on the ceiling is much evident for most of the rooms.
Photos by: Lucas Henning