An empty room is the place where imagination takes flight. One can do up the room in a completely individual style and make a mark just by placing the furniture innovatively. But some pointers need to be kept in mind as they are the basis of interior decoration. To have a nice appeal aesthetically, try placing your furniture according to these simple thumb rules:
Functionality: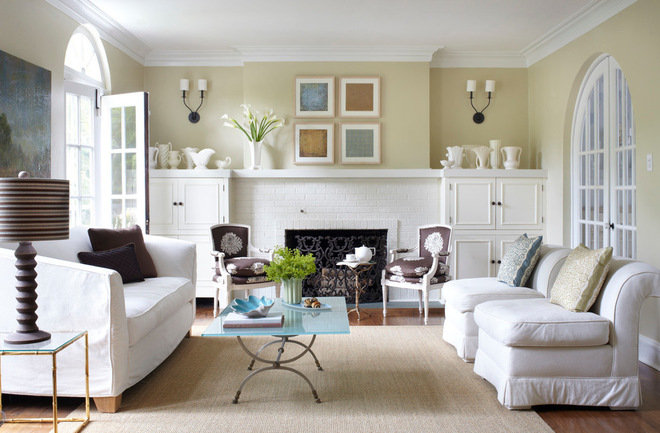 [Image – Boomgaarden Architects]
What is the purpose of the room? How many people are expected to use the room on a day-to-day basis? These are the most important questions one must ask before filling the room with furniture. Seating, surfaces and storage-all need to be in accordance with the functional aspect of the room.
Focal point of the room: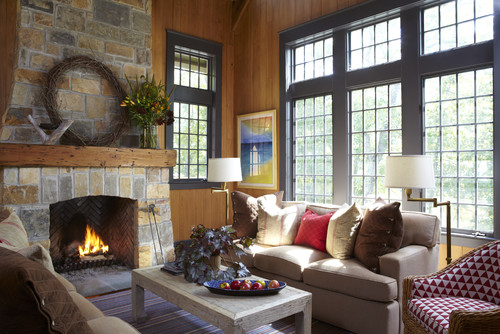 [Image – Dungan Nequette Architects]
What needs to be that one element which attracts the person's eye when in the room? A fireplace or television set or something else? Your furniture goes in alignment with the focal point. This rule is especially applicable when a TV is in place.
Largest goes in first:
[Image – Tamara Mack Design]
The biggest piece of furniture needs to be in the room first. Place in the smaller furniture pieces next. For example, the chairs should not be more than 8 feet away, for a conversation to happen with ease.
Symmetrical or asymmetrical:
[Image – renedekker.co.uk]
If the room needs to be a formal place, the furniture should be symmetrically placed. If it is a casual sitting room or living room, randomly placed furniture is fine.
 Flow of traffic:
[Image – Indese]
How will people get through the room? Is there another doorway to go in the next room? It is the best not to block the path between these two doors with a bulky furniture item. The traffic needs to be free from room to room to avoid the feeling of congestion in the home.
The furniture setting makes a lot of difference to the way a room looks and feels. When remodeling, check for some kitchen, bedroom and living room furniture ideas for a more structured approach in placing the furniture items rather than going for a design that just "feels right". Make a rough sketch before actually moving the items around for a systematic redecoration.