When you put together an assorted look, it can exude energy of its own. To have multiple notes in a room can also have a flow, which makes it look stylish and unique. However, what people fear most is to create that balance. It may seem challenging at first to get your different pieces from different eras together and still create a harmonious design. These decor ideas and tips will help you in bringing that uniformity.
Choose common colour palette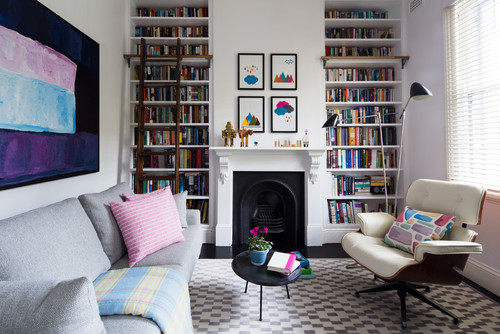 [Image: Horton & Co. Designers]
A colour palette that has been chosen mindfully can create a sense of direction in the house. You can either choose a lot of colours or incorporate just a few shades. The point is to have a plan to use these colours effectively around the house.
In this image, one can see the colour balance has been obtained by using blue, pink and purple repeatedly. You can see these shades in the pillow, throws, the potted plant and even the book binding. It creates an energetic appearance and yet a common palette.
Make a collection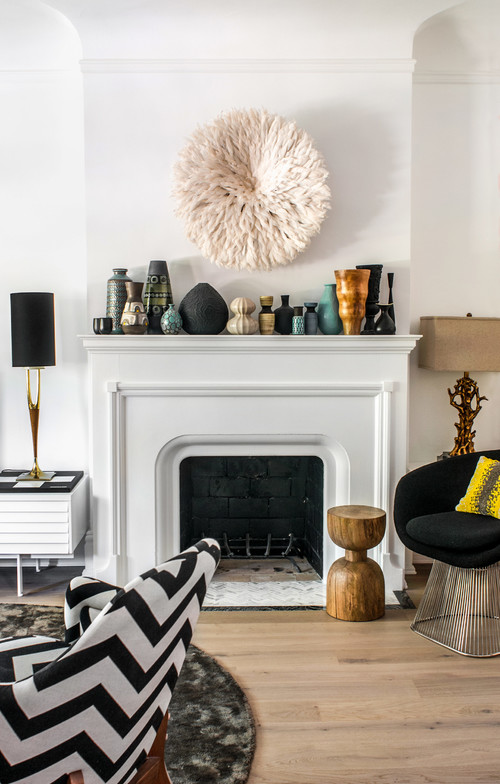 [Image: Shirley Meisels]
If you have more than three items of the same group, then you have a collection. Rather than spreading it across the room, you can group it together and create a much greater impact. You can either use the collection of vases or also use your creative sense to put together random items to form a group. You can assemble these on the basis of colour, shape, theme or any other factor that brings uniformity.
Balance the décor            
[Image: Leslie Glazier @ Properties]
When you have too many pieces that are of the different nature, then you can take out the dominating one and make it play singularly. If you have only one piece in a style, then you can plan the rest of the décor around that one piece. For instance, in this image, the chinoiserie panel is dominating the style of the room, which is being complemented with a lacquered table made of bamboo legs. Your lone item can be made easy to fit in but make sure that you follow this theme all across the house to bind the eclectic design to the overall décor of the house. There will be a unique uniformity in this assorted look.
Use single style as a bridge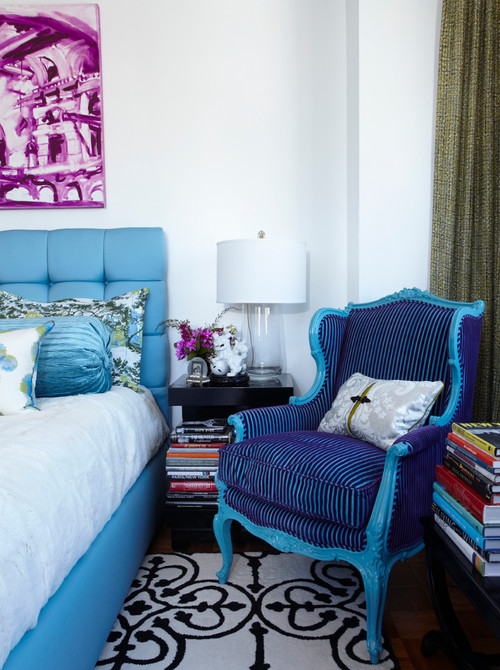 [Image: Michael Travano Design]
When you want that the divergent styles should match one another, then you can make a single piece act as a bridge between the two. Like in this image, the armchair has been painted in electric blue colour and a modern printed fabric to match the blue bed. You can tie any number of pieces together by following a common pattern.
Use contrasting colours
[Image: Desire to Inspire]
It is much easier to place completely different pieces together as compared to the ones that are moderately different. In this kitchen, an antique rug and the cabinets have been placed together with ultra modern Panton chairs. You can further play up this décor by placing baroque mirror over a clean counter or farmhouse table with Eames chair offering one of the stunning kitchen decor ideas.
Stabilize the patterns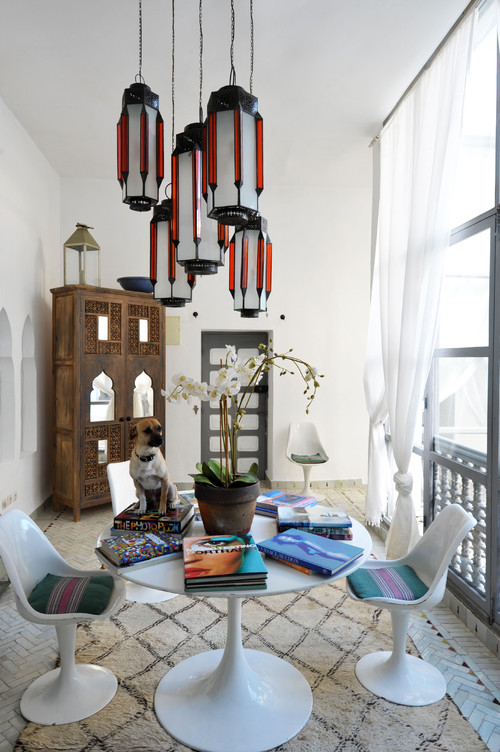 [Image: Artisan Books]
If you use too much distressed furniture around in a single room, then it would look less stylish and more distorted. However, you can balance the chipped and jagged textures with crisp, sleek and shiny furniture so that it can strike the right balance.
Move the furniture
[Image: Horton & Co. Designers]
Sometimes what works for you will be known to you when you experiment with what is available with you. Just move the furniture around and see what fits with the design. You can think out of the box and no need to follow a pattern. Be open to moving things around and surprise yourself with unique designs.
Bring in Neutrals and natural shades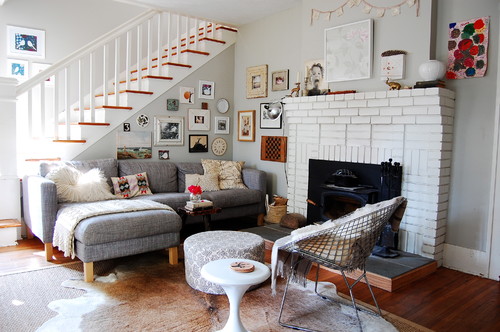 [Image: Corynne Pless]
If you think that your house looks out of design, then you can bring some semblance to the décor by toning it down with neutral colour palette. This can be applied to all the big pieces like the walls, large furniture and even floor. The use of natural accessories like faux sheepskin rug or a jute chair will make your eclectic bind more naturally to the neutral colour element and look harmonious.
Use the power of Editing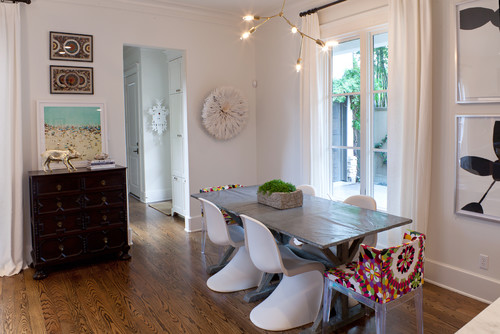 [Image: Sally Wheat Interiors]
Don't be afraid to take out the pieces that are doing your décor no good. Install some white space to give yourself a calming feature in your house. You can also temporarily move a few items and see what works best for the design. Before you permanently eliminate a piece of artwork, just put it aside and see what it looks like without that particular piece. If its disappearance is more overwhelming than its presence, then you may have to take the correct call of judgment. Add some splash of colour and throw in some whites to break the monotony and yet create some harmony.
When bringing in some accordance with the eclectic look, the idea is to play up the feature that stands out the most rather than get cowered by it. If you have an antique looking chair, make it a focal point of the room rather than tossing it in the basement. Use the creative bend of your mind to create something unique, chaotic yet beautifully aesthetic.