Living room coffee tables are now taking a center stage and storming every designer exhibition with endearing ensembles and creative styles to compliment every living space. One such acclaimed design is the Nintendo Wii Controller Coffee Table created by Bohemian Workbench. This one is out there to impress every on looker with its uniquely conceptual design and a rustic appeal coupled with functionality.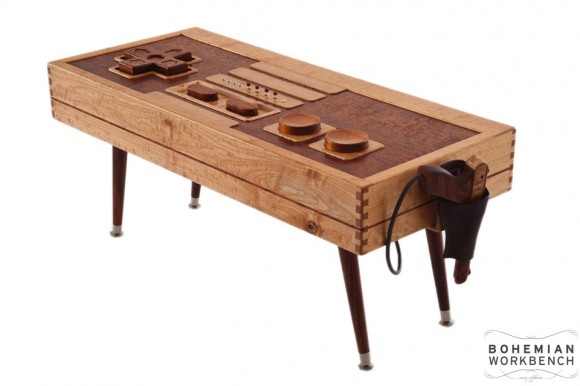 A Coffee Table designed after the Nintendo controller from 1985. This table is made from the finest grain and premium grade curly maple; birds eye maple, African bubinga, and mahogany. The design has not just taken after the console but is equally compatible with the Nintendo Wii. This controller table will be a show stealer for years to come.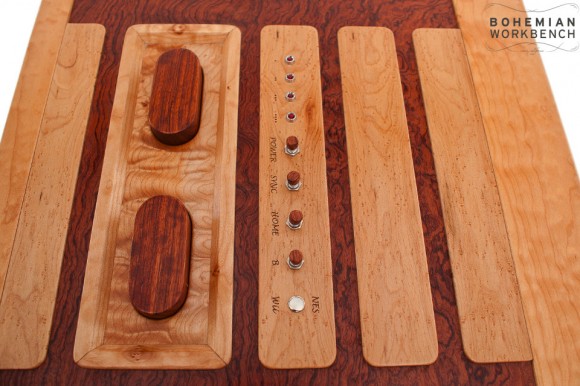 Also included in a side mounted custom bison holster is a zapper, handmade from bubinga and maple. The zapper functions as a Wii controller while selecting the classic Nintendo on the Wii menu. The zapper also vibrates and has a speaker to replicate the feel and sound of the original Wii controller.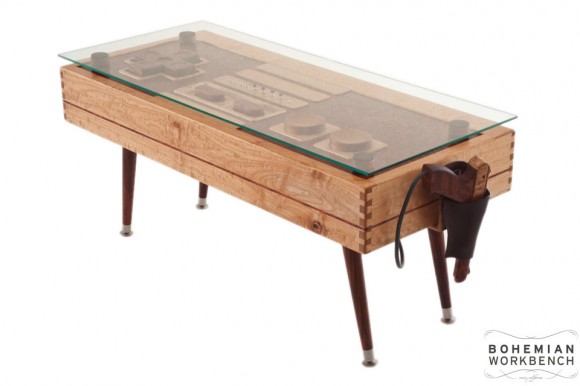 It features dovetail joinery and mid-century modern legs. A glass top and bubinga feet are included for use as table. The glass top not only provides space to serve as table but also a characteristic view. The elevations on top provide a solid base for the glass top and keep it secure and intact.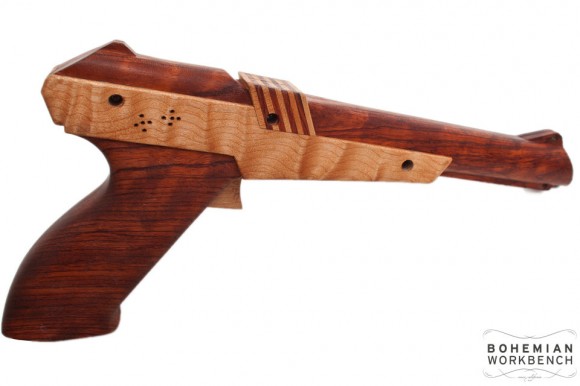 The table functions wirelessly and the gun and mount can be easily removed if desired. The gun adds a country appeal to this otherwise contemporary table. A truly stunning piece of decor that will leave you engaged and entertained!