There are millions who choose to work from their home, and for them, the home office is like the place for work and meditation. Home workplaces are getting popular by the day, and more people are willing to make the most of the option of working at their own convenience. Planning the workstation should be done with a lot of things in mind, which includes the amount of space needed, the level of storage required and the essential tasks that will be undertaken within that limited space. Here is a close take on the best ways to design a home workplace.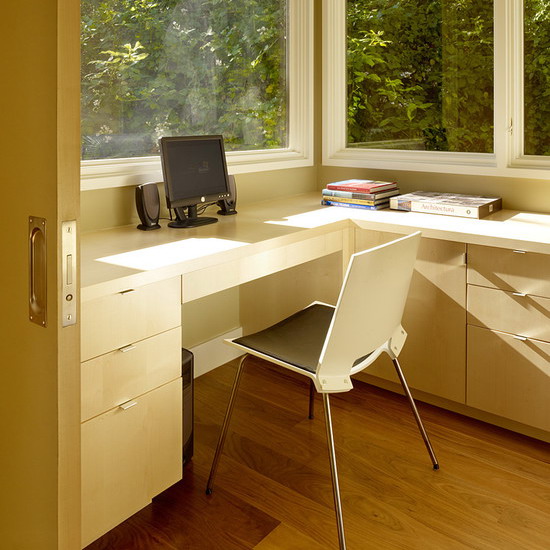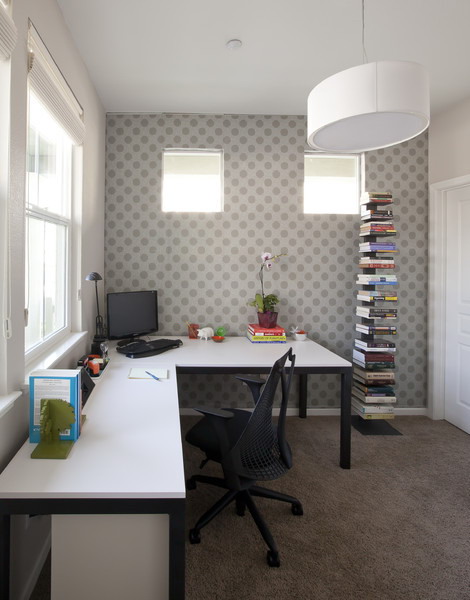 Corner Work Spaces:
For those who are looking to make the most of the space of the modern home, it is best for them to use the corners of large rooms that are often unused. The design of the desktop is best chosen in the 'L' shape rather than choosing two different tables for two different walls. If there is space, one can even choose one side of the table in elongated version to add more place for work. Also, this kind of tables for home office works best where there is not much need to store huge number of things.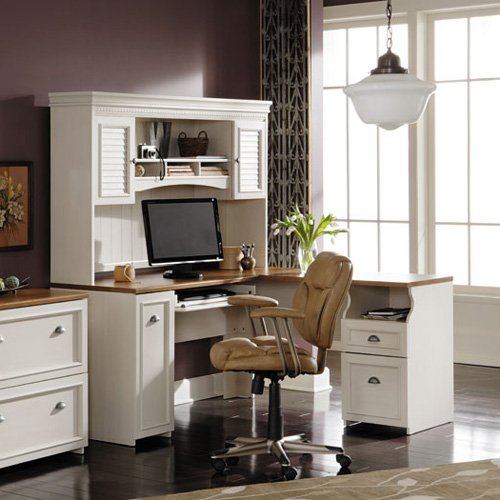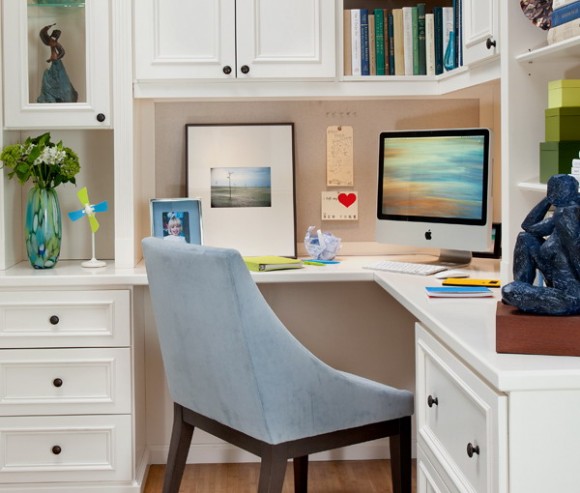 Corner tables with wall shelves:
Some professionals need access to books, materials and more things while they are at work, and for them, storage space is an essential. With the corner table mentioned above, one can add a few wall shelves and cabinets in varied styles, sizes and storage options, so that maximum things can be kept in place.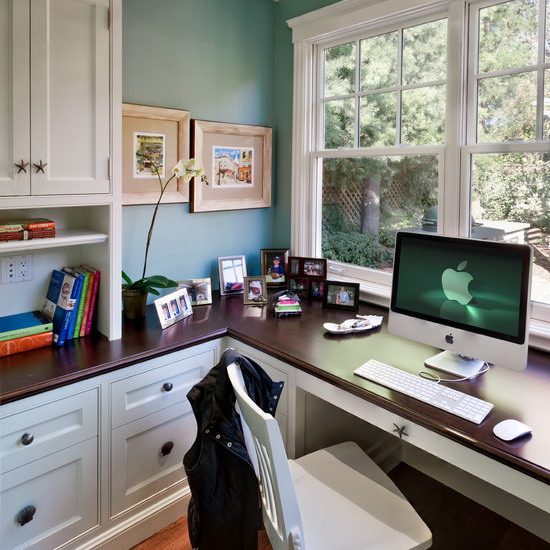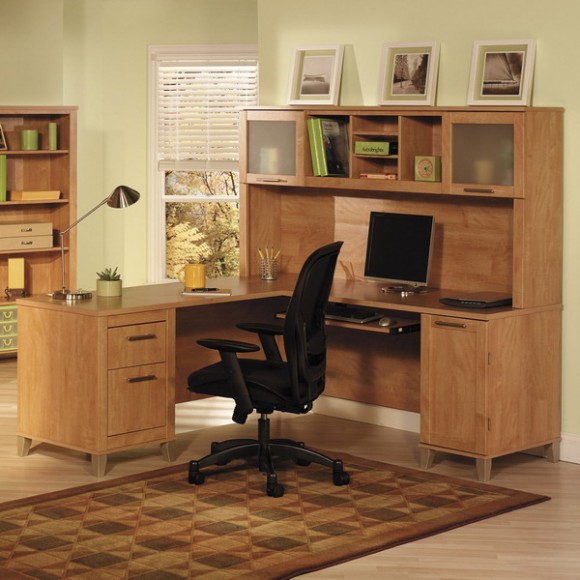 Workstations and cabinets:
There are readymade and ready to fix units available in the market for designing the home office, and such models work wonders, depending on the kind of space you have. There are simple desks that can accommodate a computer, a few books and some stationery, while large and huge workstations can even cover a complete wall with plenty of space for storage. From 'L' and 'U' shaped tables, one can add open and covered shelves and cabinets to a complete workstation for adding more value.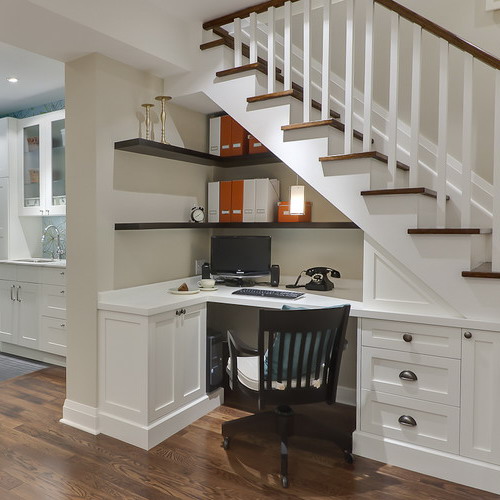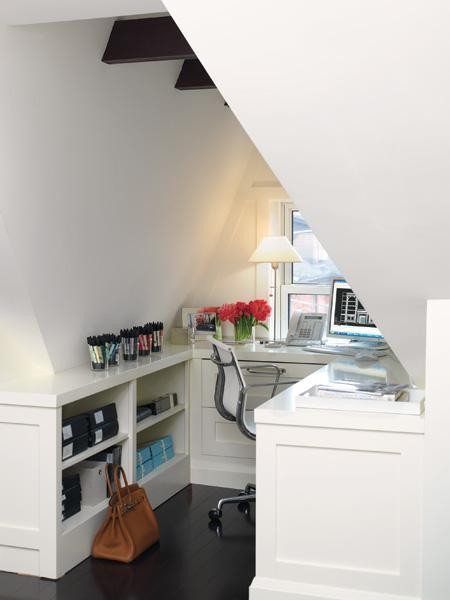 Workstations under the staircase:
People who love to enjoy their personal space; they can use the area below the staircase for setting their private workstation. This is one of the most lucrative and creative ways to make the most of a small apartment or home and can be immensely private, as well. The kind of desk that will fit below the staircase is obviously dependent on the space available, but with a small desk for computer or a simple table with a pinup wallboard can look elegant.
Choosing the material for home workstations can be tricky. While wood is always a convenient and easy option, there are other choices in wrought iron, plywood, aluminum and more. The idea is to stick to the needs by accessing the heaviness of the furniture that can be accommodated.