The Tramway Residence is located in Melbourne, Victoria, Australia and has been completed by a design studio based out of Melbourne, Vibe Design Group. Designed on an area of 3,520 square feet, the house looks just perfect as a dream home offering some awe-inspiring interior ideas to the onlookers.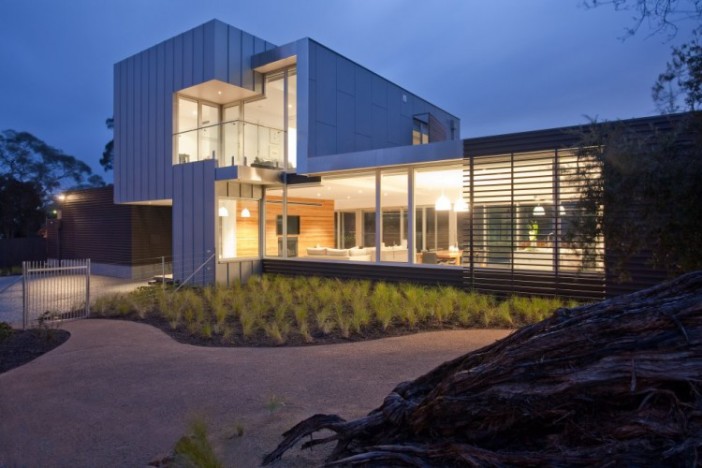 The exteriors: The house has been designed with the need for off-street parking for three vehicles, which was completed with flair by the design studio even with the unusual shaped site. The façade has been balanced using a battened timber system, and the same system works for the vehicle access in disguise. The intention is to ensure the basic levels of privacy and yet offer open living spaces. Keeping the needs of sustainability in mind, the house has slab-on-ground construction with high-end windows for yearlong comfort for the guests and owners alike. The front swimming pool can be seen even from the upper room with ease.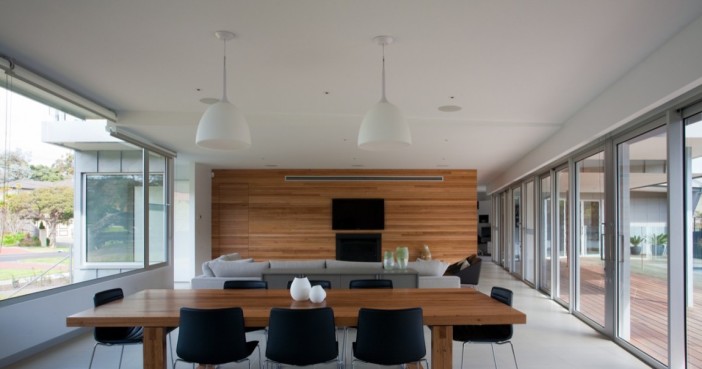 The interiors: The expanded living area includes the laundry and scullery along with the kitchen, while the dining and lounge spaces are located close. The space is separated by timber-lined wall that features wall-mounted television and a fireplace. The upper level includes the kid's room and the spaces for guest, much in the apartment style. The large sliding glass doors of the house are extremely alluring, while the flooring in a light shade adds value to the overall theme.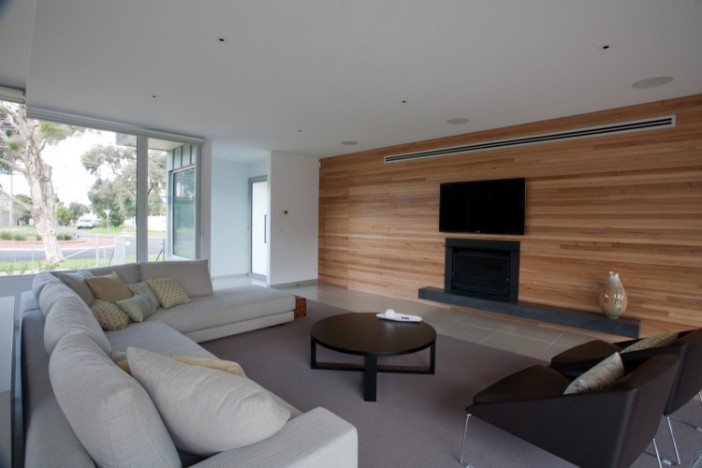 Furniture and lighting: For the furniture and lighting of the house, the studio has mainly chosen comfort and functionality in designs. The furniture elements offer modern furniture ideas while for the lighting of the house, choices include pendant lights and ceiling LED lights. With detailing given to the lighting of the house, the surroundings seem to merge inside, and the furniture choices are much in line with that.
Photos by: Robert Hamer