Built over an existing skeletal layout of a house, the Camarim Architects infused a new relation between nature, landscape, and climate to the splendid tropical house in Brazil. The village belongs to the fishermen folk, who live near the sea, and therefore, the clients wanted to have a vacation home closer to the sea. Over a span of 7 months, the architects along with local carpenters and masons were able to construct the 3 level Tropical House to completion. Everything about the house is unique and handmade, designed to perfection and customised to the needs of the site.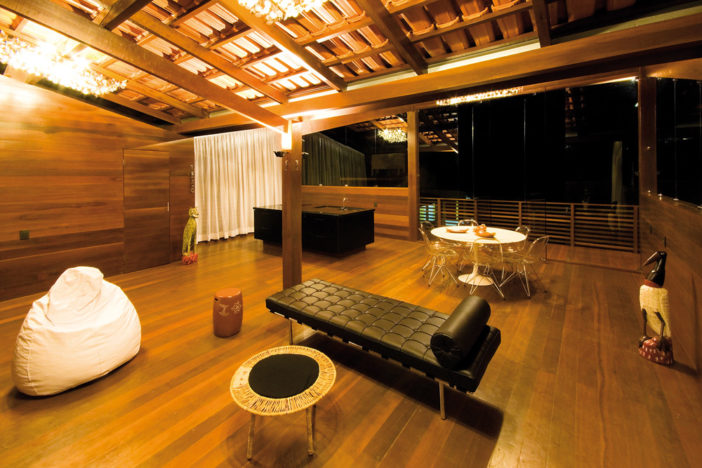 Tropical house architecture
The house is raised on 3 levels, with a podium at the street level that overlooks the sea. It creates an entrance zone that is left void to take in the expanse of the surrounding landscape. At the first floor and second floor, the architect has designed rooms for the family that are wrapped by a wooden screen, to ensure privacy and filters the visual sight from the internal rooms. The first floor is built as a concrete structure using bricks left with white ice paint, to leave a rustic feel and texture to the wall.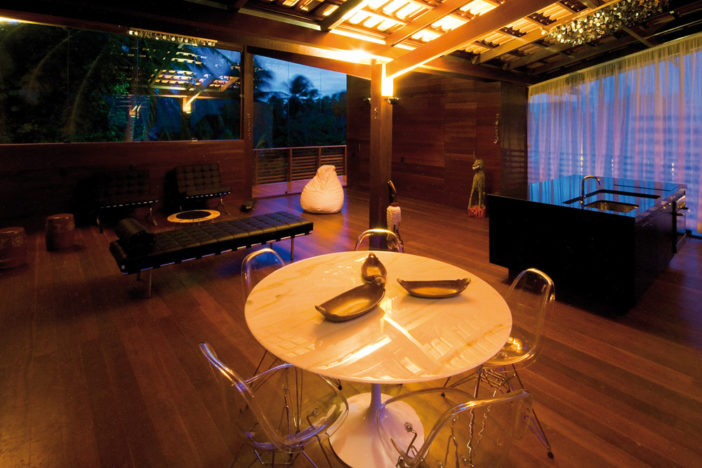 Tropical house interior
At the second floor, the architect has brilliantly infused nature into the internal spaces, by designing the entire framed structure out of wood. It leaves the eaves open, which allow the trees and air to sweep through the rooms. With careful study about the site and wind orientation, the architect has designed the house based on passive ventilation, daylight solar heating, and rainwater harvesting. It is definitely an eco-green home that self sustains without hindering the surrounding nature or its growth. The Tropical House in Brazil is a warm holiday vacation home that brings nature to life.
Tropical home design ideas
Photo by :- Nic Olshiati