Latest Architecture Design
The beautiful and stunning Leaf House is located in Angra dos Reis, which an hour of drive from the popular city of Rio de Janeiro, Brazil. The beach house spreads on 8,600 square feet and has been designed by Mareines + Patalano Arquitetura, a popular design studio based in Rio de Janeiro.
The exteriors: Taking cues from Brazil's Indian architecture, the house has been designed to withstand the hot and humid climate of the region. The roof of the house is designed in leaf style that protects the interiors from the hot sun. There are social areas in between the house, and the height of 3 to 9 meters of the house ensures that SE trade winds pass through perfectly.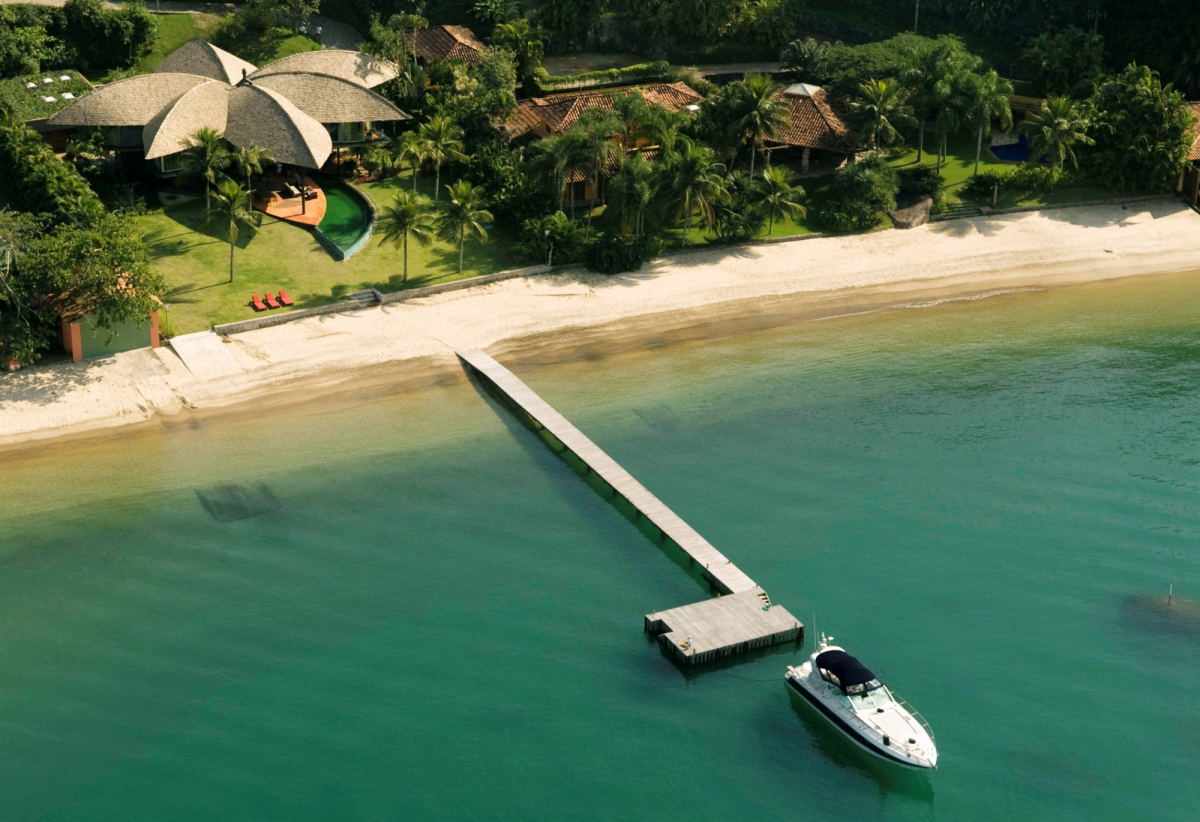 Without using corridors, the indoors and outdoors seem to be fused together, and there are sliding doors that allow plenty of air. Also, there is a verandah, which is typical in the region for resting and has been completed with hammocks. The entire roof structure has been designed of laminated reforestation wood, giving some essential beauty with design, while the small reforestation wood tiles are used for the roof. The roof water is smartly collected and stored neatly for toilets and gardens.
The interiors: The flooring of the house has been completed in wood, while open style and floating wooden staircase creates levels within. The walls, ceilings, and even the bathroom designs are completed in wood with Indian style roofs.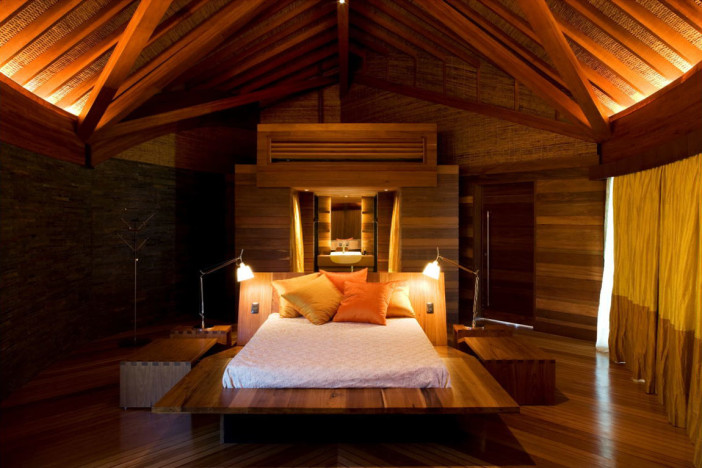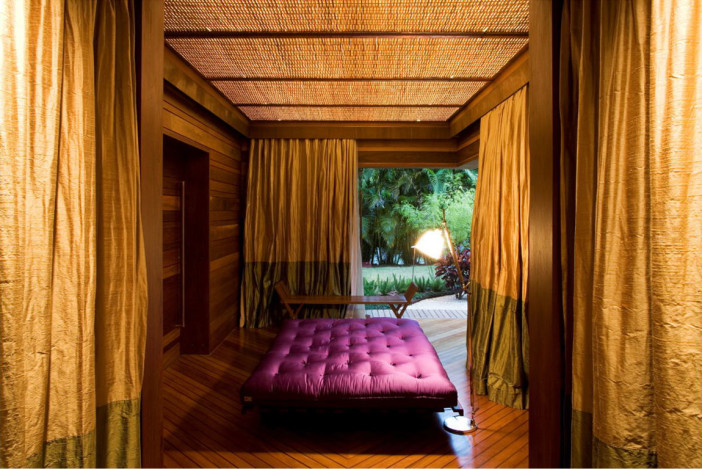 Furniture and lighting: Keeping the colors and themes indigenous and stylish, the furniture choices are in wood with a contemporary touch in use. For the lighting, lamps and soft lighting in yellow has been used all around, which gives a very cozy feel to the entire house.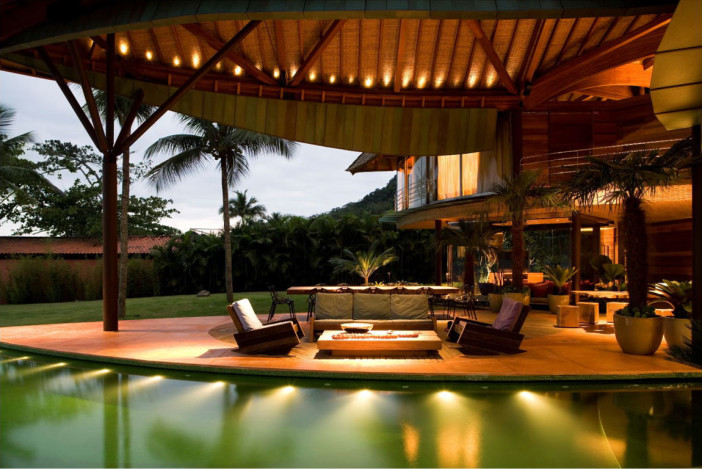 Photos Credit: Leonardo Finotti