Designed using timber frame structure, well insulated, and covered with pine and fir panels both externally and internally, JVA Architects have built a warm and cosy cabin house in Norway. Nestled amidst snow covered wood stocks, the Cabin Nordmarka is arranged on an angular geometrical layout that is huge and spacious enough to hold a large number of guests offering some unique design ideas. There is a store and utility room right at the entrance, where the skiing gear and other equipment are placed. Inside the house, the, internal rooms are arranged around the central living room, with two spacious master bedrooms and two children bedrooms with a common bathroom.
The cabin is designed with a high ceiling roof and has a loft space above to house guest bedrooms and playroom for children. With a gabled roof, there is provision made for skylights that throw in sufficient daylight towards the internal spaces. Extensively covered in pine and fir wood, the cabin resonates a warm ambient feel that is apt for the winter season. The flooring for the living room and the bathroom is laid with limestone while the architect custom built many of the furniture needed for the cabin.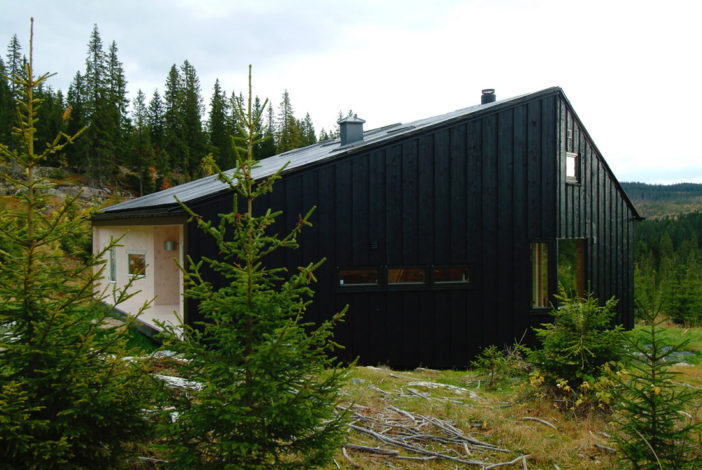 It is a simplistic cabin house with a very functional oriented design, where the architect has ensured to efficiently use the space in terms of spatial arrangements, sectionals views and daylight patterns. The facade of the house is stained in black fir wood that insulates the house during the harsh winters and merges with the surrounding realm of the dense forest. The cabin house, with its strategic location is a communing point for many cross ski travellers, who can refresh and meet fellow travellers. It is a home only far away from home.
Photos By : JVA