Designed by Land Archiqtectos, the Plinth House, in Chile, is a sloped roof dwelling unit, with a rectilinear massing structure built on a plateau overlooking the sea. The house is designed for the surfer and his family, who love to spend quality time at the coastal side. Together with rustic innateness and liking for vernacularism, the architect infused traditionally with bold wooden styled facades offering some innovative design ideas. The house is built on a raised bed of flagstone that appears to be in a stepped form, to raise the elevational structure of the house.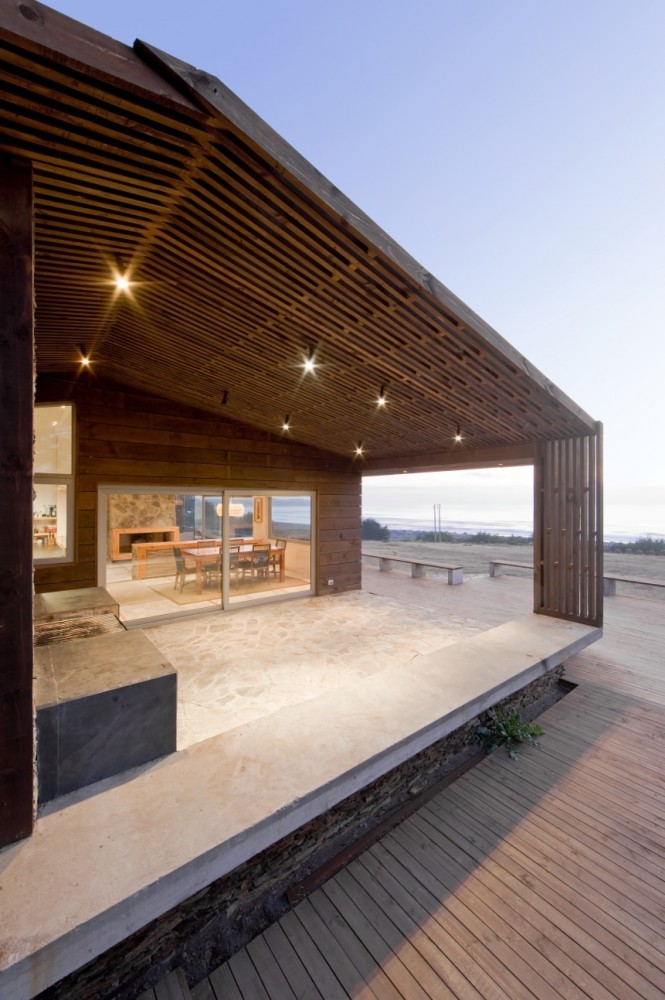 The house sports a woody look, with horizontally aligned shutters and planks that form the majority of the facade and give it its utopia look. On the internal, the roof covers a semi open courtyard that forms the inner patio of the house. It doubles up as a breakfast deck and relax lounge for the family during the daytime and in the night helps in easy circulation of air. The ceiling is decked with wood, and the flooring of flagstone, reflecting the diffused light from the south.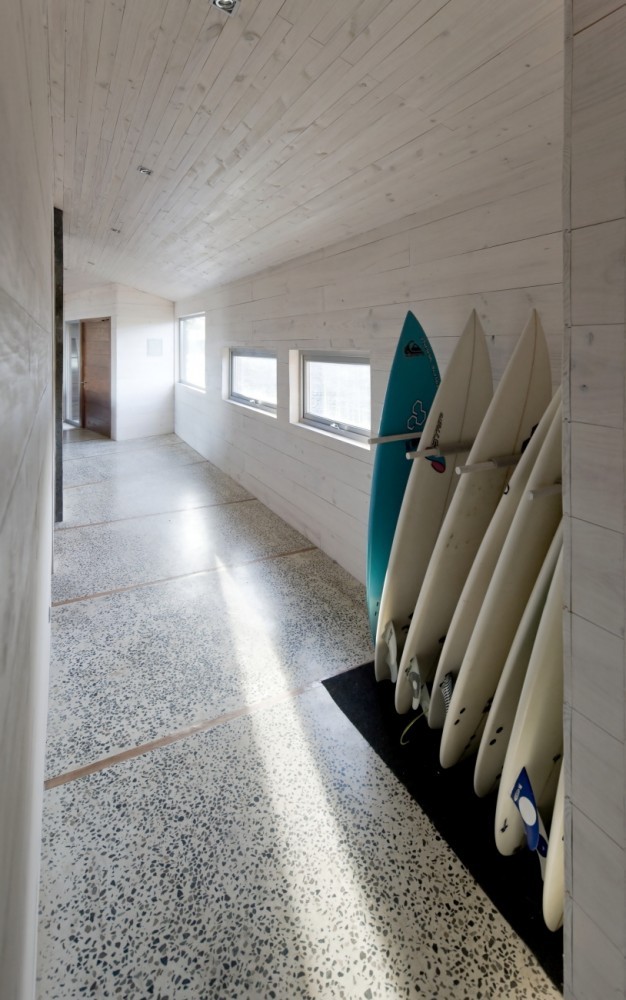 Large and spacious living rooms, dining rooms and open kitchen counter face the openness of the sea side while the bedrooms and terraced spaces are made private and secured from the harsh winds and light. The layout of the house is simple and is arranged based on the inputs from the client's desire to be in constant touch with the sea. The spaces reach out in connecting with the external aura that stimulates a lively environment for the house members. Mixed use of materials and their simplicity which overtime rusts away to reveal their natural grains and texture brings the best of the Plinth house, which truly reflects the style and work of the architect.
Photos By : Sergio Pirrone