Tim Kerp is a professional designer who has been crafting designs with an attention to the needs of spaces and homes. He has also created designs with customized solutions and intends to offer solutions that are practical, aesthetic and amazingly creative. With a glorious background and experience, he is certainly one of the best talents around the globe in design.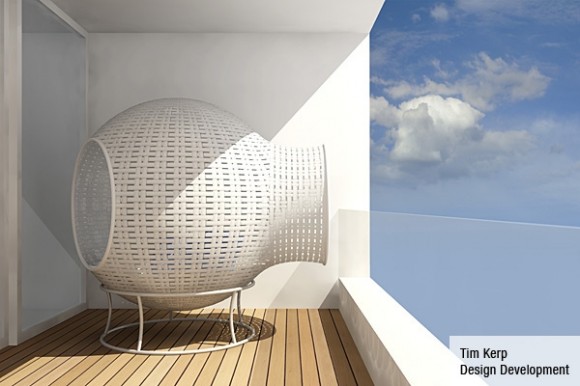 SIGHT is a unique design that can be best described as garden furniture with a difference. The designer has worked hard to craft a complete design that is hugely saved from those prying eyes, sun and the noise of the big cities where one craves for a little privacy. This is a large piece of furniture that can be placed anywhere in the balcony. With a small window along the design, one can change and modify the design according to convenience to get a view as desired.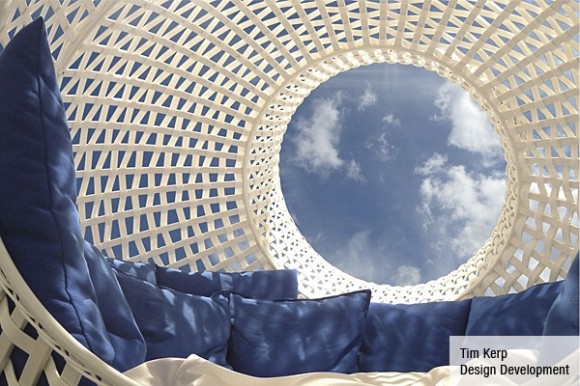 The design of SIGHT has been woven out of plastic with the interior upholstered for maximum comfort. The design looks like a white sphere where one is protected from the sunlight, and when it comes to the noise of traffic and other things around, the product works for that too. Inside the design, a person is covered in a layer with soft cushions and fabrics ensuring comfort isn't compromised. Every time, when there is a need to be close to the nature, SIGHT offers a small shade and space to call extremely personal.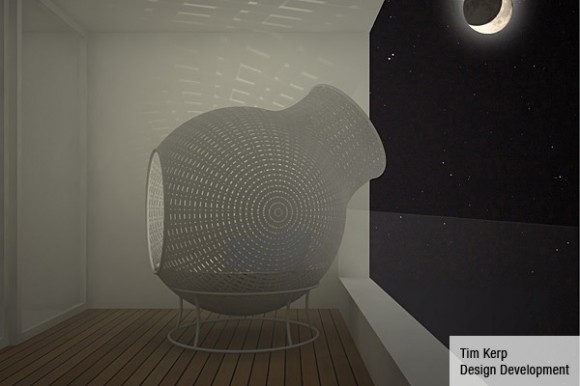 Without anyone and any sound around, one can do things he likes. In spite of being a covered space, the design doesn't lack space and is easy to accommodate for most medium and general sized balconies, and even terraces.