As modern and contemporary homes continue their hunt for functionality, there is dire need to accommodate the appliances that are used frequently, such as the PC or laptop. This stunning design has been conceived by Massimo Scalzo who has designed a unique bed table that will hold the PC. Owing to the fact that most PCs radiate heat that can lead to permanent marks on the legs, this one is a fresh welcome.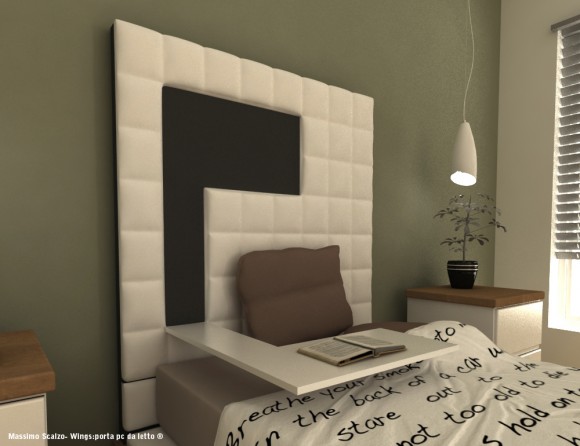 Here, the table is more like a bolted shelf that has been attached to the bed with help of metallic plates to a large structure on the top of the bed. A complete wooden structure set has been used for the same, and once installed; one can start using the set as a complete bed table where working is more about comfort and less about pressure.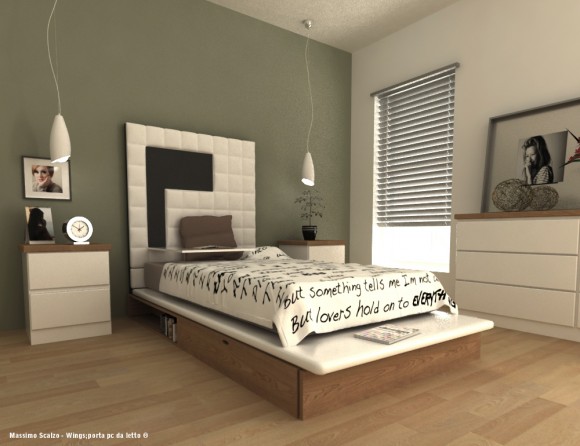 The workstation is extremely effective, and one can place his PC and use it without any other thing attached. There is support for using the power outlet for recharging the battery. What makes this more inimitable is the use of LED lights that can offer more visibility to the user if desired. After the product has been used, it can be bolted back to the main wooden structure.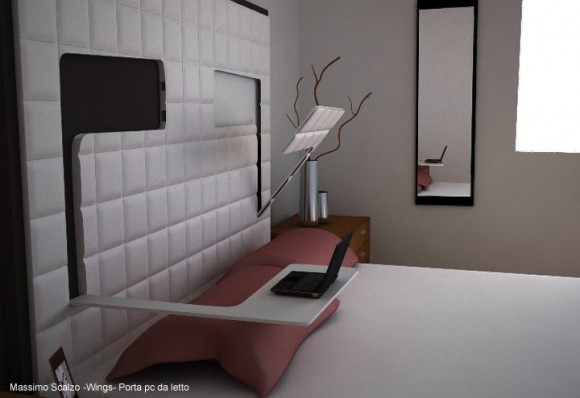 In spite of being a complete new concept that focuses more on the functionality, the design doesn't lose its essence as a designer table. For modern homes where spaces have become a constraint in designing, the design is a smart move. With a bed table, the need for a regular PC table that occupies a large space is also eliminated. The design can be used with light weight material for better visual impact.