The Firma Casa Store by SuperLimão Studio + Campana Brothers in Brazil is a designer store with a gallery and showroom space, to display, promote and sell furniture, artefacts and designer ware. All under a roof, the store is known for its rusticity, which brings out the limelight on the various pieces on display, and so is the intricately designed facade of the store. The facade is embedded with triangular pockets in a rebar mesh that holds a traditional Brazilian plant. Each pocket, holding the plant has been designed to effectively drain out the water during rain and flood, which becomes easy for the store to steer clear from drainage issues.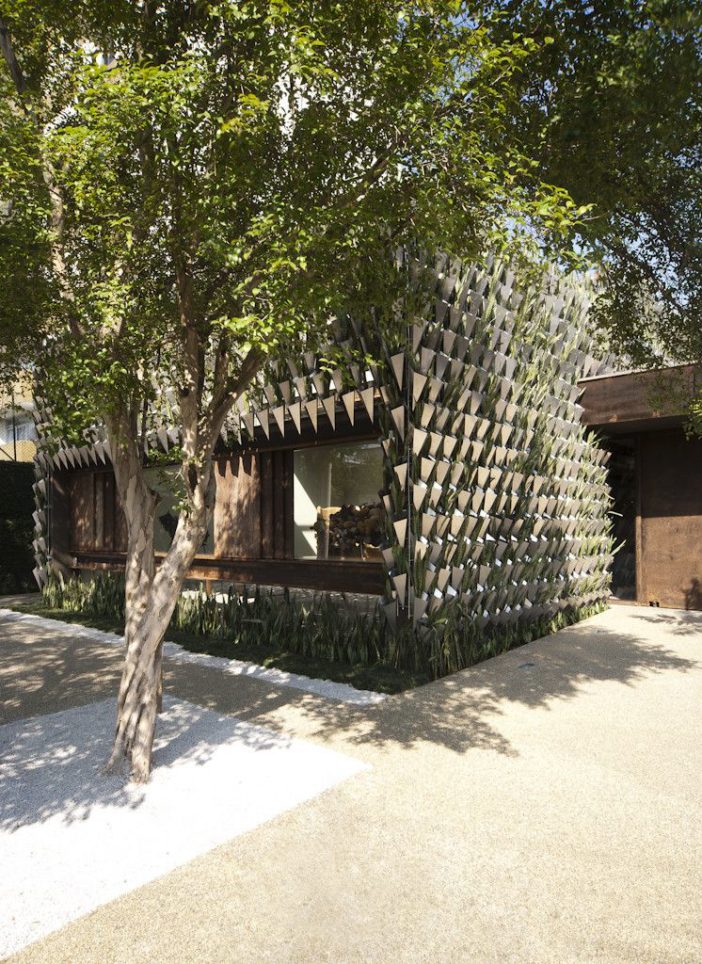 Inside the store, the flooring is left rustic in an exposed concrete floor that makes it easier for the store trucks to roll in and out leaving zero room for maintenance. There are various spaces inside the store that are connected to each space by a product or designer. It is essentially the products on display that glam up the interior décor of the store. Each space is treated in a different manner and is not similar to another space. The use of task and ambient lighting on individual pieces and on shelves of display is different for each design product and that makes the store unique in terms of artificial lighting.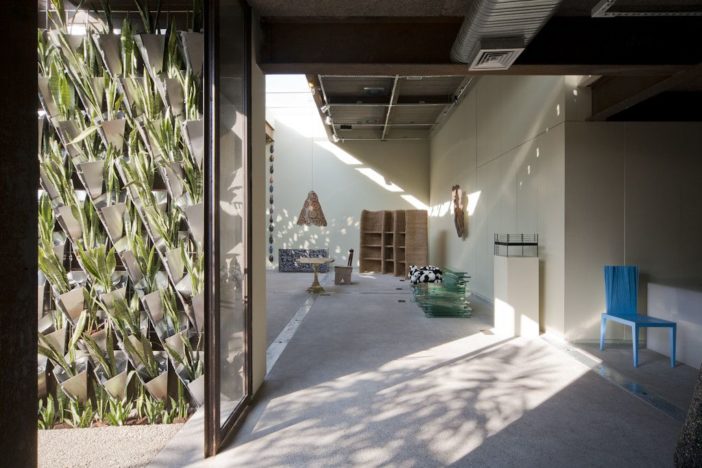 Another significant use is that of the materials such as iron, mirror, concrete and glass, which are used in many ways to reflect, attract, and contrast with the space, the product and the surroundings. It is a myriad composition of various materials that seemingly connect with one another and does not conflict with the décor or the designer ware in any concern. On the whole, the store is the perfect platform for showcasing some of the best design talents in Brazil.
Photos By : Maíra Acayaba