Danuri Kangnam Store designed by Hyunjoon Yoo Architects in South Korea is a renovation of an existing store into a brand new fashion outlet for clothing, accessories and shoes. The look of the store is very rustic, where materials like steel, wood and concrete have undergone the peeling effect to showcase their raw texture and colour without any external coat of paint. The architect wanted the store to bring across a new interior design, unlike the glamorously decked interior walls and crowned false ceilings.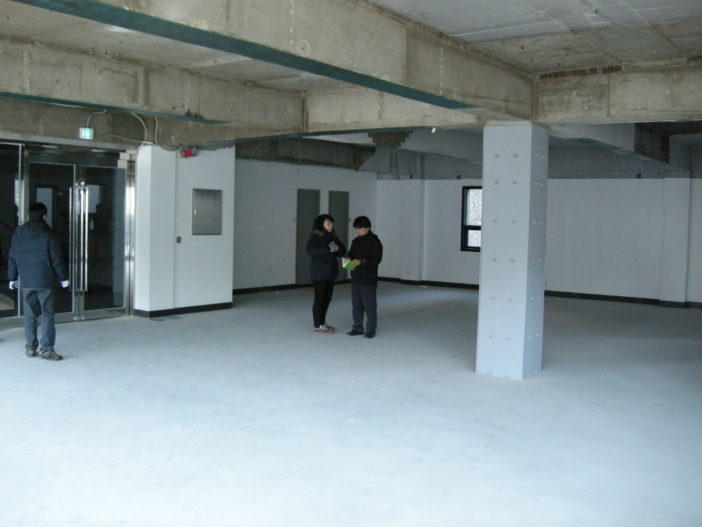 The store has two different levels, where a concrete short stair of 5 risers sits on the ground floor whilst the remaining flight of steps is clad in wood hung on a steel balustrade suspended from the first floor. This is done, to let the stair be used for ramp walks to promote clothing labels and conduct other events, as well. Even the display shelves are ripped off to reveal their unvarnished surfaces and peeled look, which holds various designer collections that are highlighted by task lighting fixtures. Right from the floor to the cold steel look of the stairs, every material used in the décor of the store conveys the rusticity of the place.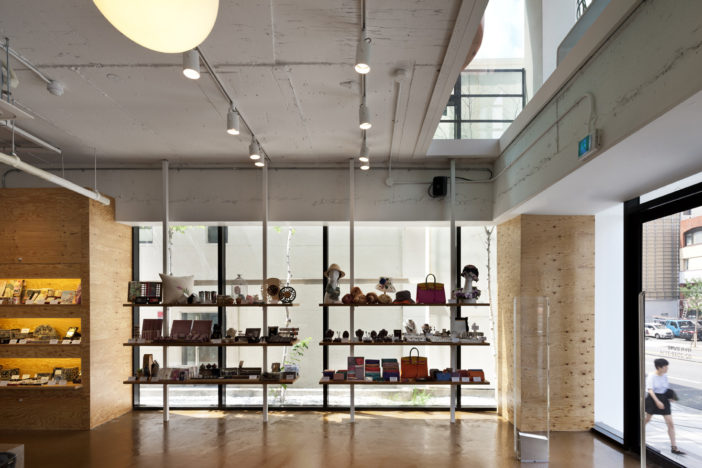 On the first floor reached by the suspended stairs, there is a huge slide in steel section that displays various clothing lines. They can be moved and pushed aside from one end to the other, thus making free walking and seating space to conduct promotional events. The look of the space is similar to the peeled concept effect and is further high lightened by the use of oak wood stripes for the flooring that gives the store a honey washed look. On the whole, the retail store portrays a different, but unique way of displaying and promoting brands by using materials in their natural rugged form and texture.
Photos By : Youngchae Park, Courtesy of Hyunjoon Yoo Architects