The window sills are extremely useful areas of the home. Even if you are a diehard fan of curtain, you will still agree that the window sills remain open for most of the times, and it's best to play with the area. For those who remain in high rises or have a balcony, they have too many choices to choose from. Another part of designing window sills is the fact that you would not require too many investments. Sometimes, all you need is a little inspiration and a few ideas.
Here are some smart ideas to make the most of the exclusive space of the modern home.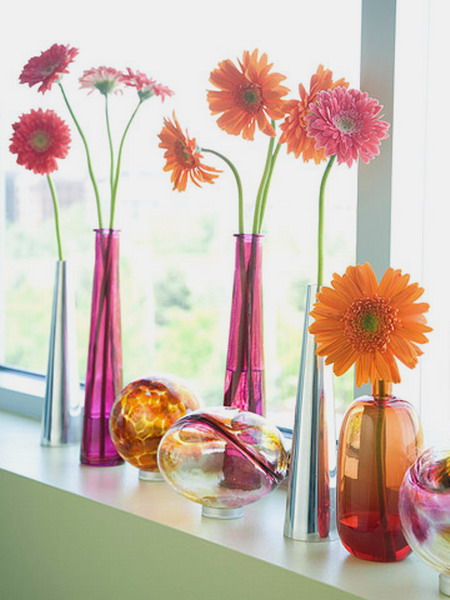 Look for colored vases and bottles:
Cheap and effective, colored vases always look good, and better when you place on the window sill. Consider the fact that the lights comes right through them, bringing the best of color schemes. If you have old bottles of wines or any medium size vases in color, you can place a few flowers in them and make the area look more glorious and glamorous. You can check and mix a few colors in the bottles/ vases as per your choice as nothing looks better than a collage of colors.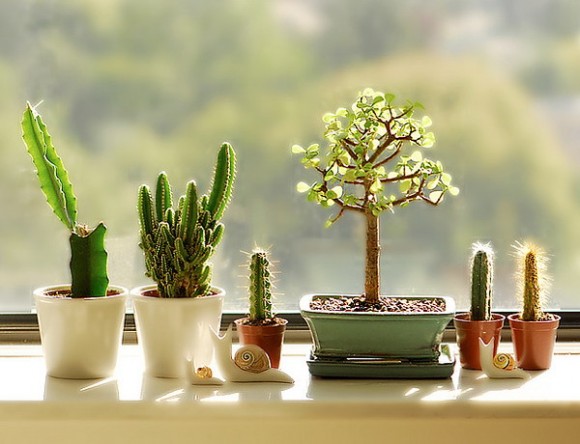 Look for green plants:
Small cactus's, potted plants or bamboo cuttings look excellent on the window sill, provided you use them in the right way. You can choose a number of different plants in pots or can simple look for elongated pot where you can place a number of small plants on the same platter. The beauty of the green adds instant beauty to the interiors, and is good for the eyes too.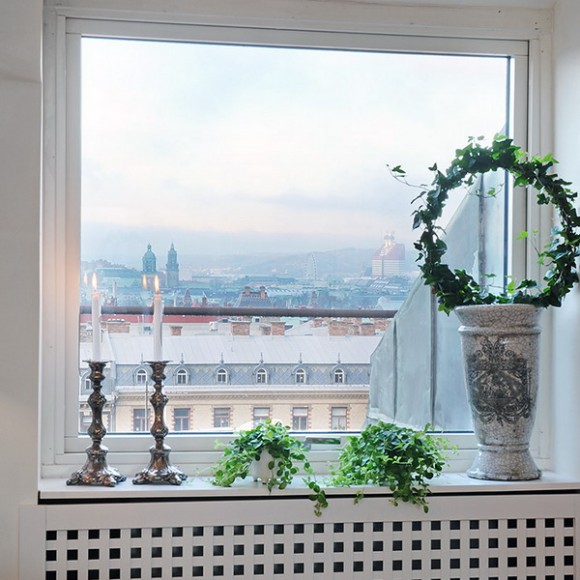 Look for a mixture of things:
You don't necessarily think of similar things for the window sills because even a collection of different things looks excellent. From a simple candle stand to more practical vase with flowers, there are so many things to place to the area, depending on the kind of space you have. It is important not to clutter the area and ensure that each of the items adds beauty to the interior scheme.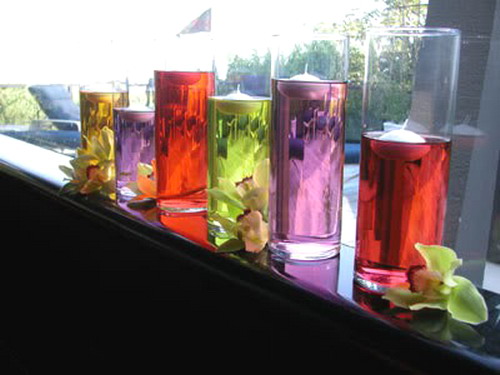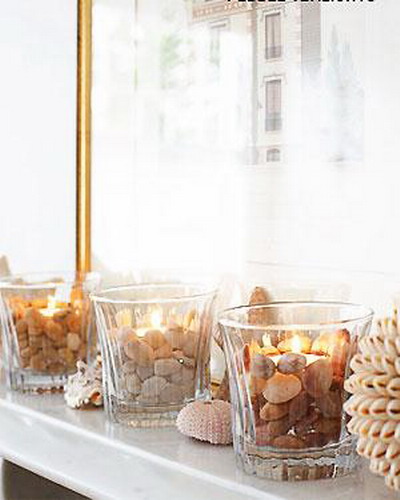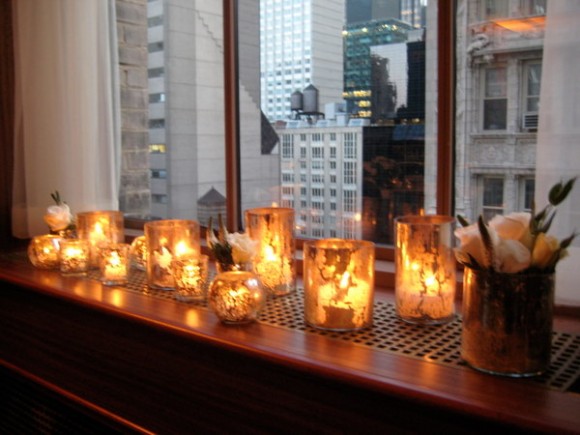 Look for candles and lights:
Indians have a celebration of light where they place candles and oiled lamps almost everywhere in the house. Take inspiration from the same and look for candle stands that have orgasmic value. You can place floating candles in a small jar or place a number of candles in a pattern, the choice is yours and is much dependent on the use of space. Also, don't stick to colored candles only but look for ornamental candles that make the space look radiant and appealing.
Of course, there are many other ways to design window sills. Some people even use the space to keep a few books or magazines in cases, which is a great idea, unless you are not placing something too tall.