Hashim Ben Hashim is a professionally qualified design solutions provider whose goal is to capture your vision and provide you with master pieces that reflect your personality. The key driving force is customer driven quality centric approach combined with dynamic involvement in the process, stringent quality control and invariable sharing of views and ideas that help perk up efforts. Bring your architecture vision to life with the rendering filled with emotion and work that speaks volumes for itself.
A Bedroom that redefines Elegance
Anyone interested in adorning their homes with a marvelous bedroom must take a look at this design. The exquisite color combination makes it enchanting and the soft tender bed adds to the repose quotient. The natural bamboo screen is a creative and intelligent element that's eye-catching and serves a purpose. If one vouches for all these characteristics and features, this consideration would definitely be pragmatic.
Somber and classy Office space and Lounge
Office waiting area is the face of the work place and reflects its work culture and environment. Designing it on the basis of a theme would be a better option to serve the purpose. For a sophisticated theme, the color scheme chosen is lighter in shade; preferably white because it gives a classic appeal and inspirational art as a backdrop is infusing the right amount of energy to the ambience.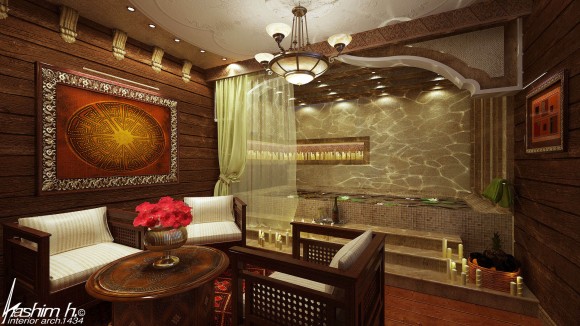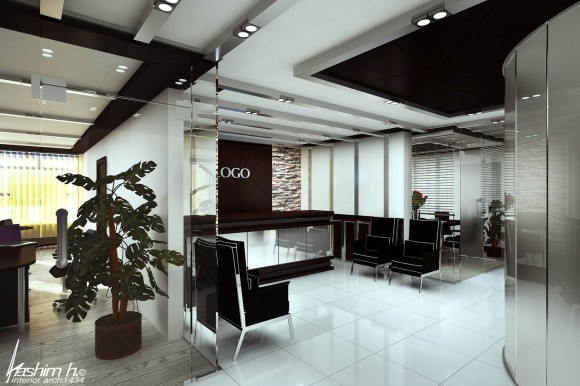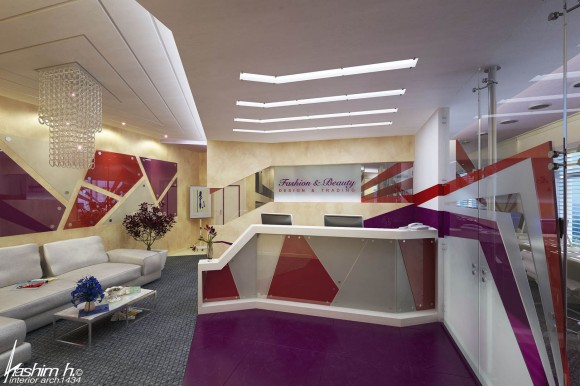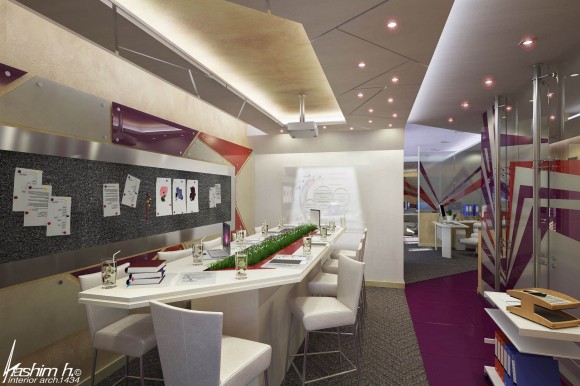 Maximizing comfort with lavish designs
Go beyond the regular themes and designs to make it look larger than life. . Decide a comforting and smooth theme for your dream room. Don't restrict to just essentials, get neat textured and harmonious elegant trendy furniture to balance the symmetry of the luxurious theme. Classy royal curtains and nice decorative accents are giving an edge to the ambience of this interior design.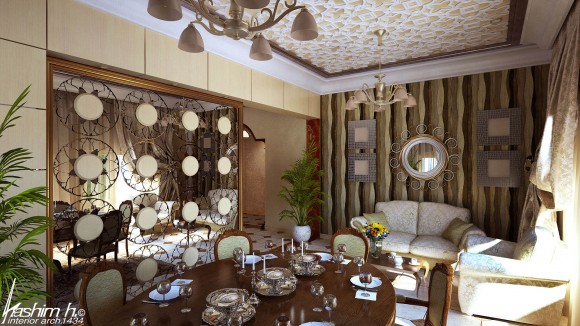 A Perfect composition of traditional and modern Living Room
The structure of the room is inspired from old buildings. The windows are big and wide that will let in an optimum amount of fresh air making it comfortable in summers. The furniture is a mix of traditional and modern items. The mantle accent wall is the focal point for this room. The vibrant orange cushion is adding the right amount of color required to add some spunk and character to the room.