Popular design studio Mette Lange Architects has been associated with many projects worth mentioning, and this vacation house in Henne, Denmark remains one of their best projects. Perfectly placed on a top, the house looks over a windy beach with breathtaking views of the water around. What makes the setting much more likeable are the grasses surrounding the house as there is no other vegetation around, thanks to the huge winds from the west.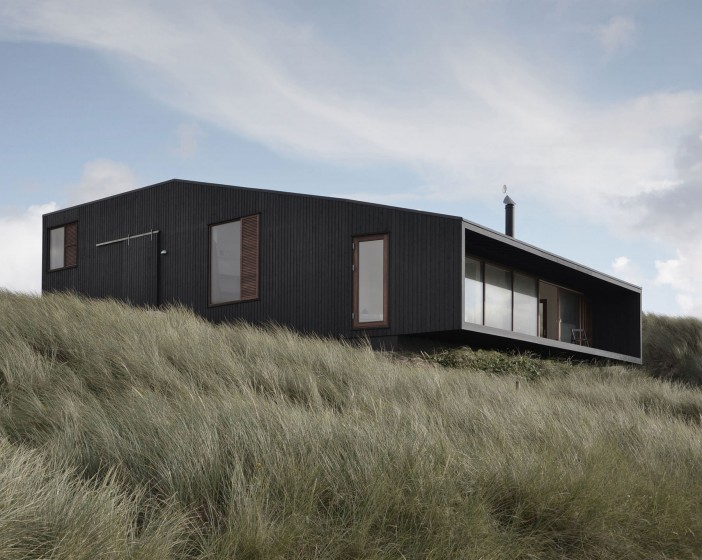 The design studio has worked hard on making the design much more sustainable to practical needs. The entire exteriors are in wood and face the wind perfectly, which is common from the west side. The wooden panels used in the construction are painted black, while there are large glass panels and an open area that promises more views from every corner of the house. The entire design of the house's wooden parts has been completed by a very well-known carpenter, ensuring the most well completed finish in every corner.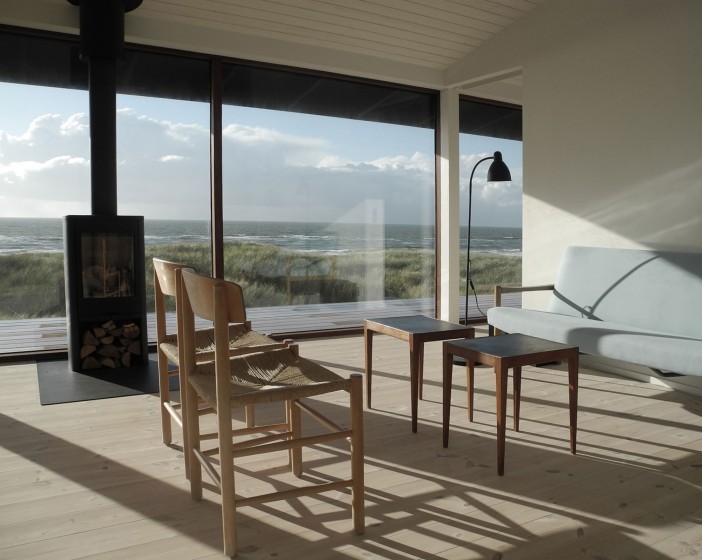 Inside the house, the entire setting is in wood featuring concrete walls in white. The floors are in wood in a light finish, while beams of the windows are in a dark walnut wood finish. Stunning with creative ideas, the furniture is on simple lines and in simple classic wood. A few modern pieces of furniture have been used extensively around the house to complement the walls. Lighting is as creative as it can get with free standing lights, handing and pendant lights used in great variation. With the stunning views and the soft and gentle interior ambience, this is one of the most stunning vacation houses that one can come across.
Photos courtesy of Mette Lange Architects