Situated in Sydney, New South Wales, Australia, the Vaucluse House is one of the most stunning contemporary homes that come with amazing extensive harbor views and interior design ideas. This is a four level house that has been designed and completed by MPR Design Group, a design studio based out of Sydney.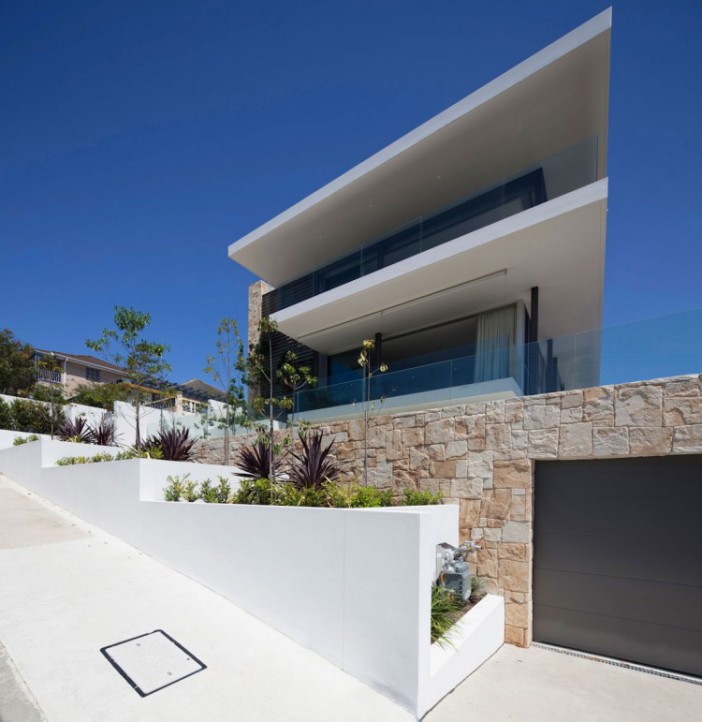 The exteriors: The entire house has been completed with the landscape of the Sydney Harbor basin in mind, and there are horizontal layers that make the construction worth a check. With stone cliffs and sandstone clad base, this is a home that works in more ways than one. One can check on the harbor through the cantilevered white planes while the thermally efficiency of the house has been secured for more functionality than just views. The material palette of the house has glass and steel that have been chosen to combine with the locally hewn sandstone for a mixed construction.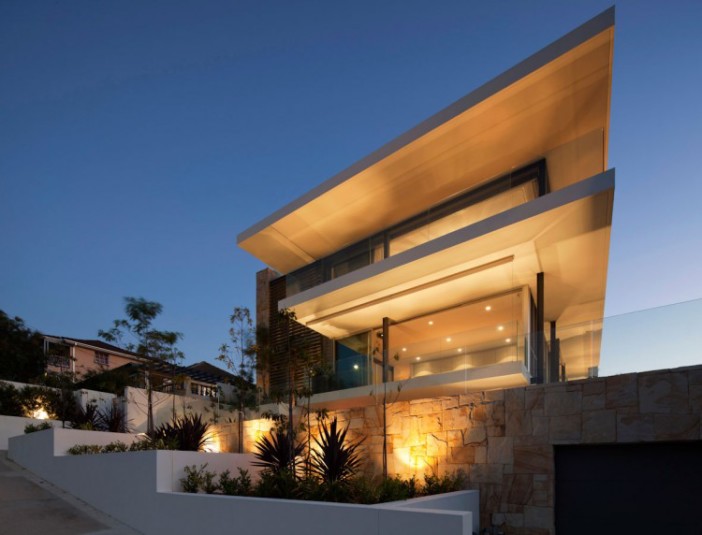 The interiors: All the main living areas of the house are on the top floor, and hence one can easily enjoy the 180 degree views of the harbor and city. The house enjoys exposure on both west and north side, which aids in cross ventilation and ensures that the air conditioning system is used at minimum. The living areas open easily to the large expansive balconies and terraces, ensuring connect with the outdoor spaces, which is always desirable. The flooring of the house is mostly marbled, while there is different textured look to the walls, which creates a balance.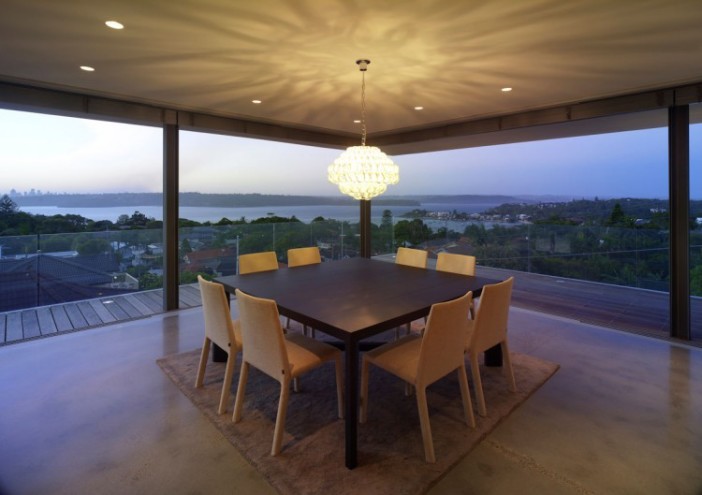 Furniture and lighting: While the furniture choices are all in the modern style with functional aspects ensured, the lighting is varied with sourced lighting, pendant lights, and LED ceiling lights. The fixed furniture elements of the house are among its main highlights.
Photos by: MPR Design Group