Vauni introduces the most stunning and gorgeous collection of flueless ethanol fireplaces that are designed for homes that need style and functional solutions. The company claims that every product from their stable is designed for unifying the contemporary needs of homes with traditions. Bringing new dimensions to modern homes, flueless ethanol fireplaces from the company bring warmth in the most stylish way possible. Keeping a tight eye on detailing, every product from the company is a promise of endearing looks and spectacular performance for years to come.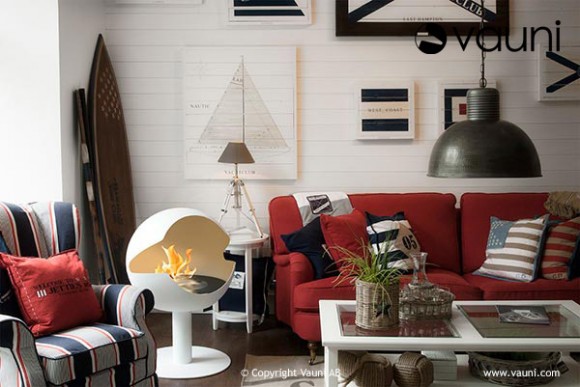 Globe, from Vauni, lives up to the name, with regards to design and theme. A complete flueless designed fireplace that is designed of ideas loaded with modern interpretation, Globe is the very much traditional fireplace that offers warmth and a comfy zone for everyone to gather at home. With a foot, this is free standing model that can be rotated all around 360 degrees for maximum flexibility and viewing. Globe has been designed with an ethanol burner that is known to be best and efficient for regular use. No smoke, ash and soot- that's the promise that Vauni makes with this product. This is also the only sphere shaped "biofueled fireplace" model in the entire world, which is a feat on its own.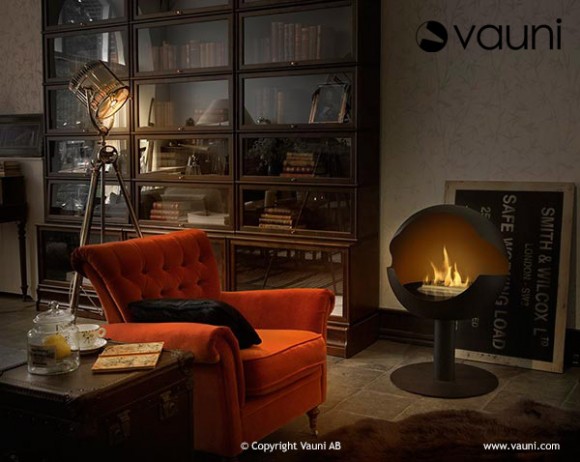 Globe comes in two stunning choices for best adjustment to interiors. While the first one comes in polished granite, the other comes in a matt finished cast iron. The burner of Globe comes with absorbing function for ensuring the best levels of safety. Perfect for homes where warmth is the way to unite the whole family, this product is highly adjustable for best levels of comfort at every corner. The granite model also comes in a stunning white color for ensuring the interior themes are not compromised for homes where white plays a dominant role.