Scottish vernacular architecture is the design ideology for the Borreraig House by Dualchas Architects in Scotland. Offering amazing design ideas, it is a residence that is truly inspired by the surrounding marshlands and is an adaptable design based on the topographical conditions of the site. The architect has designed this residence for a client, who wants to keep away from the hustle bustle of noisy facades and to experience serene moments with nature.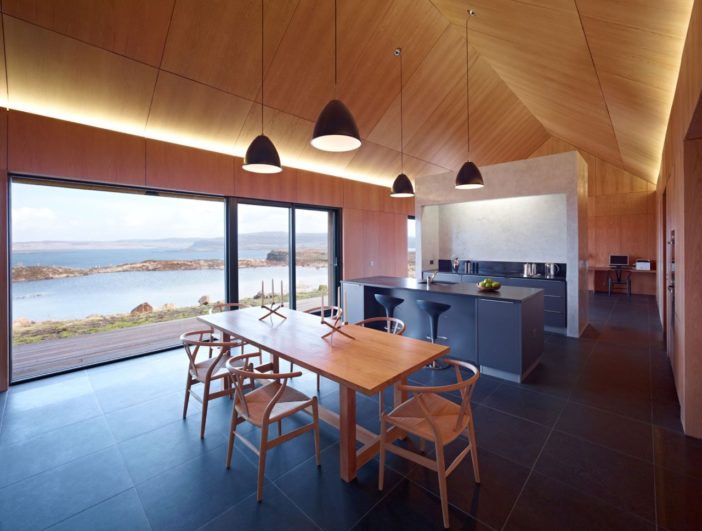 Built using locally available larch wood, stone walls and stained oak wood, the house is kept simple with 3 major spatial functions. The architect segmented the house into 3 separate units for the living, bedroom, and studio such that fluidity between the spaces balanced the voids of modernist décor.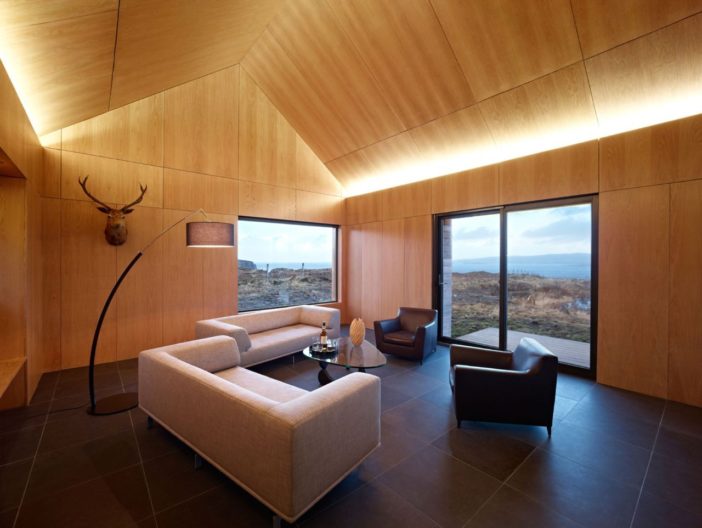 Stone walls are typical in a traditional Scottish house and bring about the country style feel to the residence. With pitched gabled roof, the house has multiple window openings that are encased with glass shutters, which are opaque on the outside surface and reflect the surrounding environment.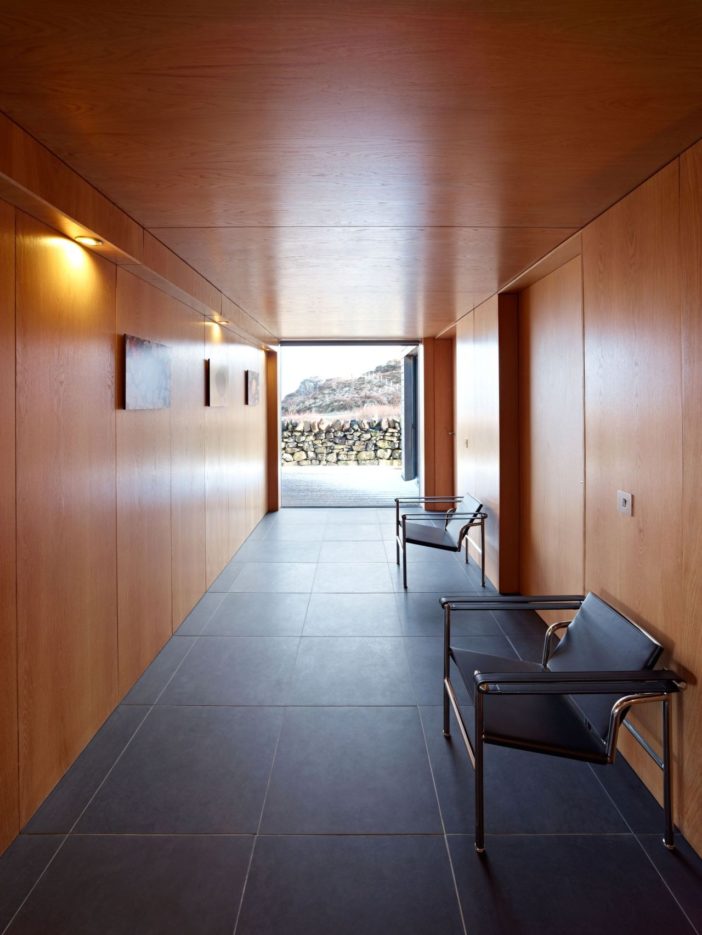 These houses are also known as the Scottish black house, owing to the dark grey shaded stone walls with cedar wood panelling. The interior ceiling of the house is decked with glossy polished cedar wood laminate that softens the monotonous look of the residence and brings a crisp and clean roofing structure.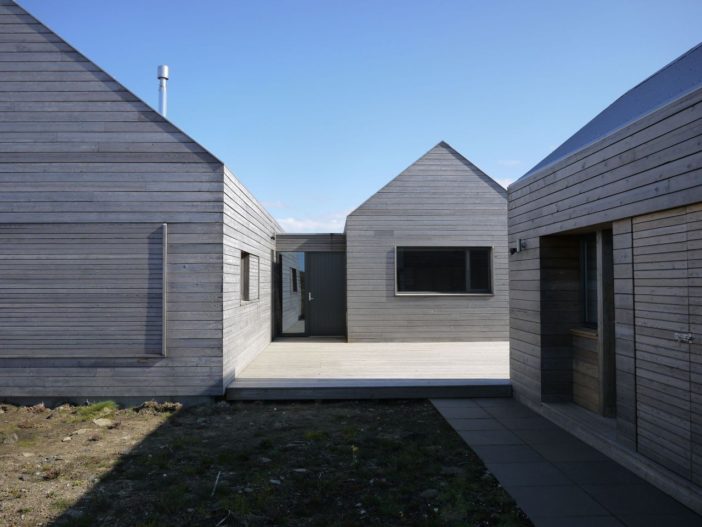 Simplistic interiors adorn the subdued tone of the residence and create the perfect ambience for a silent retreat away from the noisy streets. With detailing and effective management of locally available materials, the residence sits well with the surrounding landscape and promotes sustainability in design for others to follow in their footsteps. Well-furnished interiors, interesting focal views in the exteriors and a perfect synchronised landscape set the right tone for the Borreraig House in Scotland.
Photos By : Andrew Lee, James Benedict Brown, Dualchas Architects