Saba is an Italian company that is known to create designs that are smart and balanced to meet the needs of modern and contemporary homes. The company has the most versatile range of furniture for exteriors and interiors.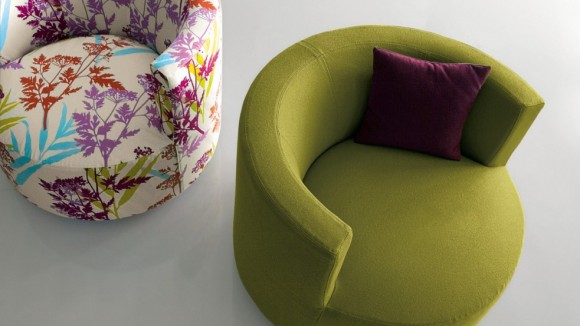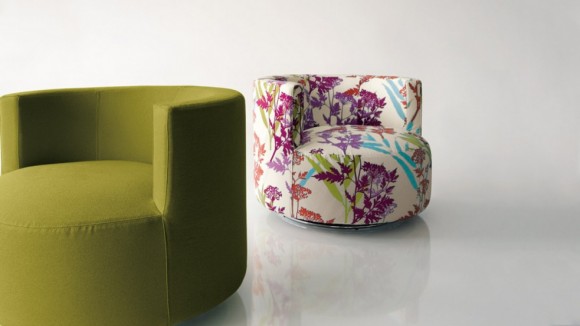 Chance from Saba has been designed by Sergio Bicego, who has come up with a successful design of an armchair that's appealing, conventional and amazingly practical. Giving people a chance to start new conversations, this arm chair is available in a number of colors, including prints, and makes the circular design idea look smarter than ever.
Settanta (Seventy) has been conceived by Enzo Berti making use of the twisting curves and soft elements. The design has been made of beech plywood with covering of padded foam that has been gently covered with cotton based fabric. Creative and original, the design also features armrests that can be removed on need. The color choices are pitch perfect for modern homes.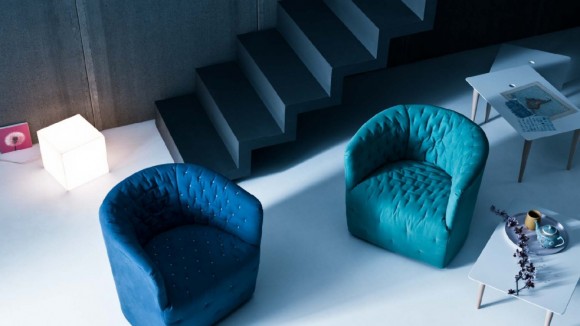 Amélie has been designed by Sergio Bicego and takes cue from the many dimensions of French haute couture. The inner curves of the design are highlighted by a unique quilting style, while overall design has been crafted to complement style statements of modern homes. This arm chair has numerous customization possibilities with regards to color, and covers are removable for a new look every time.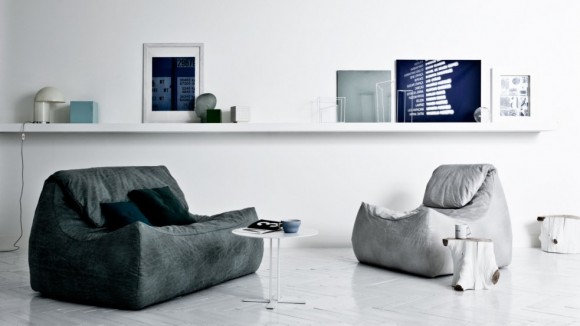 Valentine offers a seating option that is all about convenience and extreme comfort between people who like intimacy. The designs are large inspired by the 70s with functional elements maintained in perfection. For ensuring comfort, the polystyrene has been covered with soft polyurethane foam, while the entire build is sturdy but easily transportable. Ideal for the outdoors for that snug feeling!