Simplicity and bare- essentials dictate the ambience and décor of the Viennese Guest Room, designed by Heri and Salli, in Vienna, Austria. Primarily, the concept evolved with the initiative to keep the design minimalist, by the use of organic wood with exposed surfaces. Alternatively, the soul of the guestroom remains focused on the bespoke wooden bed, which unites the various planar surfaces as one entity. Anybody looking for some ground-breaking guest bedroom design ideas can check this out.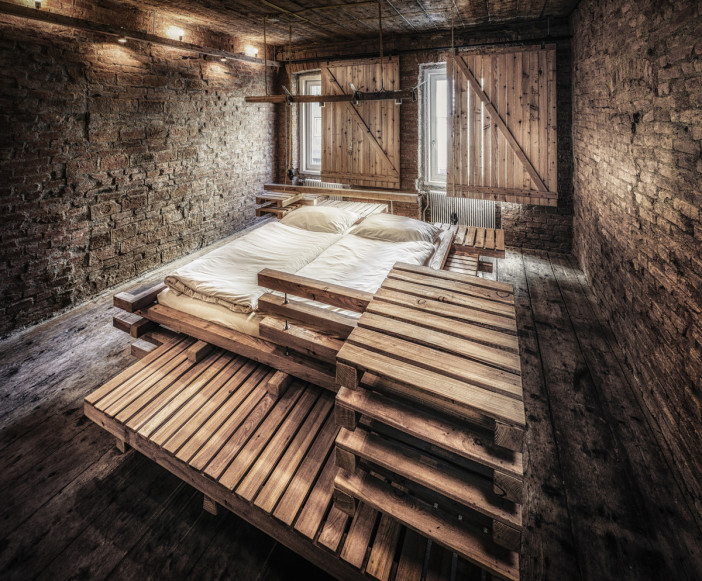 As conceptualised, the guest room stands made up of a number of wooden pieces, which form a core-sleeping unit, with ancillary side units for various other functions. Interestingly, the furniture evolves as a multifunctional structure, which defines the periphery of the guestroom, thus rendering a quaint character to the atmosphere.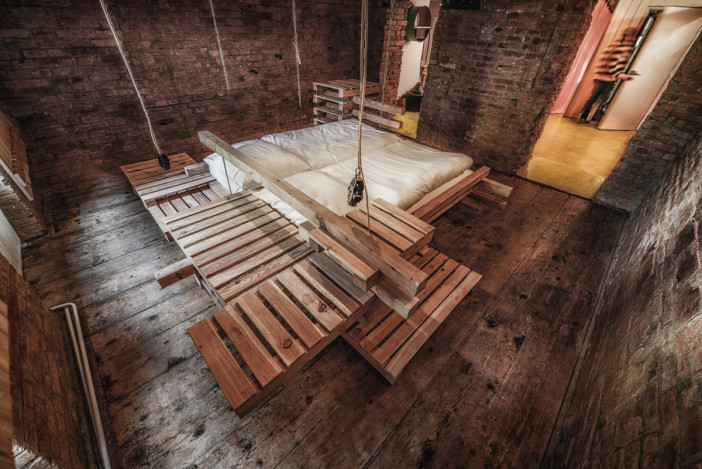 In addition, the surfaces of the interior remain exposed, thus portraying a naturalistic look to the décor, which enhances the degree of detailing, visible in the bespoke wooden bed. It is all about uncovering the design, which reveals the construction and woodwork, in its unprocessed form, a sort of DE constructivism in action.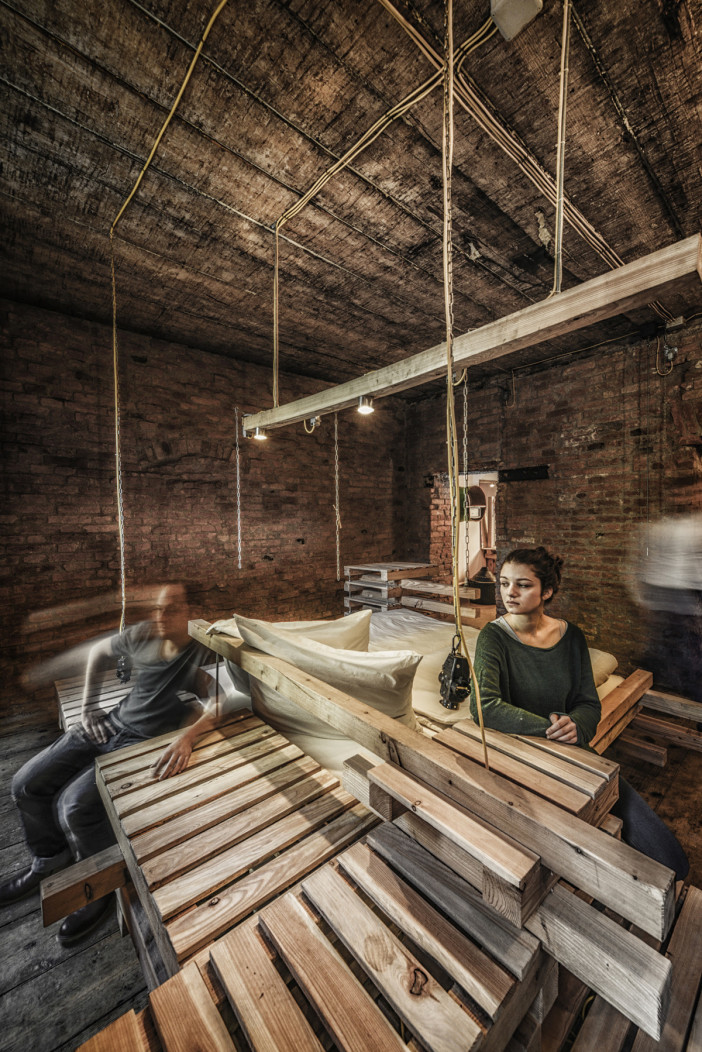 The walls built of reclaimed brick wall and ripped off its plaster renders a nostalgic charm, about the entire space. Even more, the cast concrete ceilings with its un-plastered surface complement the look and feel of the unprocessed wooden planks, laid out for flooring in the room. Likewise, the plan of the guestroom stands divided into segments, where the larger half is for the wooden bed while the smaller half turns into a customised bath and wardrobe area.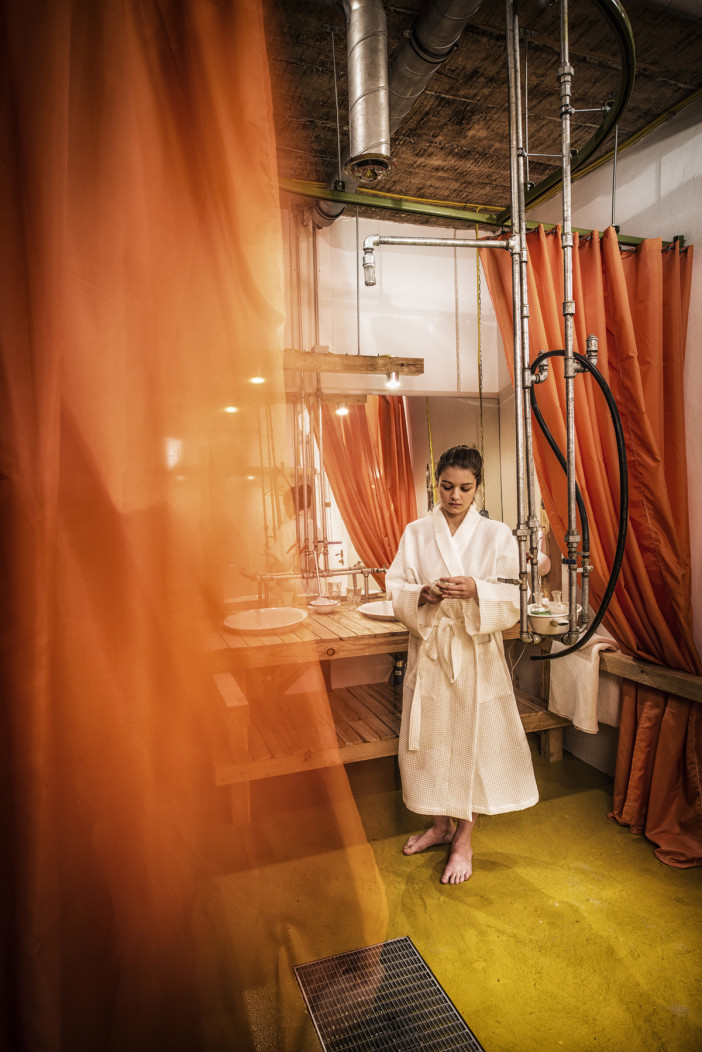 Conversely, the only element found in the bedroom happens to be the wooden structure made of slender pieces of lumber joined together in various configurations for seating, reading, sleeping, storage and lounging. This wooden configuration would change from time to time and evolve from its initial prototype to adapt to the changing needs of the guest room. In essence, a simple and straightforward design, unruffled with materials and form, it remains true to its surroundings.
Photos By: Hans Schubert