Villa Abborrkroken is the perfect lake house that has been designed by John Robert Nilsson, who is a famed architect from Sweden. It is located in archipelago of Värmdö, which is located in the beautiful Stockholm County of Sweden. Designed with an area of 2,700 square-feet, this home is a complete beauty for the eyes and for those living.
The exteriors: Featuring an infinity pool, the house looks more like a dream 75 feet above the sea level. Thanks to the lake, the beauty of the surroundings has been captured in all rooms. The designing is such that the house looks more like a glass construction with complete floor-to-ceiling glass doors and windows. From the public living spaces, one can check beyond the infinity pool and have a glance of the beautiful lake.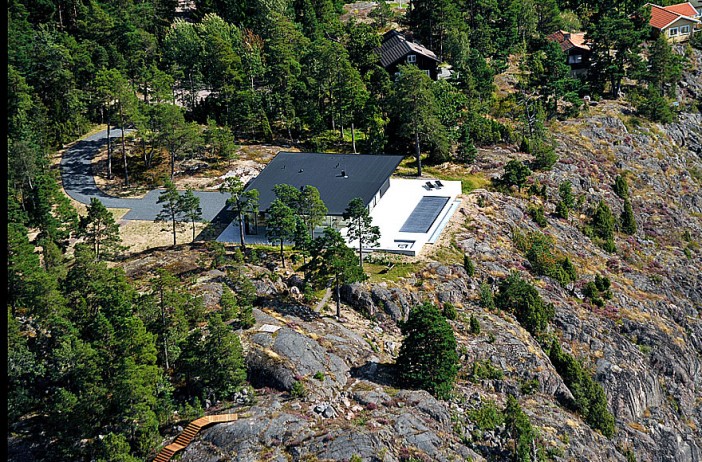 The interiors: Living up to the needs of a modern space, the interiors define style and passion for modern living. Apart from the large glass walls, the house has some well-done plastered walls in white. The flooring is all about white tiles and adds a lot of value to the overall minimal theme on the lighter side. The house also has a wine cellar, and the bathrooms here are much larger than most of the others you would see.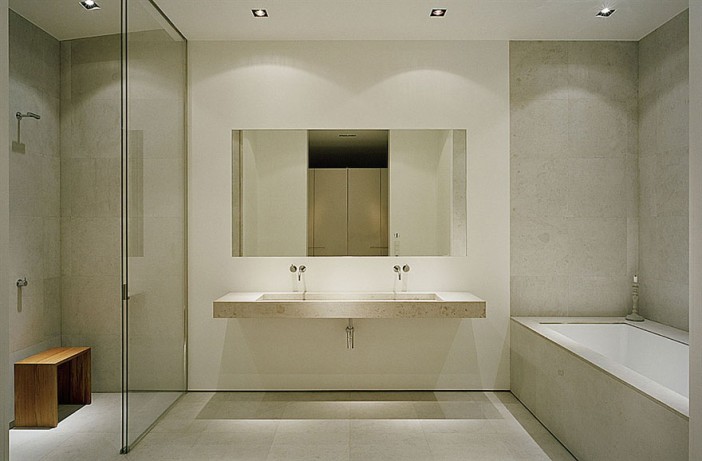 Furniture and lighting: The living room furniture is all about beautiful white contemporary style with ample of glamour spread on smaller things. Everything here is on the straight line, keeping a lot to the imagination to the viewer. The small tables all around the house make the large areas much more interesting, while for the lighting, the focus is more on LED lights on the ceiling. Check the use of small candles on the tables!
Photos by John Robert Nilsson