This beautiful Villa Azure is more like a vacationing paradise that is designed to be rented out. Having three bedrooms, this house is a pleasing object to the eyes and is located in Cape Town, South Africa.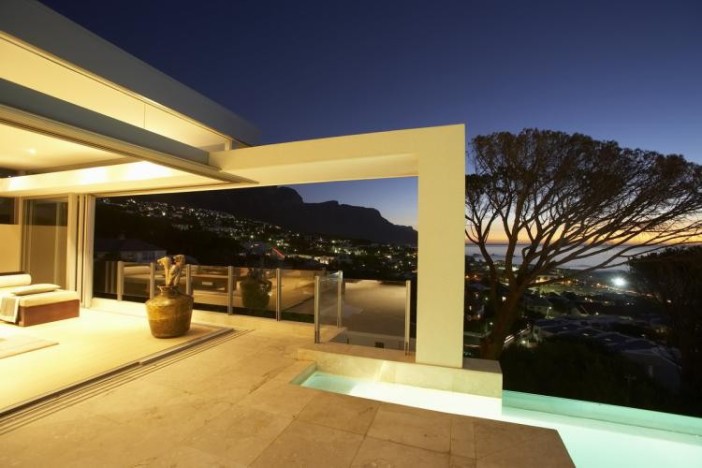 The exteriors: The house has large outdoor living areas that are meant to help you make the most of the property. True to its name, the house looks peaceful and overlooks the city in many ways. From having peaceful fish pond to a swimming pool on the façade, the house has it all, and most of it is designed in concrete. The beach is extremely close by, and the superb sea views are certainly worth a mention.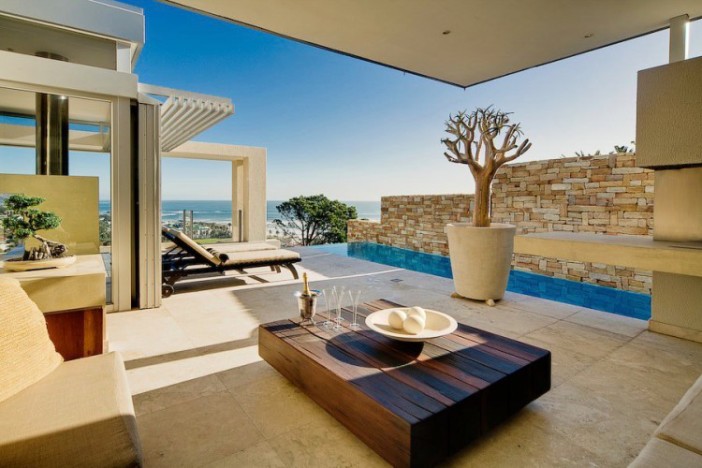 The indoors and outdoors merge with one another quite easily, and therefore, there is a lot of visual lengths at all sides. An elevator connects the ground floor, which has the garage, to the main floors. The upper area is for living, while the first floor contains the bedrooms.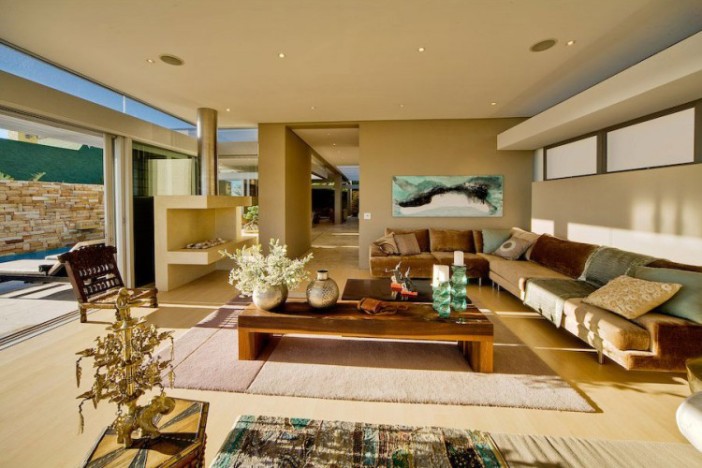 The interiors: Large, sprawling and magnificent, the interiors of the house are all about style and fashion in a unique balance offering some remarkable interior design ideas. The entire house has been decorated with selected artworks and artifacts from Asia and other parts of the world, which enriches the living experience. The elevator connects all the floors of the house, and the upper level is all about enjoying the open living space. The rooms have huge and elongated glass sliding doors that open to the beauty of the location.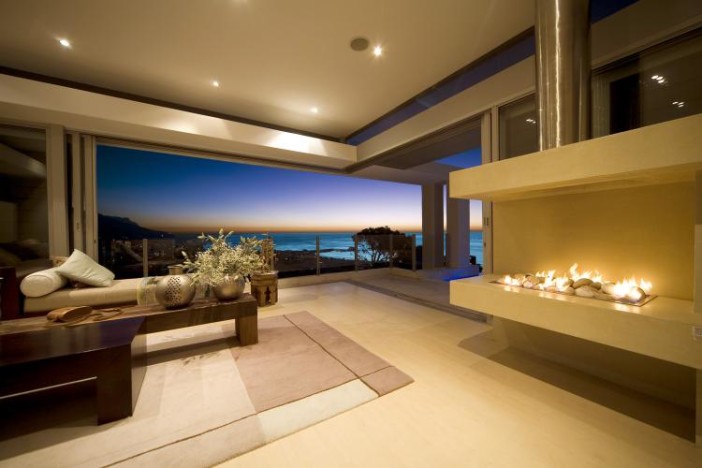 Furniture and lighting: From classic chairs and dining tables to modern style couches and sofas with beds, the house is a treat by all means. Small LED lights that glow like stars have been used all around the house with source lighting as needed.
Photos by: