This contemporary house is Designed by very well-known contemporary designer Marcel Leborgne, Villa Dirickz is a four-story mansion that is worth a check. Located in Sint-Genesius-Rode, which is close to Brussels, Belgium, this was intended as a home to an iron and steel major. Developer Alexander Cambron again renovated this house to add on four more bathrooms and an indoor swimming pool. An elevator connects all the floors.
The exteriors: The house spreads on an area of 10,700 square-feet on a plot of size of whopping 5 acres, which tells a lot about the design. The terrace of the house is of a monstrous size of 4,300 square feet. From the exteriors, the house is more like a concrete construction that features a spiral staircase. The beautifully plastered walls give away glimpses of the stunning life that is locked inside. The exteriors have large balconies opening for a lot of sunlight, while the frontal garden is a work of art in every sense.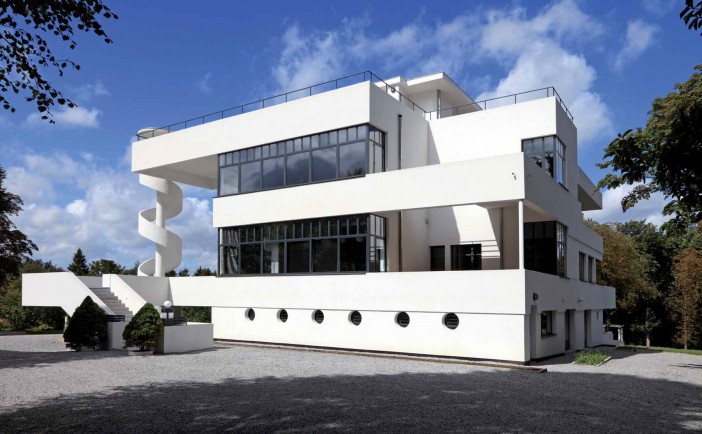 The interiors: Large golden pillars of the interiors are the main highlight of the house, while the large wall panels in glass ensure plenty of natural lighting. The closet room has extremely well designed wooden cabinets and drawers, and what is even more interesting is the use of numerous paintings and artifacts. The floor of each room is done differently to cater the needs of the interiors. The stunning marbled bathroom with marbled walls is certainly something worth checking for.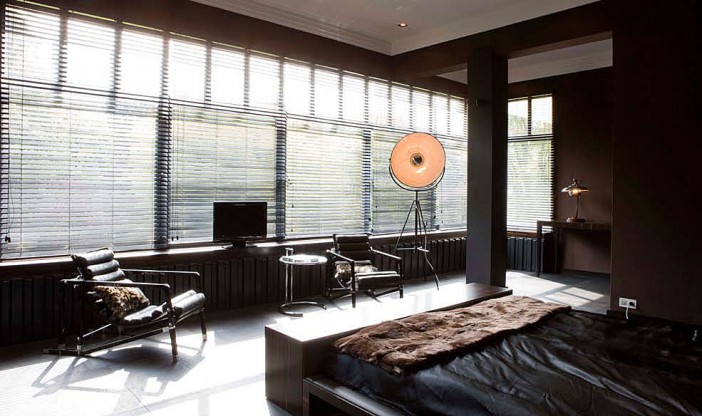 Furniture and lighting: Posh, lavish and stunning, the furniture elements are mostly in the contemporary style and add a lot of value to the designing. Stylish lamps, indoor Led lamps along the steps, in the pool make for a perfect setting.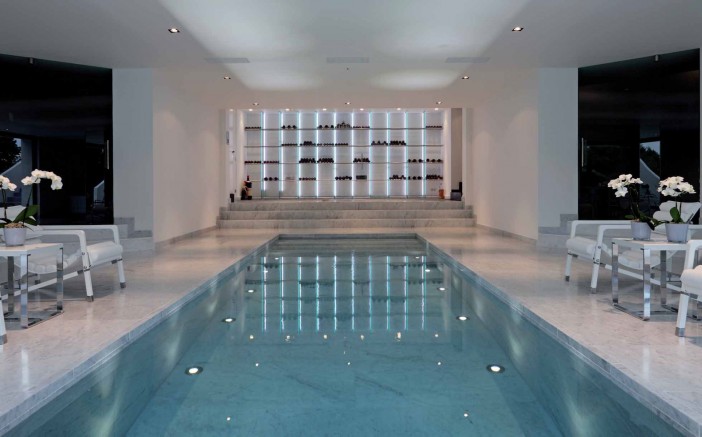 Magnificently done, this is a home that promises a lot more than words can say!
Photos courtesy of Alexander's Houses