Architecture Home Design
Villa Geldrop project has been designed and completed by distinguished design studio Hofman Dujardin of Amsterdam. The house spreads on an area of 4,467 square feet with most of the main rooms below the ground.
The exteriors: Talk of innovative architecture and this is the home that you will remember. Keeping the modern home's function in place, the house is one of its kinds and is more on a flat site. From the entrance of the house, there are concrete steps that lead to the patio in the basement. While the family room is where one reaches, the other rooms of the house are located on the sides. The owners are businessmen and therefore, the things are mostly on the basement level. The upper level of the house has angled roof with a study area that gets plenty of light. Using large glass walls to ceilings, the living area even on the basement has airing, views and light.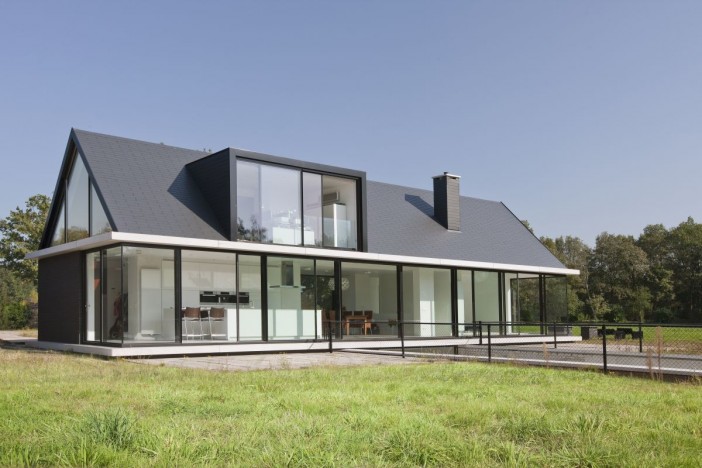 The interiors: Inside the house, it is more of a white theme with the floors, walls and ceiling completed in white. Additional rugs in white on the floor give a new texture to the look of the house. Given the fact that the location is about using the basement, most of the lower level rooms for family time have glass walls, something they help in visual creating of space. The beauty of the interiors also comes from the fact that there is no unwanted detailing here except for the use of a few paintings.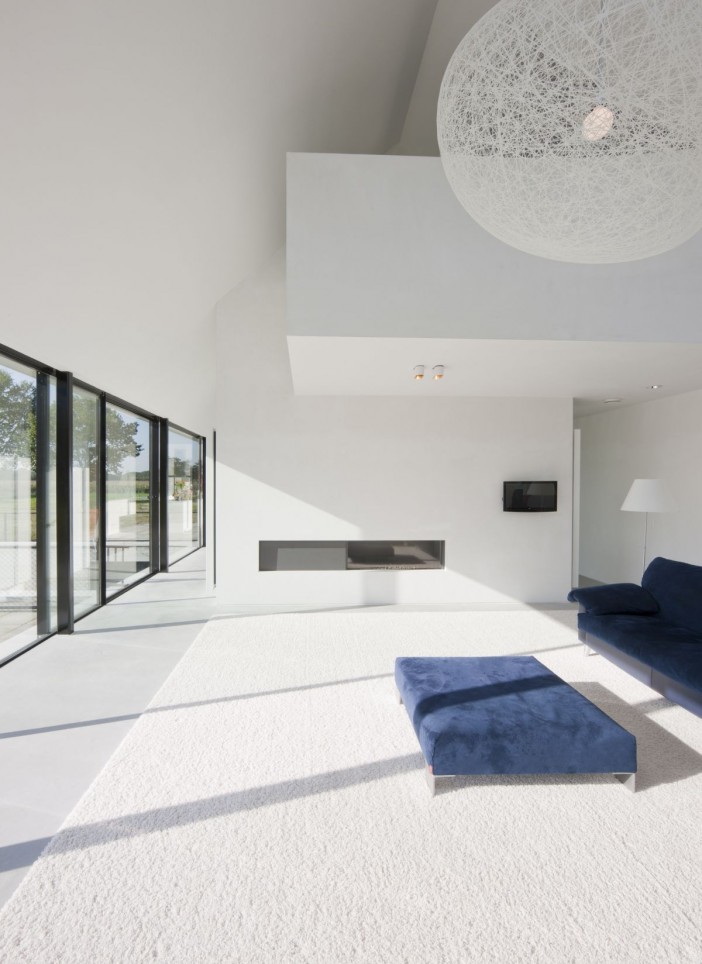 Furniture in lighting: The unique pendant and hanging lights in each room are one of many attractions of the house, which is combined aptly with LED lights. Modern furniture with soft designing and upholstery gives the rooms a cozy feel!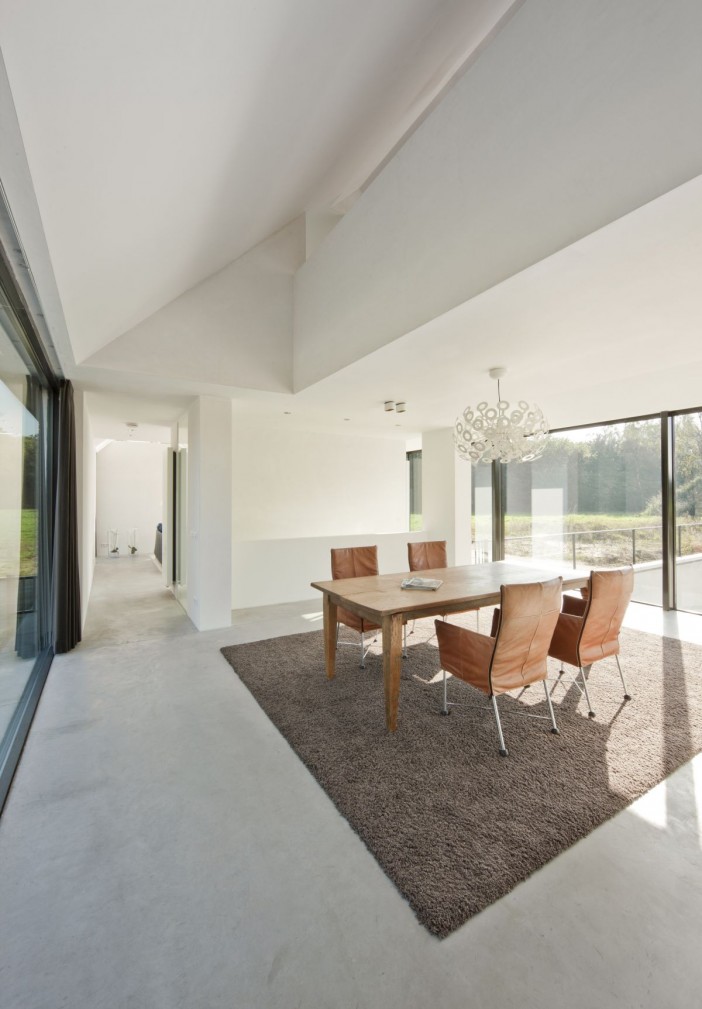 Photos by: Matthijs van Roon