Villa Horatiuslaan is a beautiful house located in the lands of Utrecht, The Netherlands. Designed by a Dutch studio named Architectuurbureau Sluijmer en Van Leeuwenm, the house is a two-level house that is designed for a single family and offers some great interior design ideas.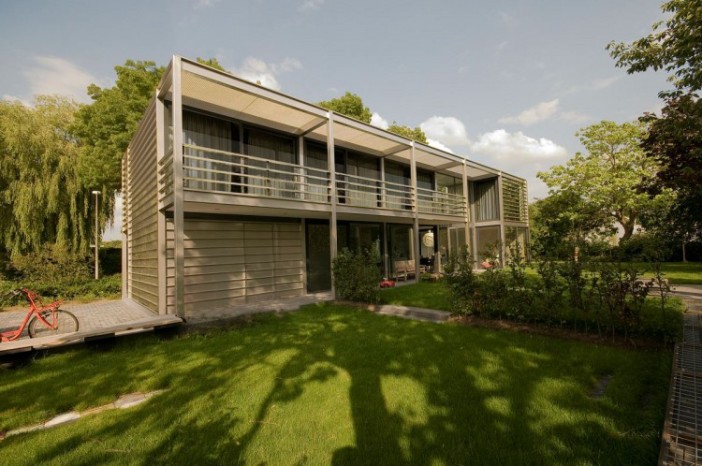 The exteriors: While this is a two level house, the designing and architecture is such that it feels like one large home. The façade of the house is one the main highlights that features floor to ceiling glass walls for both the levels for ensuring natural airing and lighting. The lined structure of the exteriors brings in quite a happening layer to the house that has been further completed on all sides, even on the balcony for the first floor. The patterned lines also ensure that the work done doesn't come in the middle of the privacy needs.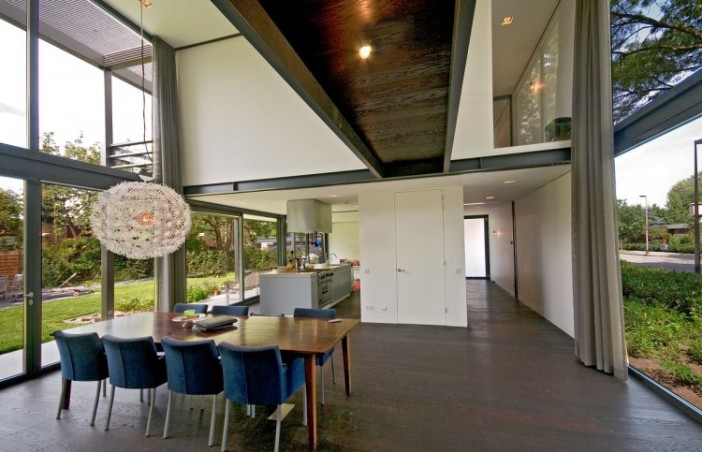 The interiors: The beauty of the house first comes from the dark wooden flooring. The living, kitchen and dining spaces are on the ground level and seem to be designed without any walls for visual flow of space boasting of modern kitchen interior design ideas. A wooden steps designed staircase leads to the upper levels of the house where the bedrooms are located. The levels are designed with style with some portions having height of the second level, while rest of the space has been divided to accommodate the bedrooms.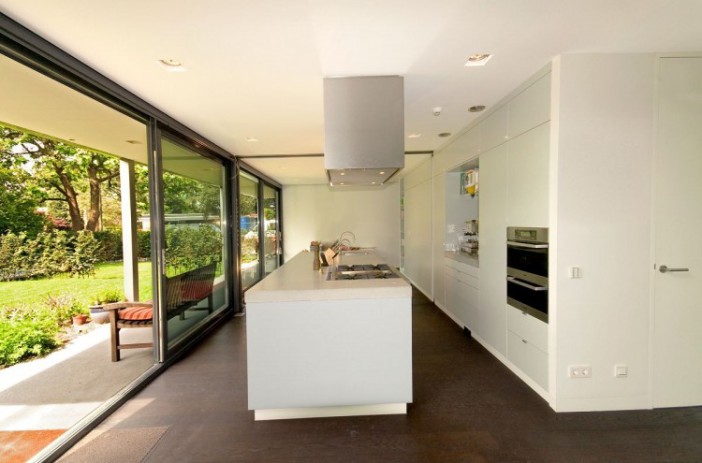 Furniture and lighting: While the rooms are designed with wooden tables and other elements, many of the furniture choices are in accented colors to bring in sharp contrasts within. Also, for the lighting, pendant style lights with unique shapes and lampshades have been used throughout the living spaces, while small LED lights are used for private areas such as the bedroom.
A stunning home for a small family is a perfect architectural example!
Photo by: Architectuurbureau Sluijmer en Van Leeuwen