The Villa P project is located in Austria and has been completed by a well-known design studio Love Home Architecture based out of Austria. The house with an area of 2,152 square feet spreads on two levels on a steep slope. The main highlight of the house is the stunning views of Graz, the most popular city of Austria, with amazing exterior and interior design ideas.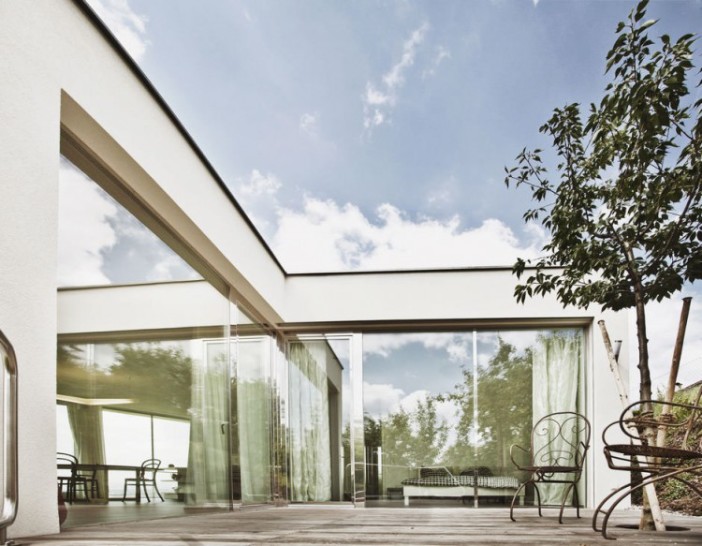 The exteriors: The two-storey of the house has been divided in two parts by the living space in use. While the lower level can be accessed by a separate entrance and contains the office and storage room, the upper level is dedicated to a private level. The upper level features three bedrooms coupled with two bathrooms and all the living spaces are connected to the garden by a wide staircase. The staircase is intended to offer a separate entry and reaches to the swimming pool on the front.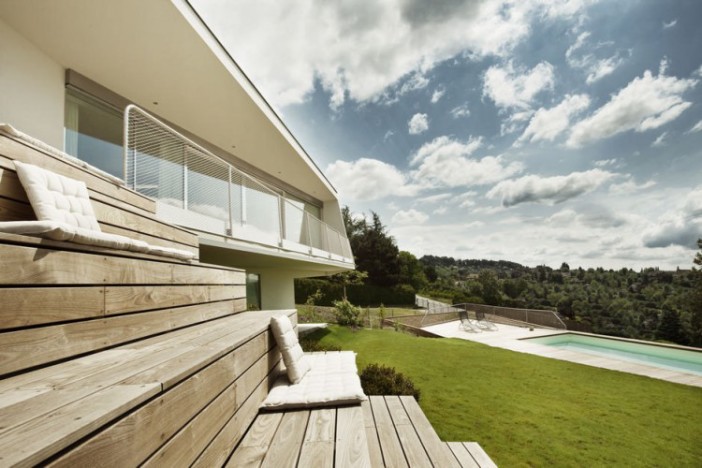 The interiors: While the exteriors are well connected to the interiors, there is no denying that the latter is much enjoyable, thanks to the panoramic views. There are extended wooden decks around the house on the upper level that ensures the views are easy to access. Also, the glass 'floor to ceiling' walls of the living spaces make it easy to bring air, light and ventilation. The bathroom floors are tiled, while the rest of the interiors have been completed in a white theme and finish, which also includes use of large flowing curtains. Some of these aspects of the design can also be used for bathroom design ideas.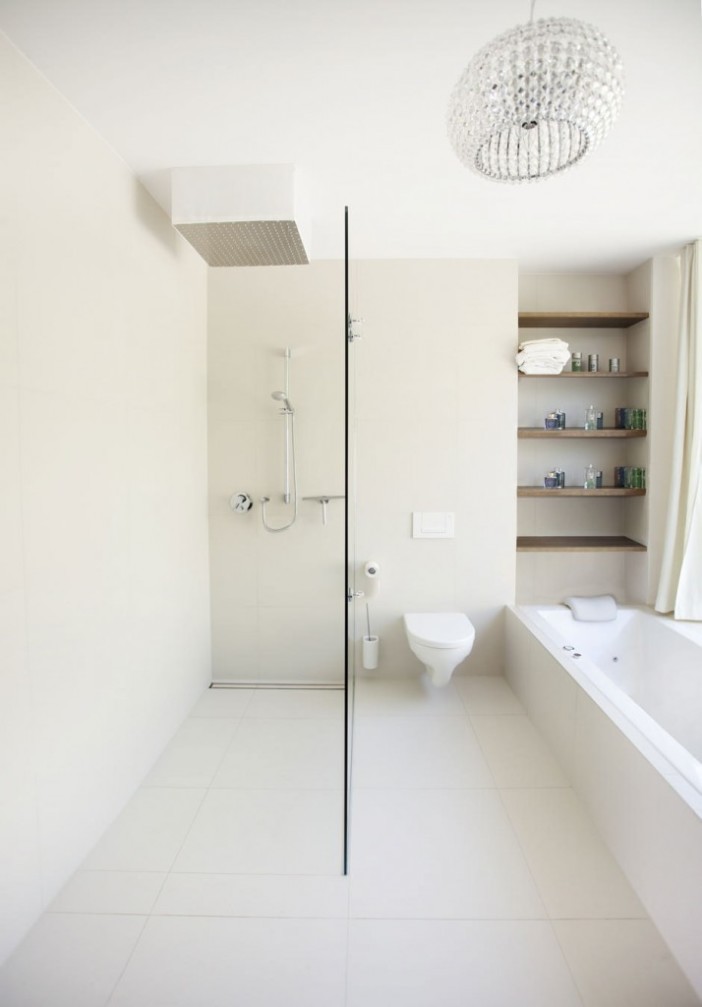 Furniture and lighting: Not much is available on the furniture and lighting, but the choices, as it seems, is mostly on the modern side. Stunning lights and mounted wall lights have been used in the bathrooms.
A stunning home that makes the most of the location!
Photos by: Love-Home Architecture