Spanish Studio Josep Camps and Olga Felip are known for their exclusive home designs and architecture. They have designed this magnificent villa named Sifera in Catalonia, Spain in an area of 1,958 square foot for PGA Catalunya Resort. The design is not the normal duplex style that is common these days, but this is a villa entirely on ground floor level. From the hall to the dormitories, every space is open to a large exterior front that features a unique infinite pool. Obviously the pool is the main attraction, and the house seems to be meeting the area from all aspects.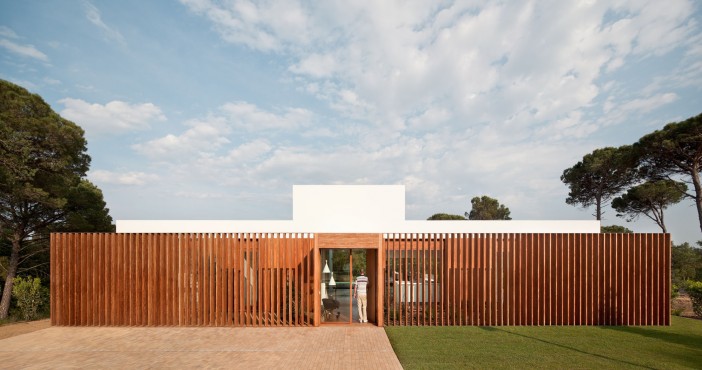 Maintaining high standards in its designing and format, the designer studio has paid attention to the minutest details. This is one of the most airy villas that one can come across with three large bedrooms with a solarium terrace. There is an exclusive dining room in external space, making it possible to enjoy the pleasure of dining next to the nature. The living spaces are essentially full of light with special attention to illumination. The designers have worked entirely with wood and glass to bring a light yet natural tone to the interiors.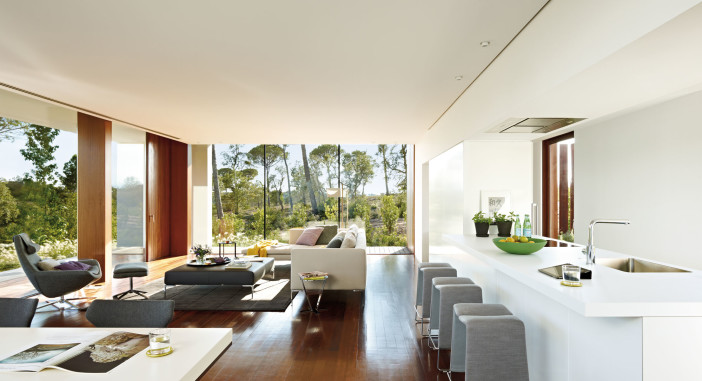 The choice of furniture is between modern and classic with the floors in wood. There are standard arm chairs and other pieces of furniture that are in wood, steel and other materials. The plan basically does away from regular wall format and uses large panels of glass to allow maximum natural lighting. For artificial lighting, amazing yellow and white lights have been used in great proportions all along the ceiling and around for ensuring a contrasting effect with the pool outside. A simple example on how neatly basic ideas can be converted in smart and standard villas!
Photos courtesy of PGA Catalunya Resort