Architecture Ideas
Villa T project is a unique residence that is located in Sicily, Italy and has been completed by Architrend Architecture, a well-recognized name in the architecture in Sicily. The house has an area of 3300 square-feet and is designed to be a home for a single family.
The exteriors: Being on a rural area, the house enjoys some excellent views of the open surroundings. The entire structure has been mostly completed in glass and concrete and the views from the interiors are maximized at all levels. The idea behind the look of the house is to have sandstone walls for zoning the areas. The entire construction spreads on two levels and levels are connected together with a mono-beam staircase. Painted completely in white, the house looks stunning with the green spread around.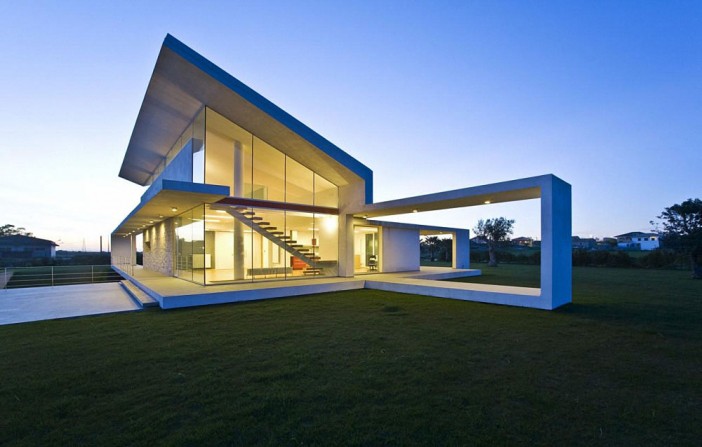 The interiors: The beauty of the living-dining-kitchen area is something to watch for as there are two outdoor spaces along and there are virtually no walls that make it more continuous. The main highlight of the house, however, comes from ceiling to floor glass walls that make the visual space extensive and endearing. For the flooring, the main choice is wood, and the mono-beam staircase in the open style too has wooden steps. The entire house has glass panels, but by no means, the views come in the way of privacy.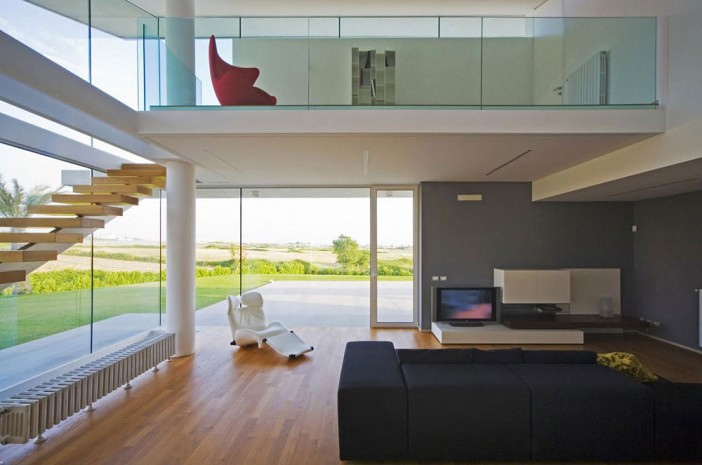 Furniture and lighting: The beauty of the furniture is more about upscale designs and expensive elements like recliners and cozy sofas. There aren't too many things around, which leave a lot of free floor space. For the lighting needs, the work is more about tubes of LEDs that have been used all through the ceilings with occasional LED lights.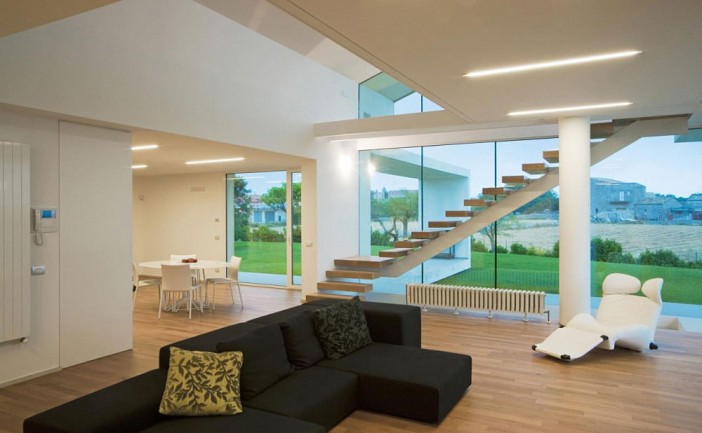 Photos by: Umberto Agnello