Two in a Box-Architekten is a popular design company with a number of commendable projects. Villa Upper Austria is one of their most prestigious designs and is located in Austria. The exteriors of the home are one of the best that one can have in terms of neatness in the design, while in the interiors; the sophisticated decor is all about modern living. Keeping the steep sloping terrain of the location in mind, the designers have designed the house with the needs of sun, natural lighting and views in mind.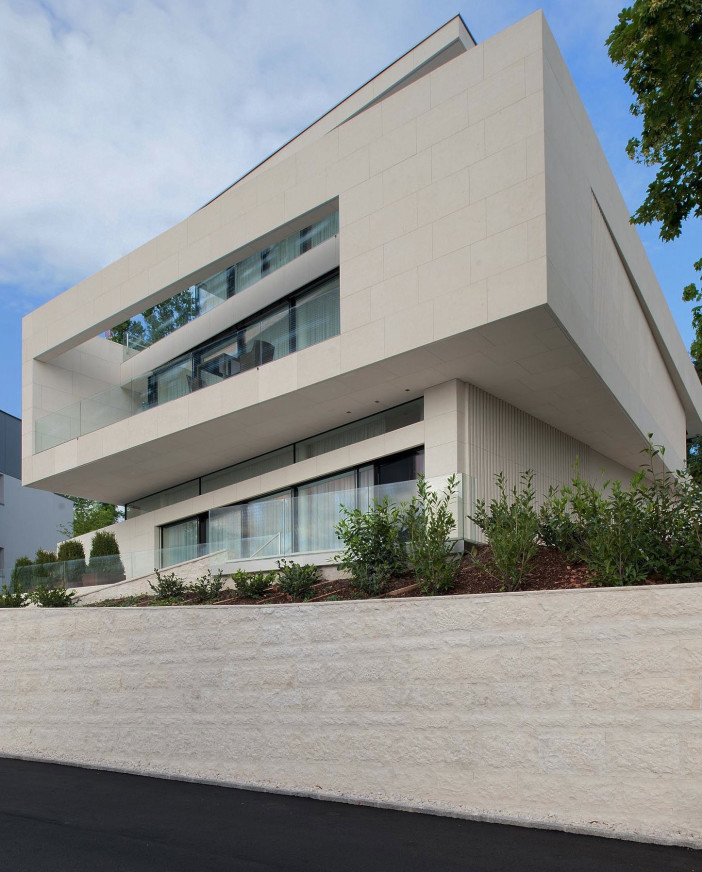 There are three levels with each spread out towards the other, with the basement designed for being the garage. The living floor is aligned to the west for offering amazing views of the city. The pool has been located at a place where the swimmers can feel that are swimming over the city. Two in a Box-Architekten has designed the entire house in light limestone, which the designers claim was the demand of the owner. The garden walls are designed in stone with a rough finish.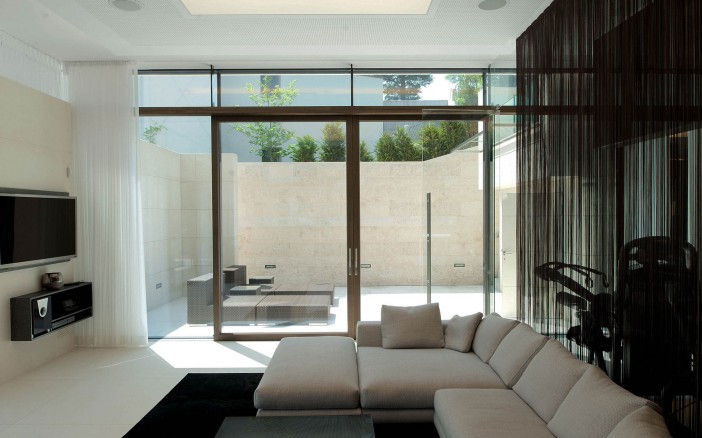 In the interiors, the house is all about use of wood and glass in an interesting combination. There is also extensive use of leather for the fabrics and natural stone for all floors. The staircase here is an open one with stoned steps and floor in wood. The frontal portion of every room opens to a large glass panel that offers stunning views. All the modern amenities are in place, and there is a far-reaching use of modern style furniture in varied shapes and sizes. Overall, this is a home that is all about style and classic beauty with the needs of modern living in mind.
Photos by: Dietmar Tollerian-Archipicture