Villa V is a spectacular home, located in Bloemendaal, The Netherlands, spread over 5264 square foot. The entire house has been conceived and designed by Paul de Ruiter Architects, which is an architectural firm based in Amsterdam. Apart from the stunning design and architecture, this is a house that is extremely energy efficient and has a heat pump, geothermal energy storage and solar collectors.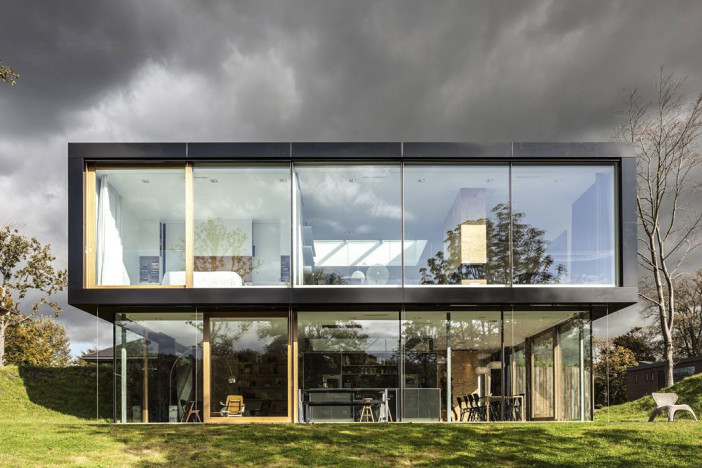 Paul de Ruiter Architects have worked hard on preserving landscape around the house. Most parts of the ground and first floor are made of glass. On the top floor, the north and south portions are in glass, while the east and west sides are closed and crafted of colored sustainable timber. The ground floor has large portions of glass that can be opened using sliding portions with use of light oak. The house offers unmatched lighting from all sides during the day time.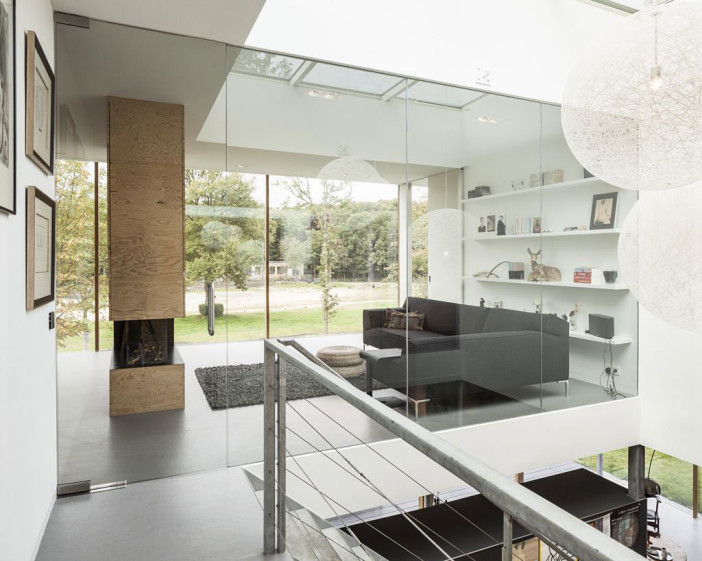 The designers have only used natural materials in the construction. Waxedwood sustainable timber has been used on the first floor with a few moving parts in French oak. In the interiors, the designs are all made of veneered plywood, which includes walls, cupboards, fireplace and furniture. The gate of the entrance and garage has been made in wood that has been used from an old ship.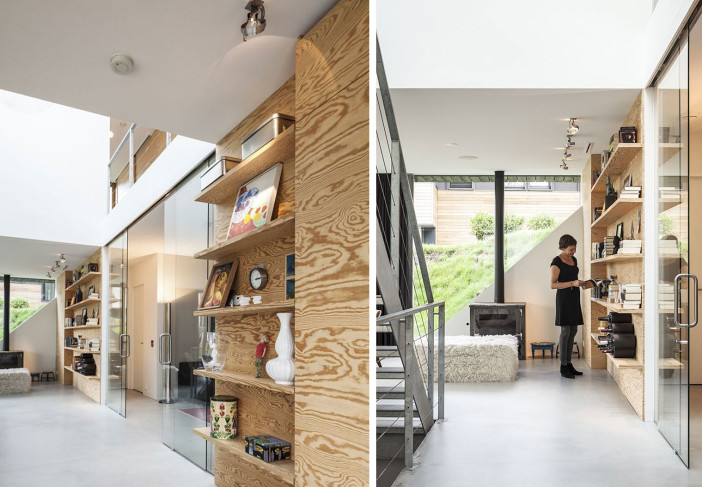 For the furniture, the designers have used extensively modern and traditional furniture with use of armchairs, cabinets, storage units and more. Most of the linens, curtains and fabrics are chosen in white that combine perfectly with the wall color in timber, giving the house a very evergreen look. Unique, modern and friendly to the nature in all respects, this is a house worth being inspired.
Photos by: Tim Van de Velde