The Vista Residence has been designed and completed by Apollo Architects and Associates on a small corner lot of 590 square foot. Located in Tokyo, Japan, the house is a fine example of stylish interior design ideas with quality elements of functionality.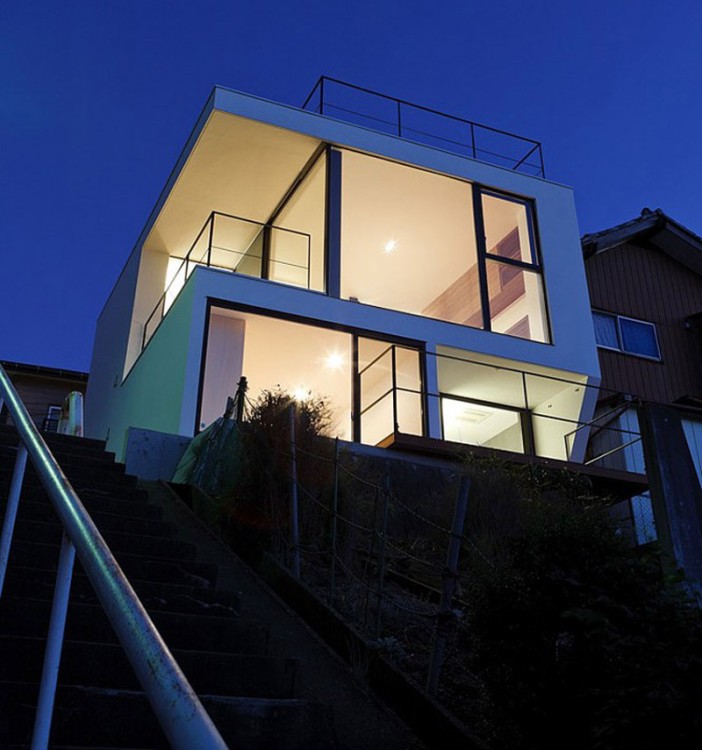 The exteriors: Owing to the small size of the plot, the house extends itself on the upper level to connect to the surroundings. For the construction, the main choices are in concrete and metals, with concrete being used extensively in the entire design. On the first level, the house has extensive views of the neighborhood, something that has been achieved with use of large glass windows with extended balconies with metal railings. The entire design is extremely functional and offers two-way access to the house, on the front and rear.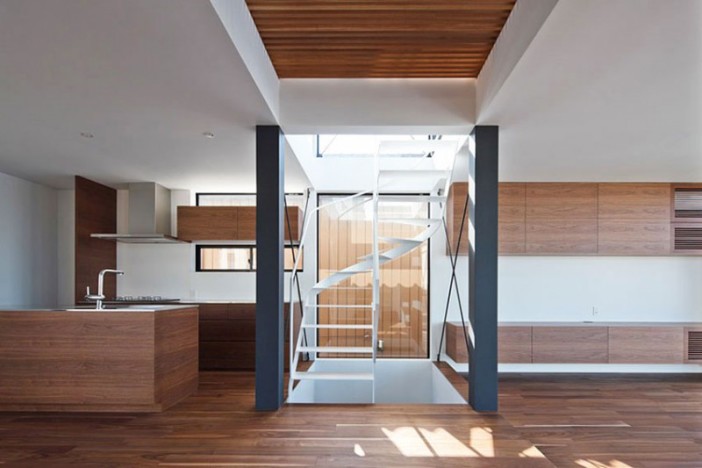 The interiors: Inside the house, the material palette changes with the introduction of wood that has been used throughout for most of the regions. From the cabinets and fixed storage options of the house to the extended decks and the floors, wood is the major choice that works extensively well with the white plastered walls. Being on an elevated plot, one can actually enjoy the views of the city with ease from the deck on the first floor. The flow of spaces has been kept flowing with minimal walls and open areas of glass. The staircase leading to the upper level is in concrete with the steps designed in wood.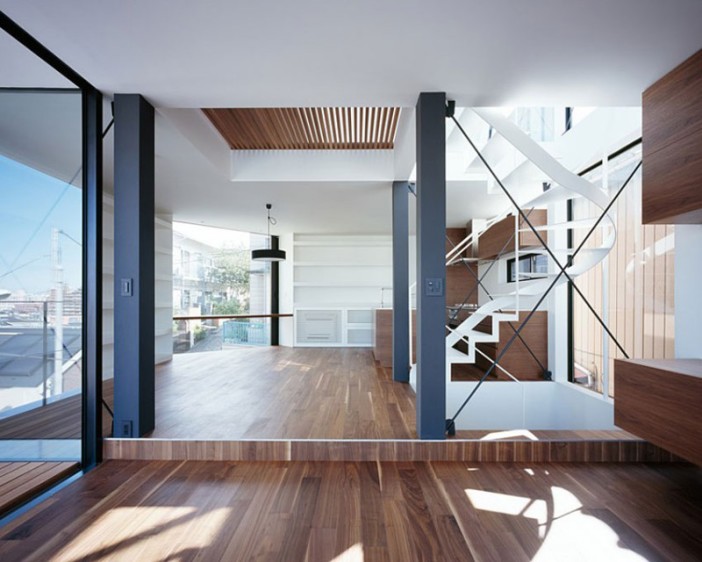 Furniture and lighting: While the furniture choices aren't known, but most of the storage units is in the fixed style to match with the kitchen cabinets and flooring. For the lighting, the choices are varied, but the use of LED lights on the ceiling is extremely common for most rooms.
Photos by: Masao Nishikawa