Design ideas
Located in northern Madrid, Spain, this is three level contemporary home that has been designed by very well-known studio, A-cero, based out of the city. This home boasts of amazing design ideas and extremely planned interiors.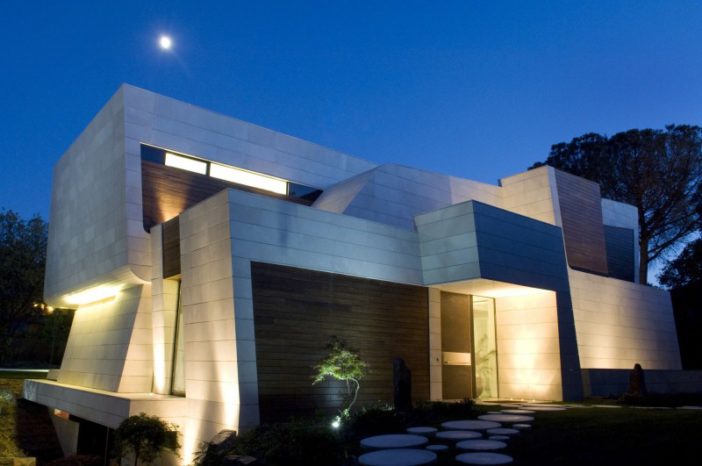 Location of this house is on a plot of 2,800 m2 with a lot of pine and oak trees around, and the design studio has claimed that they have worked on preserving the species. The design is one of its kinds that the interiors are well connected with the exteriors and surroundings. For the material palette, ventilated stone in colors like white marble and real cream has been used with other natural choices such as bamboo and wood for sober balance. The first floor of the house has the bedrooms, while the living room, kitchen and storage area with a guest toilet are on the ground floor. The basement is used for garage and service area. The design of the house and its location ensure that the existing vegetation and plants are retained, while there's a pool too with changing rooms.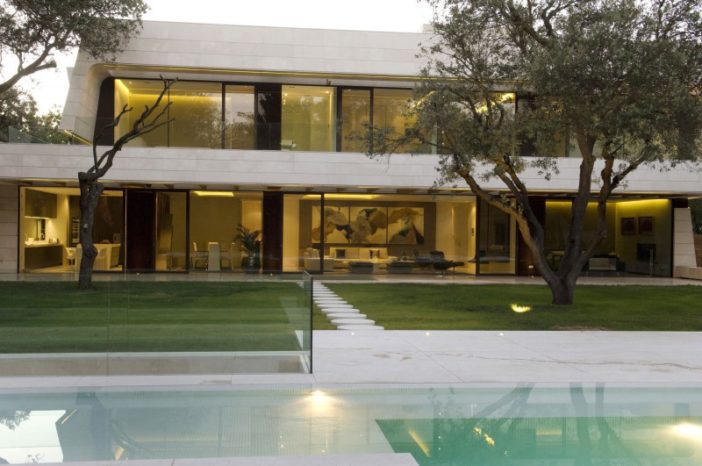 Each of the room is always full of light with plenty of space. The flooring for the living room has been done in cream polished marble, while for the bedrooms some Havanna oak has been chosen. The kitchen finishes include wood and White Corian.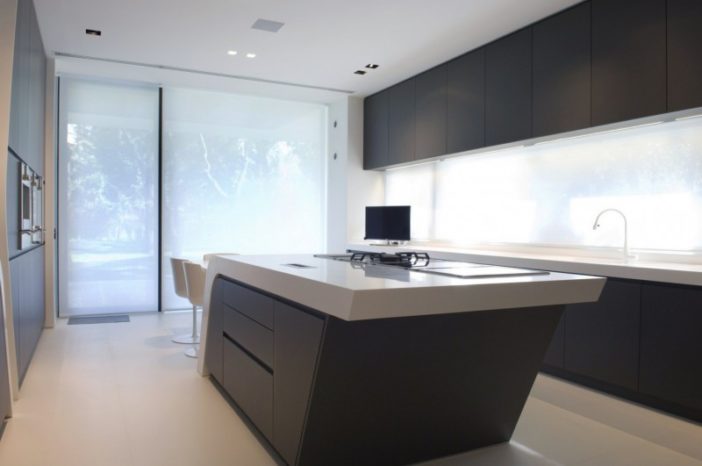 Furniture here has a lot of curves, and most of the designs are completed and chosen by the studio itself. The choice of lighting is in line with the tone and theme, which is more of warm tones of gray and brown with white being the main highlight for most of the rooms.
Photos By :- A-cero