Bossley Architects have been credited for designing a number of stunning houses, and the Waterfall Bay House is fine example of their accomplished works. Located in Auckland, New Zealand, this house is located in lush green forests and makes the most of the atmosphere and topography around. The house is located close to the water, clearly away from bustling sounds of city and more close to the nature.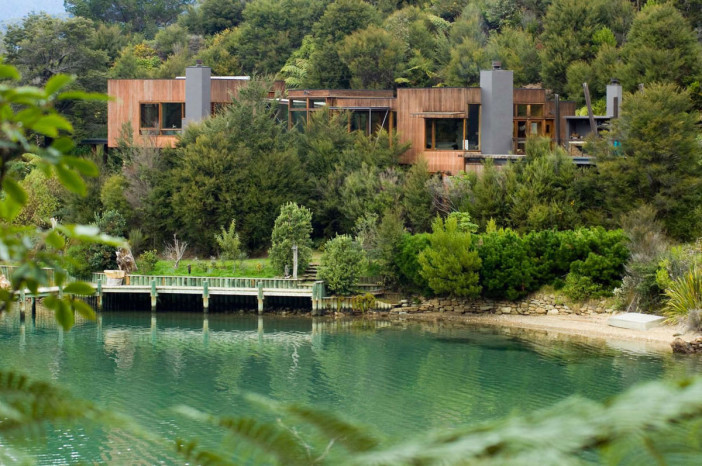 The designers of the house have ensured the best of views are available from each room of the house, and for the same, the work is mostly in wood, glass and stone. Keeping the tone as natural as possible, the house has dark tone of wood for the exteriors, while lighter tones have been used for inside. There is an extensive use of clear glass panels combined with wooden beams to offer the most spectacular views of the water and lush forests.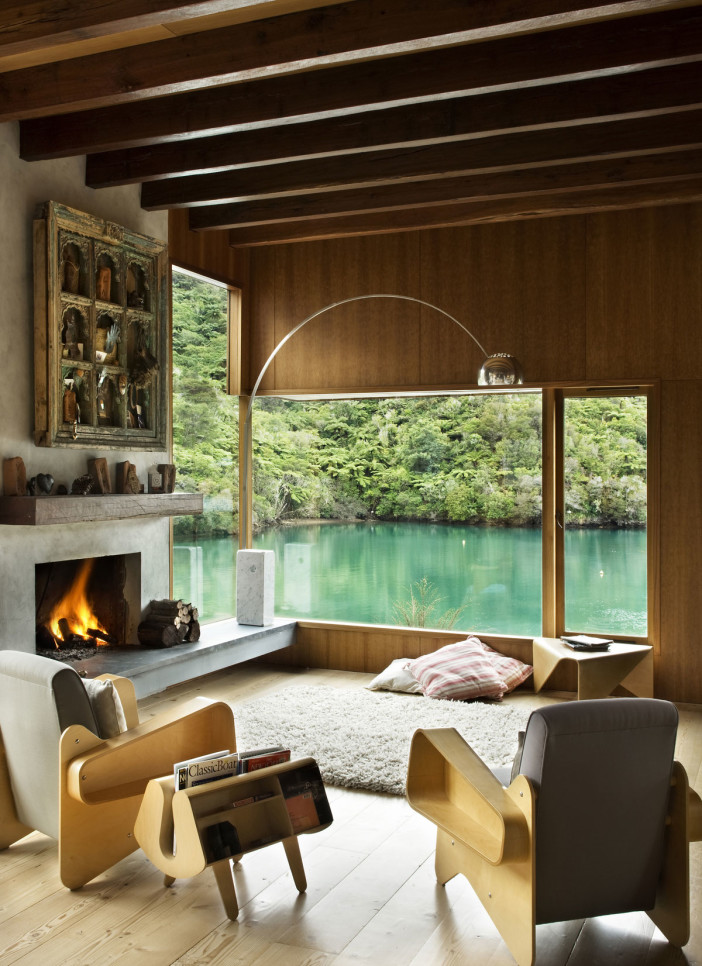 Inside the house, the flooring for the upper portion of the house is in wood, while for the ground level, stone has been chosen. An open style staircase with wooden steps leads to the upper area and is extremely in balance with the rest of the wooden work. For the furniture, the designers have chosen a mix of wooden and modern furniture in modern and contemporary styles. A few pieces of furniture are in leather, while cabinets of the kitchen, bathroom and other rooms are in wood in its best natural finish. A few potted plants around the house, the interiors look gorgeously proportional to the exteriors. For the lighting, there is mix use of lamps, ceiling lights among others, while natural lighting is at its best, thanks to glass panels.
Photos courtesy of Bossley Architects