Located in old buildings built in the middle of 1963 and 1972, the Watergate Apartment is one of the perfect modern apartments designed by Robert Gurney Architect, a popular city studio. This is one bedroom apartment with one and half bath designed on an area of 1,250 square feet offering stunning interior design ideas.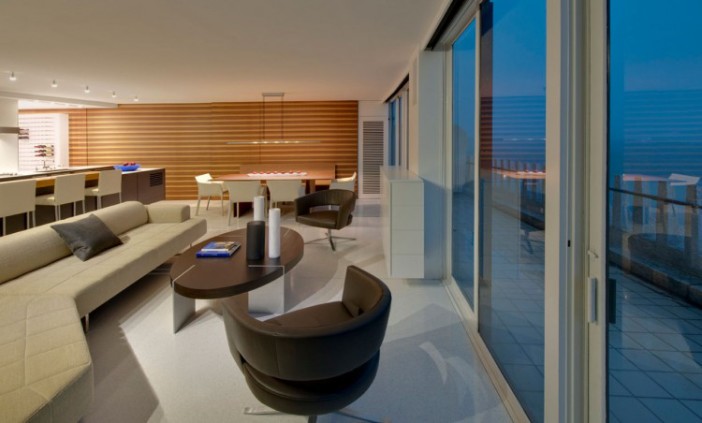 The exteriors: The house is designed in the complex that includes five buildings and overlooks the Potomac River, something that remains on the wish list of many. Located on the fourteenth floor, the house boasts of some amazing views and has great things to be loved. The extended open balcony opens to excellent location around, ensuring there is a sense of connection with the exteriors.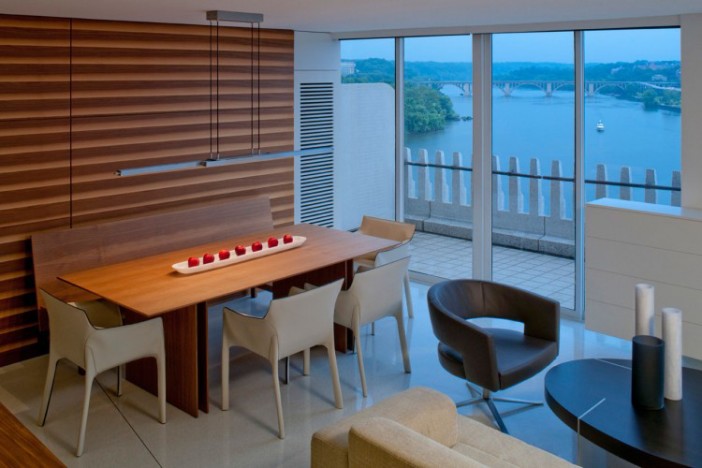 The interiors: There are multiple elements used in the design to offer open living spaces that are oriented for excellent river views. The rooms are designed with translucent glass, planar walls along with cabinetry elements, which not only define the spaces but also give a large feel to the apartment. The flooring in White terrazzo is extremely enticing, while the other features include radiant glass walls, white ash millwork, black concrete, Walnut wall paneling, integral charcoal plaster and aluminum work. The floating ceiling planes works extremely well with the White terrazzo flooring. While the kitchen has all the essential appliances, the beauty of the house also enhances with the open style wine cellar.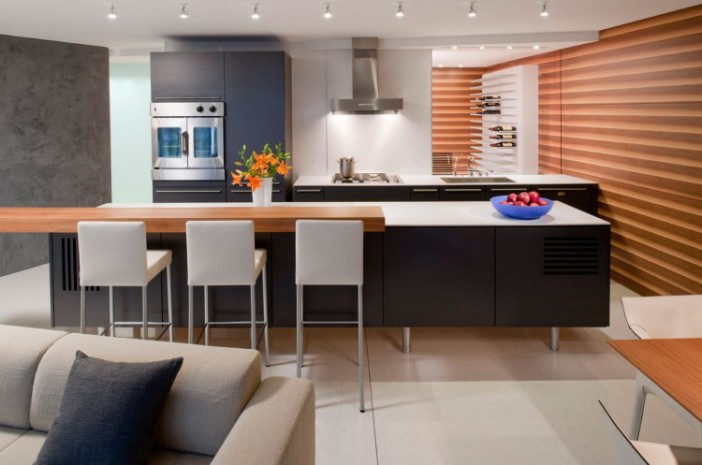 Furniture and lighting: The entire house has lights that have been used in series mounted from the ceiling, while in some parts source lighting has been used. The furniture is mostly in the contemporary style with use of couches, sofas and everything that works for the geometry of the house providing some exceptional modern furniture ideas. The placement of furniture is such that one can enjoy the beauty of views right from the interiors.
Photos by: Maxwell MacKenzie