In modern homes and apartments, the dining spaces are getting smaller by the day. Most often, you home may have just a corner or nook for dining where the design elements are limited. If you have a small dining room and want to make sure your guests are entertained, take a look at the tips given below for making the small space look larger than life.
Round tables: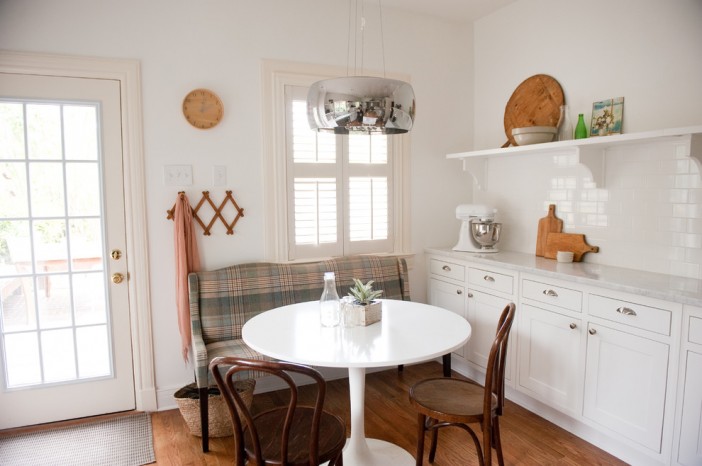 [Image Credit – Emily McCall]
Unless you have space for a rectangular table, oval and round style tables make the best choice when you have more guests and less space. Depending on the size of the table, you can always add one of more extra chair
Extended benches: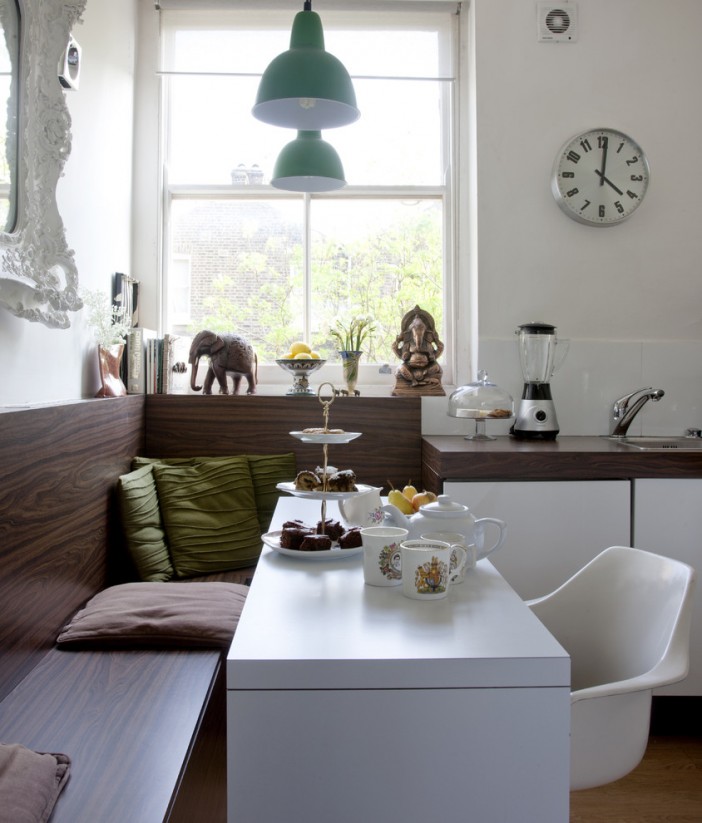 [Image Credit – Ryland Peters & Small]
If the dining space has a wall on side, the best way to use the space is to use benches that can easily accommodate three or more people. The same space may otherwise look small when you place two or three chairs. There are many options to add drawers and cabinets around benches in the dining area where you can practically store all kinds of crockery and serve ware.
Use pendant lights:
[Image Credit – Incorporated]
If there is one place where you can spend on a small dining space, it is actually the lights you use. Pendant lights, mainly the ones that come in unique shapes and designs, can ensure that attention of the guests is diverted at the first look. There are many choices, which is much dependent on the style, material and brand you are looking for.
Unique cushions and upholstery: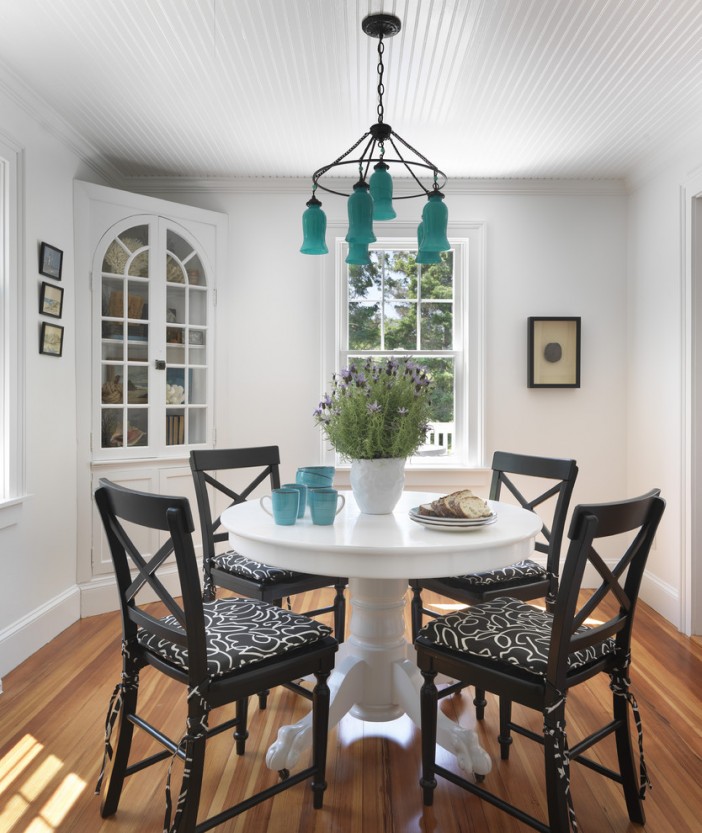 [Image Credit – Kate Jackson Design]
Getting attention for a small dining table gets easy when the chairs are designed in unique upholstery or there are colorful cushions all around. For benches and extended seats, cushions can add a lot of glamour and style without having spent a huge amount.
Use the wall for painting:
[Image Credit – Niche Interiors]
If you have a wall that doesn't have window and is free for use, a painting in the dining room can create a lot of illusion. Paintings, either small or large, have a long lasting impact on the people in the room, at least for the time that they use in criticizing the house.
An expensive side table: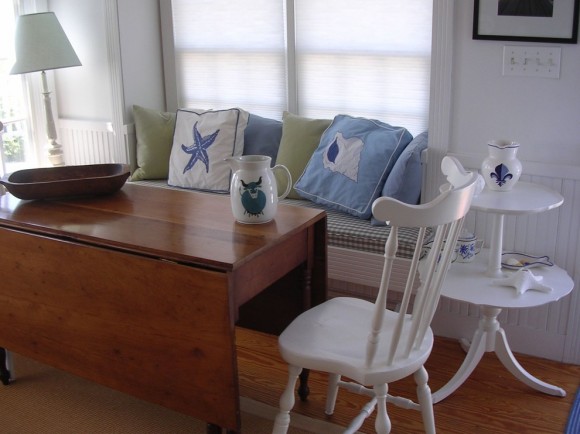 [Image Credit – houzz.com]
Just like the bed side-tables are meant for ensuring you can keep a few things, a side table for the dining table can be perfect to keep a few dishes or even a few cooked items. This works perfectly when the dining table or the seat is more inclined to the wall or is mounted.
Exclusive tableware: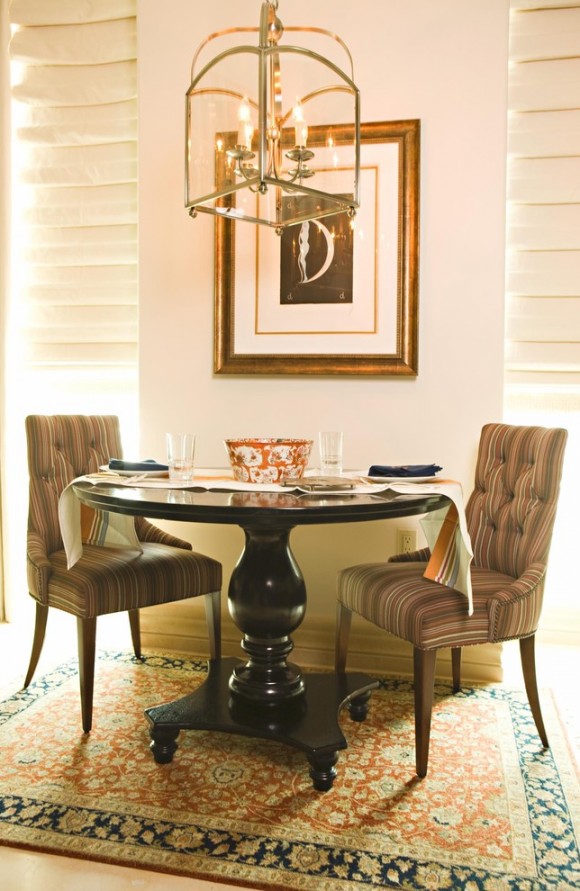 [Image Credit – Michael Fullen Design Group]
While not many people think of tableware as a distraction, there are others who check the same when they are on the dining table. Rather than having too many things on the table, choose a few items on the expensive side. Guests will easily find new things more satisfying and wouldn't have much thought on the small space.