We have always been vocal about the need to have some puppy or kitty love for humans and had many series of posts that focused on making a space for your animal. However, how can you make them happy? Most pets have their needs, and being the leaders of their pack, you have to ensure that they need what is essential for their happiness. After all, a happy pet only makes you happier! Here are some smart tips and design ideas that will help you give your loved cat or dog of what they can call their own.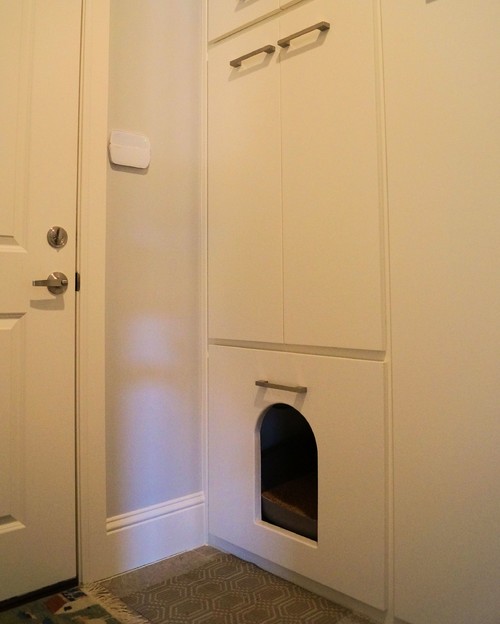 [Image – Victor Myers Custom Homes & Real Estate]
A space with privacy: You are not the only one that needs privacy of the bedroom, but your pet craves for the same. While she is wagging the tail for most parts of the day, a dog always needs its space where it can be isolated when there are guests at home or even the music is on. Kitties, on the other hand, are better-off in their litter box. Make sure that you have a space where they can hide their heads and hibernate when they want.
[Image- Diskin Designs]
Consider a pet gate: Most of the times, dogs need to have an idea of what's outside in the yard or garden. It makes sense to create a bed for them around the window where they can check what they want. In many homes, there is an option of the pet entry and exit, and you can let them have their bed there for more fun. Most pets like to be cozy, so may be a blanket or even a small comfortable chair can do wonder. However, be careful as they don't want everyone to be around to the space they own.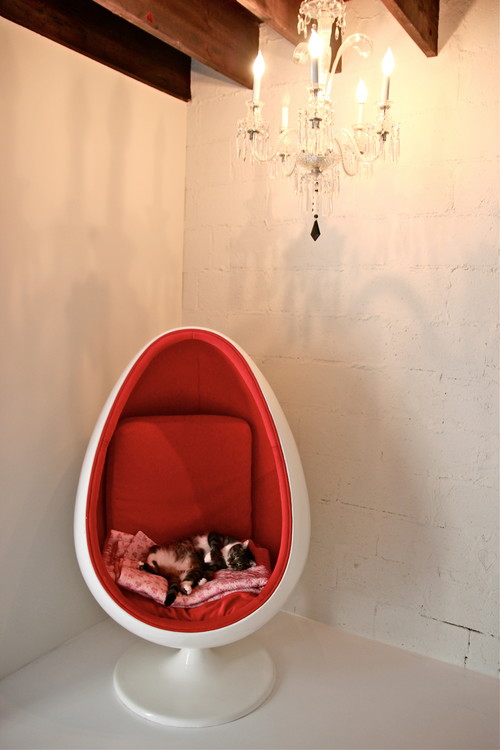 [Image – Betty's Room, LLC]
Think of a sheltered space: From a cozy reclining chair that has a huge back or a crate with ample space, pets love to have a roof above their head. You have to consider the kind of work they have during the day and the time they want to lounge. Most dogs want a space of their own, and if that includes a cover over their head, there's nothing like it.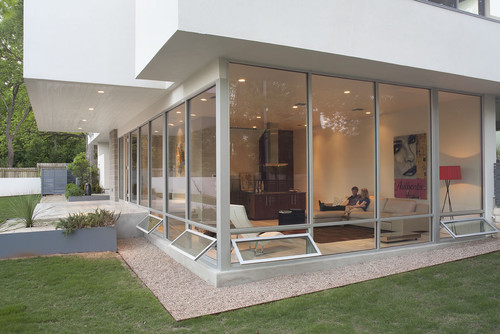 [Image –Hugh Jefferson Randolph Architects]
Keep them associated with the smell: Dogs and cats don't talk like us, but if you are known to their instincts, you know they can smell things and hear noises that we can't. It is never good to humanize a dog, because you don't want them to lose their basic instincts. If your home is blessed with windows and doors that are of decent size, you can choose to ensure they have access to the smell around them and can know the sounds coming in.
[Image – karrbick.com] 
Consider the needs of aged pets: Just like we expect some care after we get old, your pets need the same. He might not be able to jump around nor may he want to reach the floor for food. Consider having a space that he can call personal, and have a standing food bowl that doesn't let him get his head down. Of course, you may want to ensure that his bed is easy to climb.
[Image – LDa Architecture & Interiors]
Consider their exercises: Many dog trainers advice on using a treadmill as needed for pets to help them run as fast and as they can for exercise. However, you can even let them run around the house by carpeting the floor, so that they don't slip. Consider the kind of exercises that they can do for days when you cannot take them for walks. Cats may want to climb cat trees that you have at home, while dogs always want to jump around, so you may want some good options.
Stay happy with your pet by knowing him better!