Using the same old furniture since years or received some with the semi-furnished house you just bought? Maybe you liked something at the secondhand shop. It is impulsive to just pick it up and get it home with dreams of redoing it, but these things operate on some basic rules and conditions. Before you start putting effort and money in the old piece of furniture, take a check: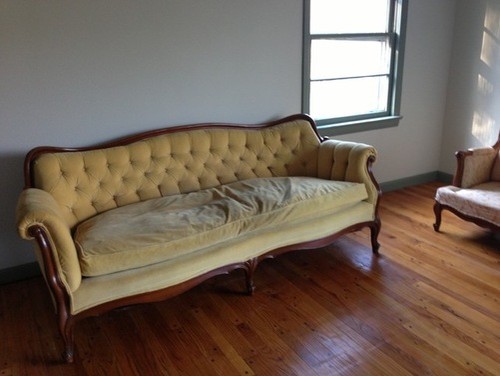 [Image – Fred Albert]
Get the honest information about the furniture piece. How old it is, what it cost, what is in the cushion filling, etc.
Has the furniture piece been subjected to smoke or basement dampness? If yes, the stink can never be got rid of.
Has it ever got mold or bug infestation?
If all these are answers are analyzed, you can see how much it will cost just to make it fit for you to use again. No point putting so much effort in the old thing really, when a new one can come for the slightly higher.
If a piece of furniture has passed all these test questions with flying colors, it makes sense to really reuse the piece.
The next challenge in front of you will be what exactly to do with the piece? You can:
Clean it at home
Polish it
Get it cleaned professionally
Get it polished professionally
Reupholster it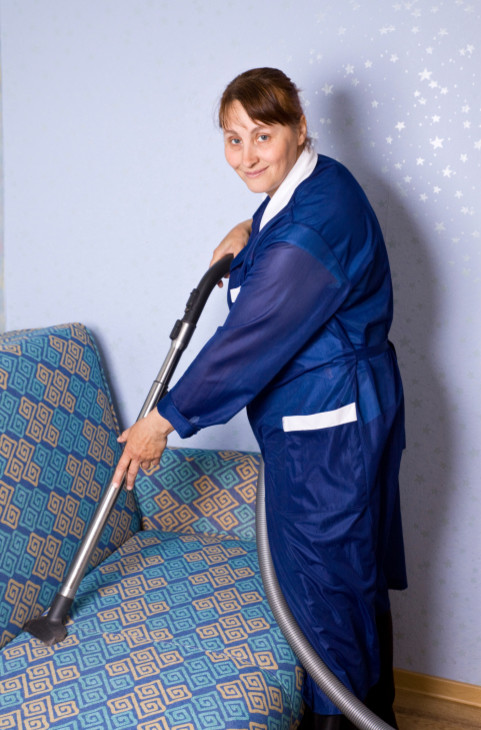 [Image – Miracle Professional Carpet Cleaners]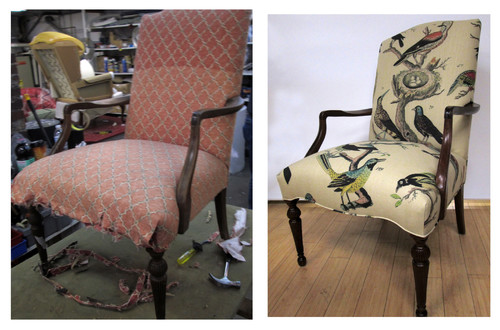 [Image – Blawnox Upholstery]
Among all these options, it really depends on the condition of the fabric and polish on the furniture to decide what needs to be done. Follow this small furniture design ideas guide to find out what to do:
If the fabric is old fashioned, torn, damaged, and dull or anything even remotely close to not being your type, just change it.
Can you see chipped polish, stains, flaky surfaces and bubbles on the surface? The wood needs polish. If it is an iron or steel frame, paint it.
Dusty and stained fabric calls for professional cleaning.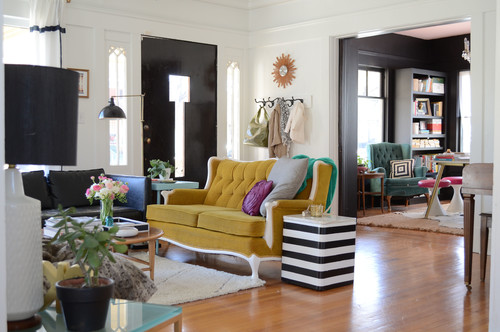 [Image – Sarah Greenman]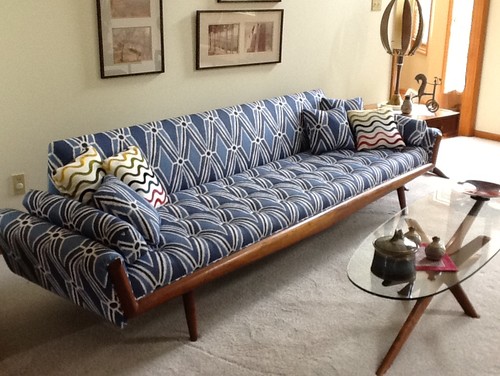 [Image – Blawnox Upholstery]
The reupholstering can cost too much, it all depends on your choice of fabric and look, so be prepared to lose some weight off that money bag. Mental preparation is the first step.
Also, have a budget plan set apart for the procedure, so that it doesn't end up burning a hole into your pocket.
Have an opinion – look through redone sofas and chairs to figure out what you are looking for. The reupholstering can be extremely gratifying, but your concept and theme should be clear.
Choosing the fabric- this needs a whole section to itself. Consider the following points: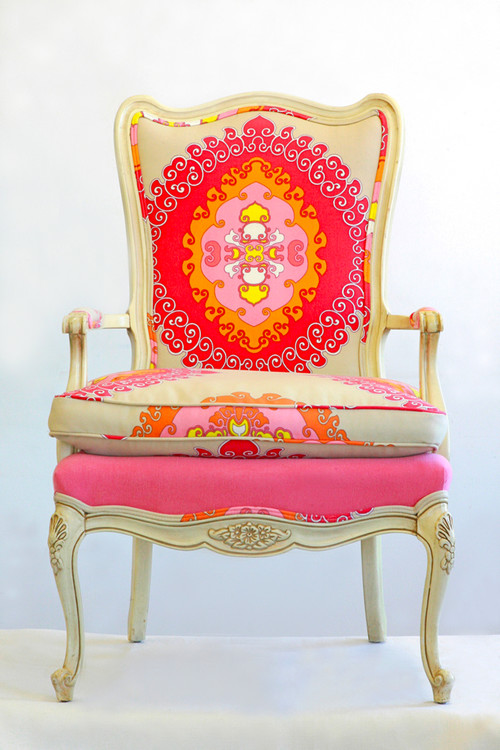 [Image – Wild Chairy]
[Image – Valorie Hart]
Where will the furniture piece be used? Fabric reflects the utility of the furniture, so it is only a requisite that one figures out the purpose of the furniture piece.
If the furniture piece is for light use, go for silks and cottons – high maintenance, regular cleaning but royal grandeur in looks!
For heavier usage, go for synthetic fabrics as they are easily washable, great for kids and pets and low cost too.
Leather – real or artificial? Again a personal choice. Go for "protected" leather for nice sheen and cleanliness, but the fabric surface might crack over time. "Aniline" and "Nubuck" are more on the maintenance side and the marks may never fade from them.
Go for slipcovers if you do not want to tear down the entire upholstery of the chair or sofa. It is cost effective, smart and attractive too!
Rescuing furniture can be a great way to renovate, but the above discussed points should be kept in mind.