Having clean kitchen counter is something we all desire for. All those perfect homes in the books look stylish because the worktops and countertops are free from unwanted cluttering of things. While most of try to keep the kitchen counter clean, there are times we find most of the unusual things there. You can always clean the counter after a tiring day, but are there things that can be placed in the kitchen? Yes, some things are great when placed on the counter.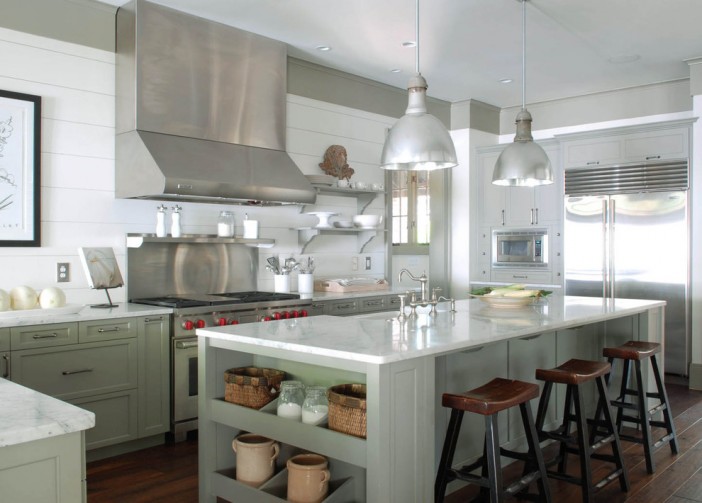 (Image – Dresser Homes)
A stand for the cookbook: One of the most essential things for people who love to cook new things is a cookbook. Rather than keeping it in the drawers, it is best to get a stand and keep the book on the counter where you can easily access it all the time. With a stand, you will not stain the pages when you are indulging in learning culinary skills.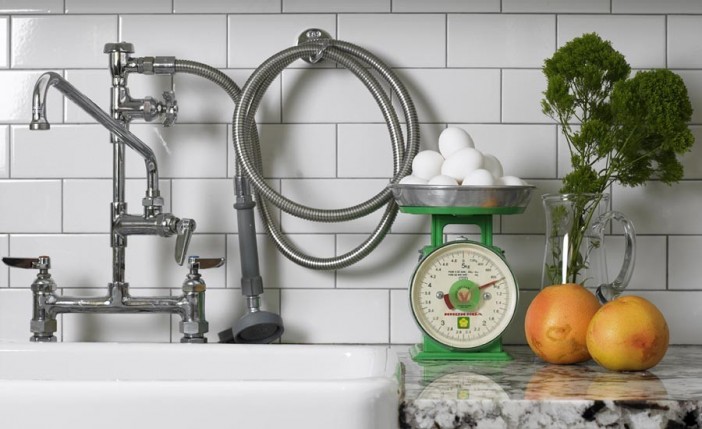 (Image – Chango & Co.)
A weight scale: If you like to measure and have things in the kitchen for a more controlled lifestyle, a weighing scale can be the right thing for the counter. Easy to access from the location, there are many designs in such scales, which ensure you don't need to compromise on the beauty of the counter.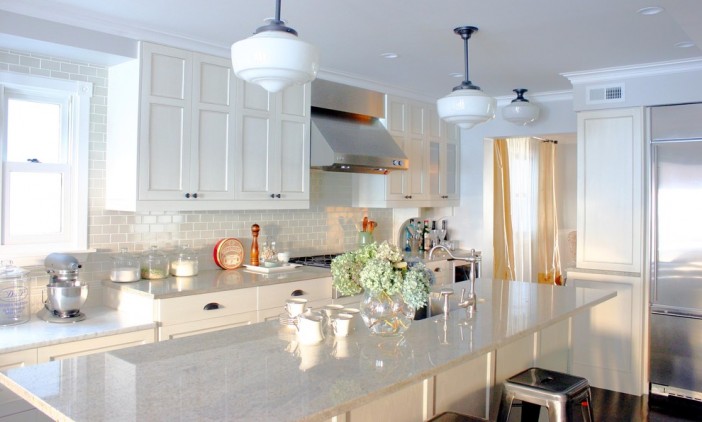 (Image – Rebekah Zaveloff | KitchenLab)
A range of containers: There are a few things in the kitchen that are needed time and often, such as sauces, condiments, salt and pepper. At the nick of time, it might be quite cumbersome to search them in the cabinets, and therefore, the counter is a perfect place for them. If you want to make sure that counter looks fabulous, consider buying designer canisters that you can find in any mall.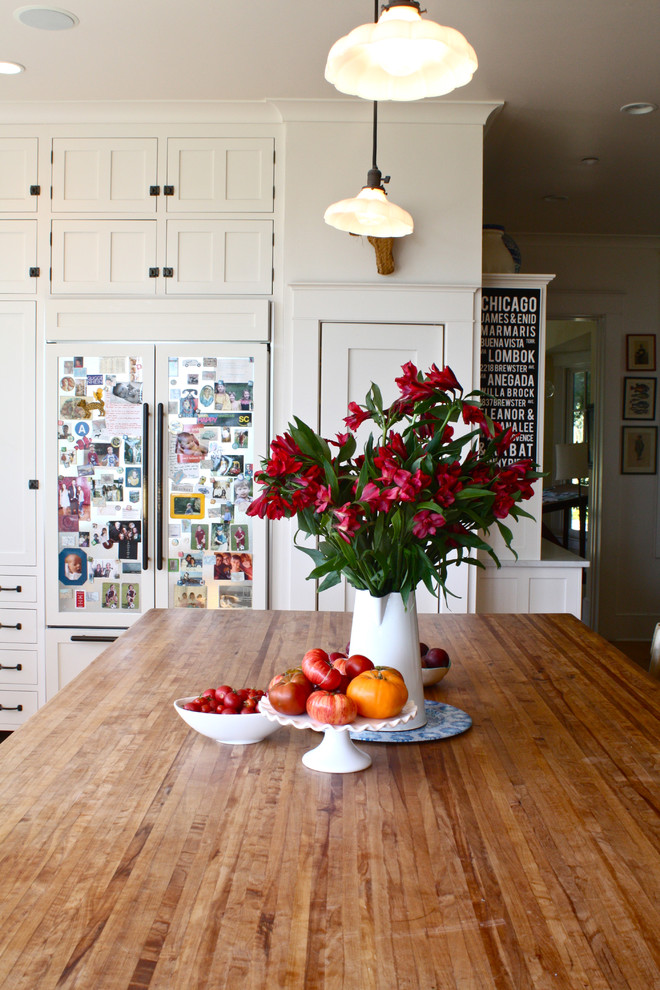 (Image – Shannon Malone)
A fruit bowl: Like snacking all the time? What about having a bowl that is full of fruits, right from the apple and bananas to the regular seasonal fruits? The only thing that you must keep in mind is the use of the minimal things because fruits in the open are prone to more rotting and insects. A stylish fruit basket is all that you need!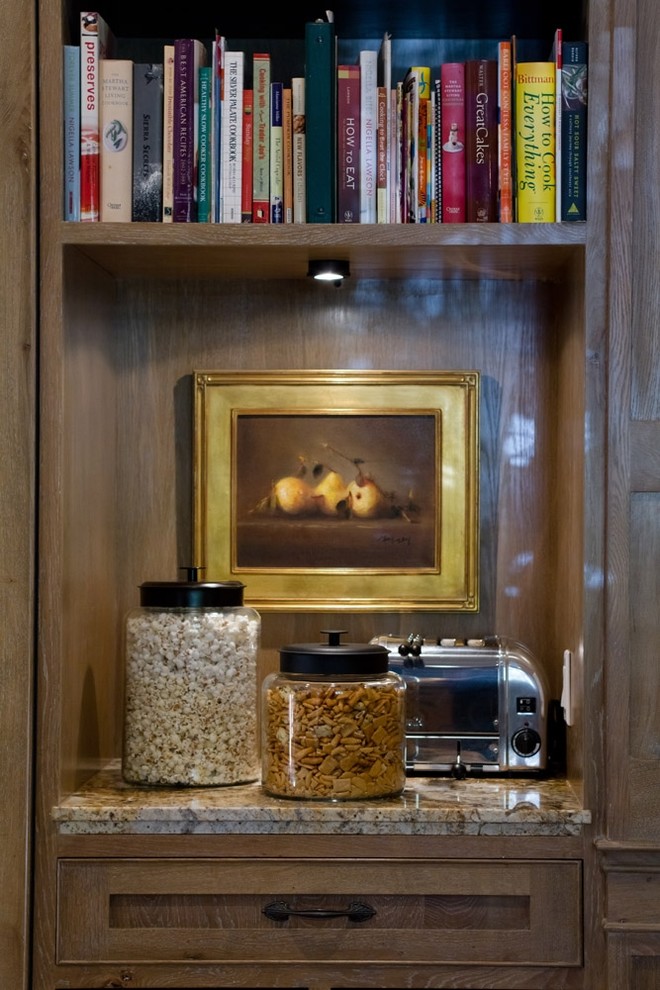 (Image – Charmean Neithart Interiors, LLC.)
A toaster: A toaster is something that you will use every day for the breakfast, and having it on the counter is the right thing to do. This induces some amount of practicality in the kitchen and makes sure that you don't need to take it out in the rush hour.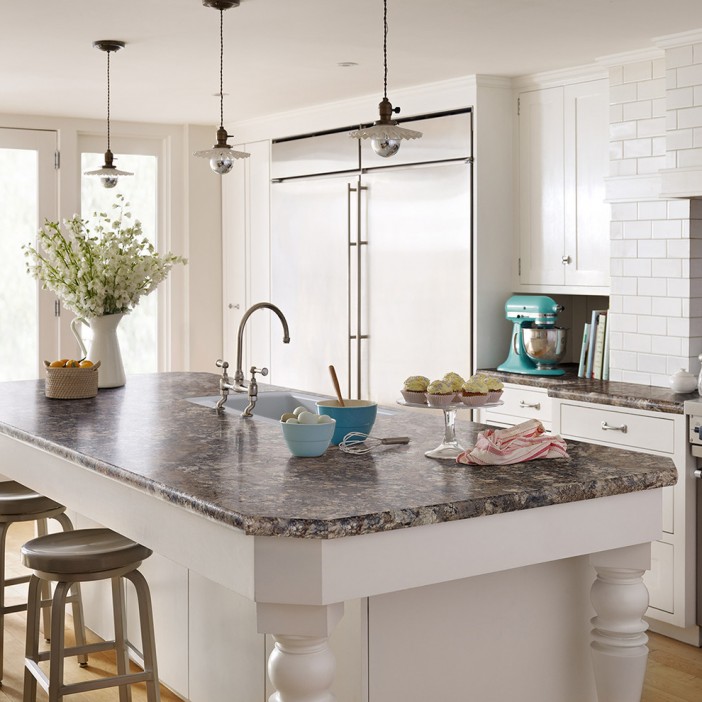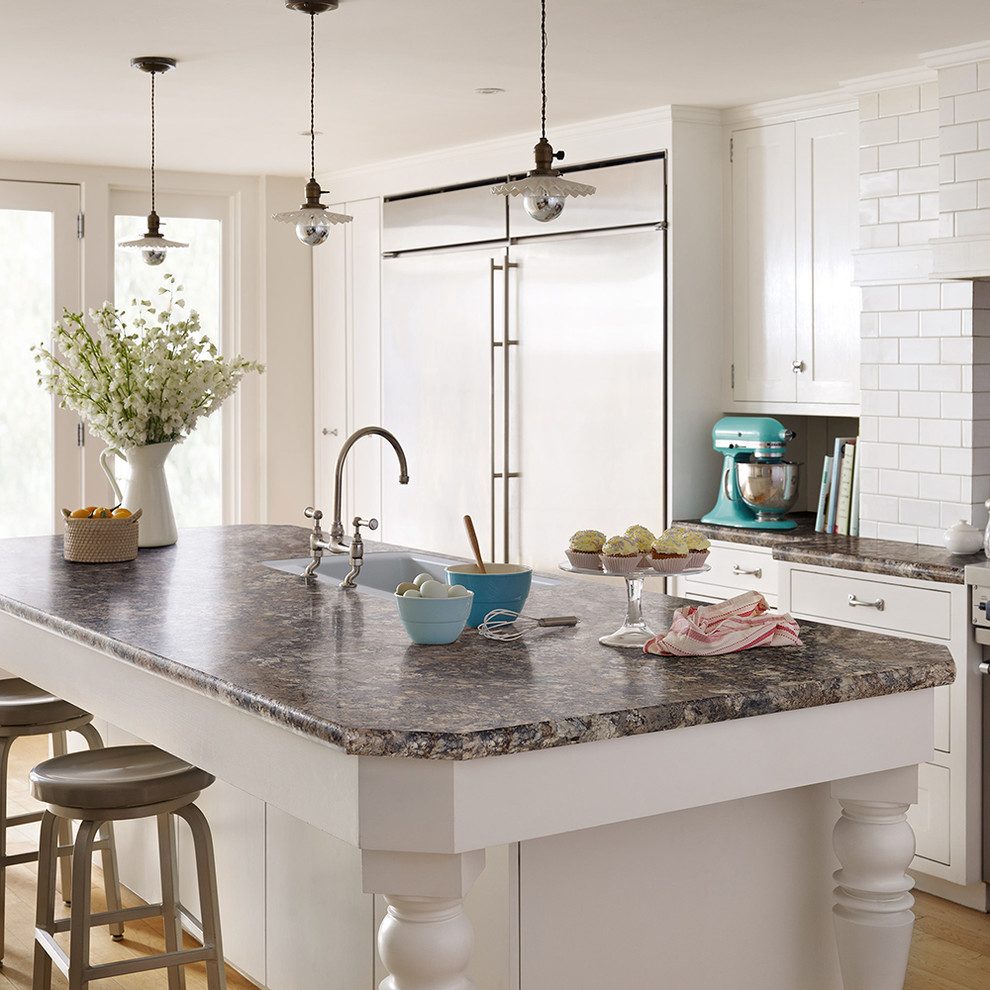 (Image – Wilsonart LLC)
A blender and mixer: If you have a large kitchen counter, keeping the blender and mixer there can be quite handy. You can make your smoothies, juices and shakes when you want, and when you need to rush with the cooking, the placing of things gets easier. There are so many new styles of kitchen mixers and blenders in the market that you will find something that matches your interior themes. Sophisticated elements always demand more attention and look classy!